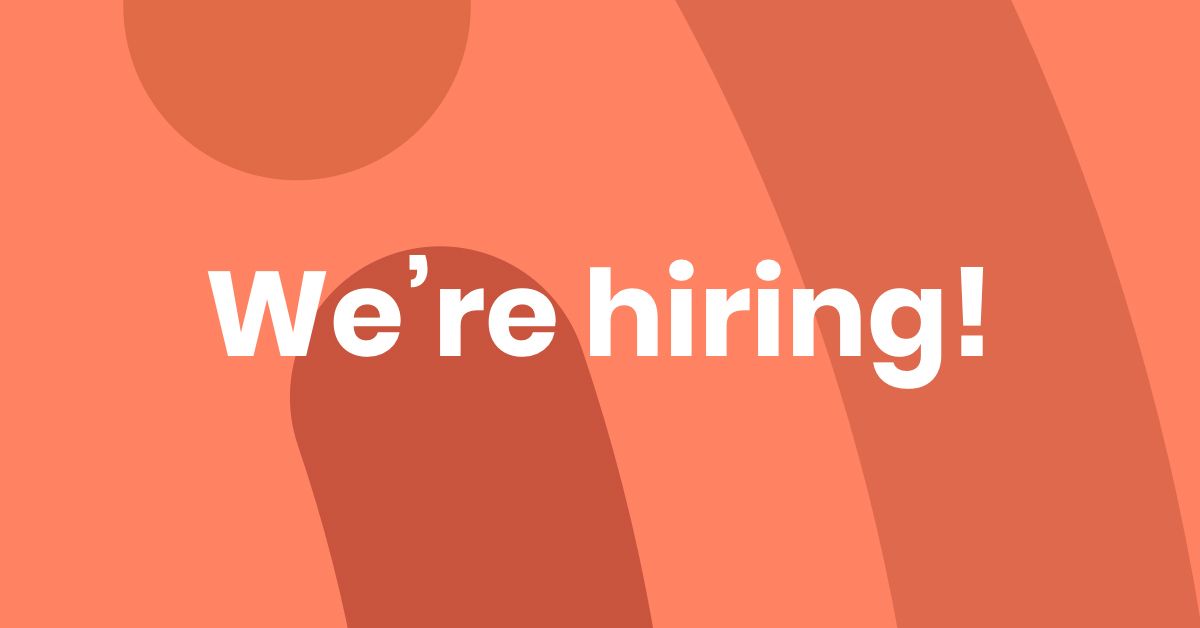 Office & People Coordinator
About Us
Urban Jungle is here to change the insurance industry for good.
We're one of the fastest-growing businesses in the UK, and we're taking on one of the biggest and most widely used categories in the world. Urban Jungle puts the customer at the heart of everything it does, uses the latest technology to make insurance simple, fair and affordable, and helps us give our customers much more confidence in their financial futures.
All of this has meant we've already been able to help nearly 200,000 customers get better insurance and become one of the top-rated home insurance providers in the UK, with 4.6 on Trustpilot from over 8,000 reviews. We've raised over £30m in funding to date to help us with our mission.
We also have a huge focus on people and our planet. We've recently placed 1st in Tempo's Super Start Ups 2024, and won the "Best Employer Award" in the UK FinTech Awards. We're also proud to be a certified B-Corp, and a Carbon Neutral company.
And the best bit? This is just the beginning.
About The Role
We're looking for an Office & People Coordinator to be a driving force behind our company culture.
As Office & People Coordinator, you'll play an important role at the heart of the business - optimising our workplace to inspire productivity, collaboration and fun and ensuring all new members of the team have a world-class onboarding experience.
The core of your role will be in Office Operations and Onboarding, but you'll have the opportunity to get stuck into numerous areas across the People function, from Employer Branding to Learning & Development.
We're a small team, so you'll have tons of ownership over your areas, and we'll look to you to identify opportunities for improvement and implement scalable solutions.
You'll report directly to our Head of People, and will have lots of exposure to our senior team who care deeply about our people and culture.
Here's what you'll get up to in this role:
You'll act as the first point of contact for team members for people and office-related queries, escalating where necessary.
Manage day-to-day office operations to ensure we maintain a fantastic working environment for our people. This will include keeping on top of stock and supplies, managing our relationship with Workspace and implementing initiatives to improve the overall working environment.
Own our end-to-end onboarding process to ensure new starters have a memorable joining experience.
With support from our social committee, Joy Division, you'll play a key role in the planning and execution of an exciting calendar of annual events and activities for the team.
Facilitate the rollout of our Learning & Development strategy by communicating, scheduling and tracking initiatives - ensuring everyone gets the training they need, when they need it.
Own the coordination of our quarterly appraisals process.
Support with Employer Branding initiatives, including content creation for LinkedIn and our blog, writing award entries, and researching & attending events and careers fairs.
Support hiring managers with offboarding when required.
You've read this far! Here's what we need from you:
We're looking for someone with some previous experience in Office Management, (People) Operations, Events Management or as an EA/PA. This may be in a full-time role or as part of an internship or placement.
You're highly organised and feel comfortable managing multiple moving parts of various processes and initiatives.
You sweat the small stuff and understand that the details matter.
A process-nerd. You love a checklist and streamlining operational processes.
Strong written and verbal communication skills to communicate relevant updates and information to the team, craft copy for Employer Branding initiatives, and liaise with external parties where necessary.
A creative problem-solver with a "test and learn" mentality.
You aim for extraordinary in everything you do - whether that be in planning activities for the team, or onboarding a new starter.
Ultimately, you'll be a self-starter with the desire to create fantastic experiences for our people!
These requirements are a guide as to what we're looking for, but if you don't have all of the skills listed above, that's okay! Please don't let that hold you back from applying if the role excites you.
About Our Offer
We're taking an office-centric approach to work (with lots of flexibility built-in) and the team is based in Oval, London.
In addition to our positive, open working environment, you can expect the following benefits of working at Urban Jungle:
A starting salary of £26,000 - £32,000* depending on experience.
A share of our successes. Every Urban Jungler receives share options that can increase alongside performance and growth.
An impact from day one. Our business is scaling rapidly. You'll work on ambitious projects, and your contribution will significantly impact the success of Urban Jungle now and in the future.
Dedicated development. Continuous learning and growth are part of our DNA. Our aim is to help you develop faster than any other business could. You'll have a dedicated senior mentor, training on whatever you need to do your job well, and a dedicated personal development budget.
Well-being support. We're committed to supporting both physical and mental well-being through a variety of initiatives designed to help you feel your best.
A commitment to our values. Our values inform our policies, processes, decisions, and actions. They are core to how we operate as a business.
25 days paid leave, plus public holidays.
All. The. Fun. We regularly organise awesome socials and have some vibrant team communities like book club, foodies, and sports.
*If our advertised salary doesn't suit your current expectations, just let us know.
About Our Commitment
Urban Jungle is an equal opportunity employer and fairness and respect are at the heart of who we are and how we work. We do not discriminate based on race, age, ethnicity, religion, sex (including pregnancy, childbirth, or related medical conditions), sexual orientation, gender, gender identity or disability. We know that in order to build a truly successful business, we need a team of diverse individuals who can offer a variety of skills, experiences and perspectives.