Life and love in the time of Covid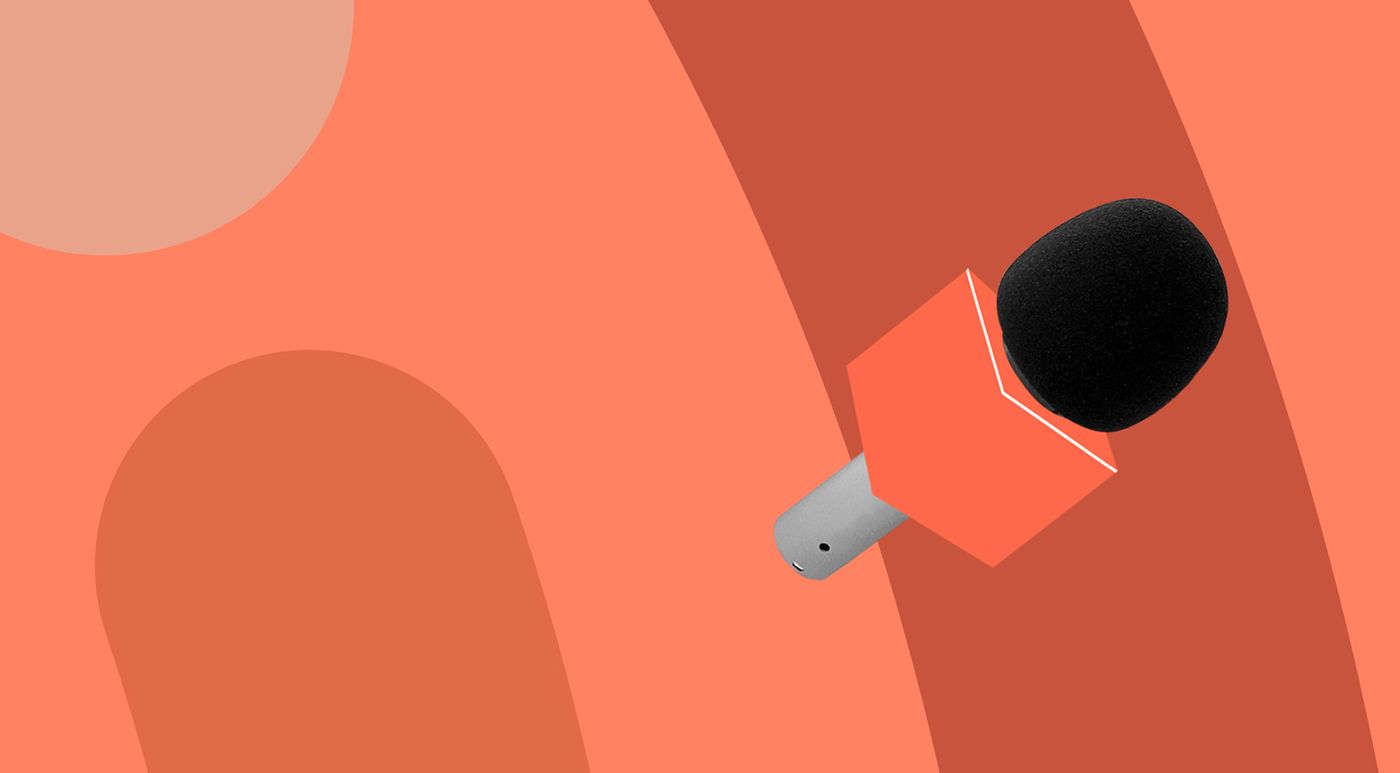 How far the coronavirus reached into our every day during the lockdown
We don't want to speak too soon, but it's beginning to look like, finally, we are reaching the end of our last UK lockdown and we're starting to plan for life after Covid-19. As we edge closer to the promise of picnics with friends, open pubs and one day catching some culture again, we thought it might be a good idea to take stock of the social impact of the virus.

Although young adults have been affected less by the direct impact of Covid-19, social lives, jobs, careers, travel plans and love lives have all been transformed by the pandemic.

We take a closer look at some of the data that we collected at Urban Jungle to see how it affected our every day.
LOVE ON FURLOUGH
Without doubt, lockdown and social distancing impacted how we form relationships, find love and choose life partners.

For a start, pubs, restaurants and nightclubs shut, meaning many of the potential venues for romance were placed out of bounds. Workplaces were also closed off as we were ordered to work from home by default. The side effect of this was that space for 'office romance' to grow was also fenced off. While you can still swipe and match with people on dating apps, the chances of meeting them in the next month is quite unlikely

At the other end of the spectrum, showing your commitment by putting 'a ring on it' also dropped last year. Our data shows the number of engagement rings being insured fell during the pandemic.

Urban Jungle lists all rings with an individual value of £2000. The data shows that in the period March to December 2020, the number of rings listed fell by 64% when compared to the same time the previous year.
While some press suggested the rise in engagements, our data suggested perhaps people are spending less on their engagement rings (under £2000) or are waiting to cover it when they are more likely to lose it outside the home after lockdown.
This was during a time when we saw a surge of insurance enquiries for other items, such as bicycles.

Reasons for the decline in ring insurance could also be economic uncertainty and not wanting to make marriage plans which could be radically altered or rescheduled in lockdown.
If you're looking for engagement ring insurance be sure to check out our guide to finding the right cover here.


CHANGING SPORTS GEAR

Most group sports and leisure activities were restricted at some point throughout the last year, but solo exercise was allowed. This inevitably led to leagues of joggers pounding the street and an increase of bikes on the road.

At Urban Jungle we saw a 60 percent rise in enquiries from people looking to protect their bicycles during the first lockdown.

Sadly, as new bikes and replacement parts became difficult to buy, this also led to a growth in the number of bike thefts, with claims rising by 125% when compared to 2019. As you can see the in graph below, during the lockdowns bike theft was expectingly low.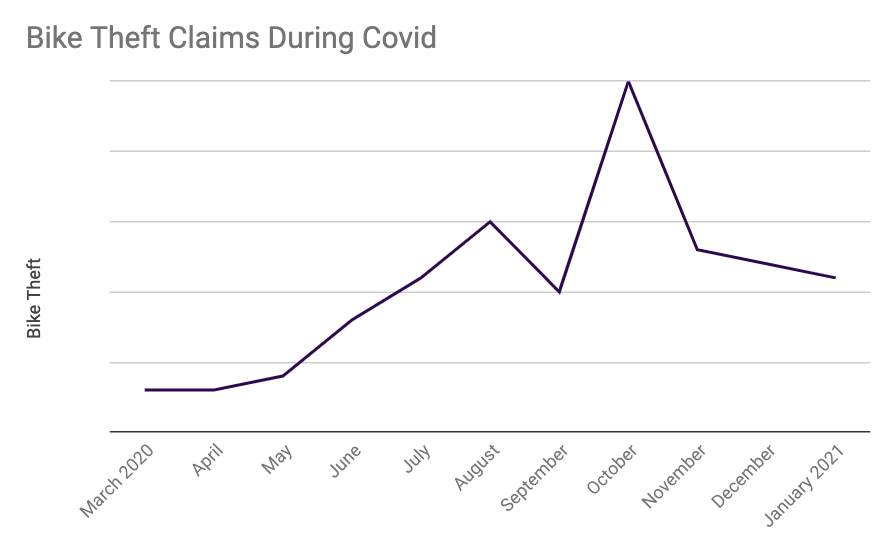 If you're on the look out for bike cover read our bike insurance comparison here.  
WORKING FROM HOME
For many, WFH has been a positive change and a chance to embrace a completely new lifestyle. We've enjoyed kissing goodbye to the commute, managing time more effectively and enjoying life in your pants whilst staying fully covered!

But there has been a blurring of boundaries on laptops, iPads and phones used for business as well as for pleasure. This inevitably led to damage claims at Urban Jungle.

We particularly saw a rise in claims caused by children running around or dropping devices in the last year. This is less likely to continue when the kids are less under our feet, but we'd also recommend keeping and insuring your work devices separately.
Will my contents insurance be affected post lockdown?

With most of the nation still working from home almost a year on from the first lockdown it's important to check with your insurer if your kit is still covered. Some insurance policies are designed for 'home or domestic use' which will ultimately catch out those working from home.
We don't think this is fair and we assure Urban Jungle customers that we have not changed our policies so the usual working from home cover will apply.
There are likely to be disputes pitting the self-employed and homeworkers post lockdown against the insurance industry. We've made a flow chart to help you recognise if you may be affected.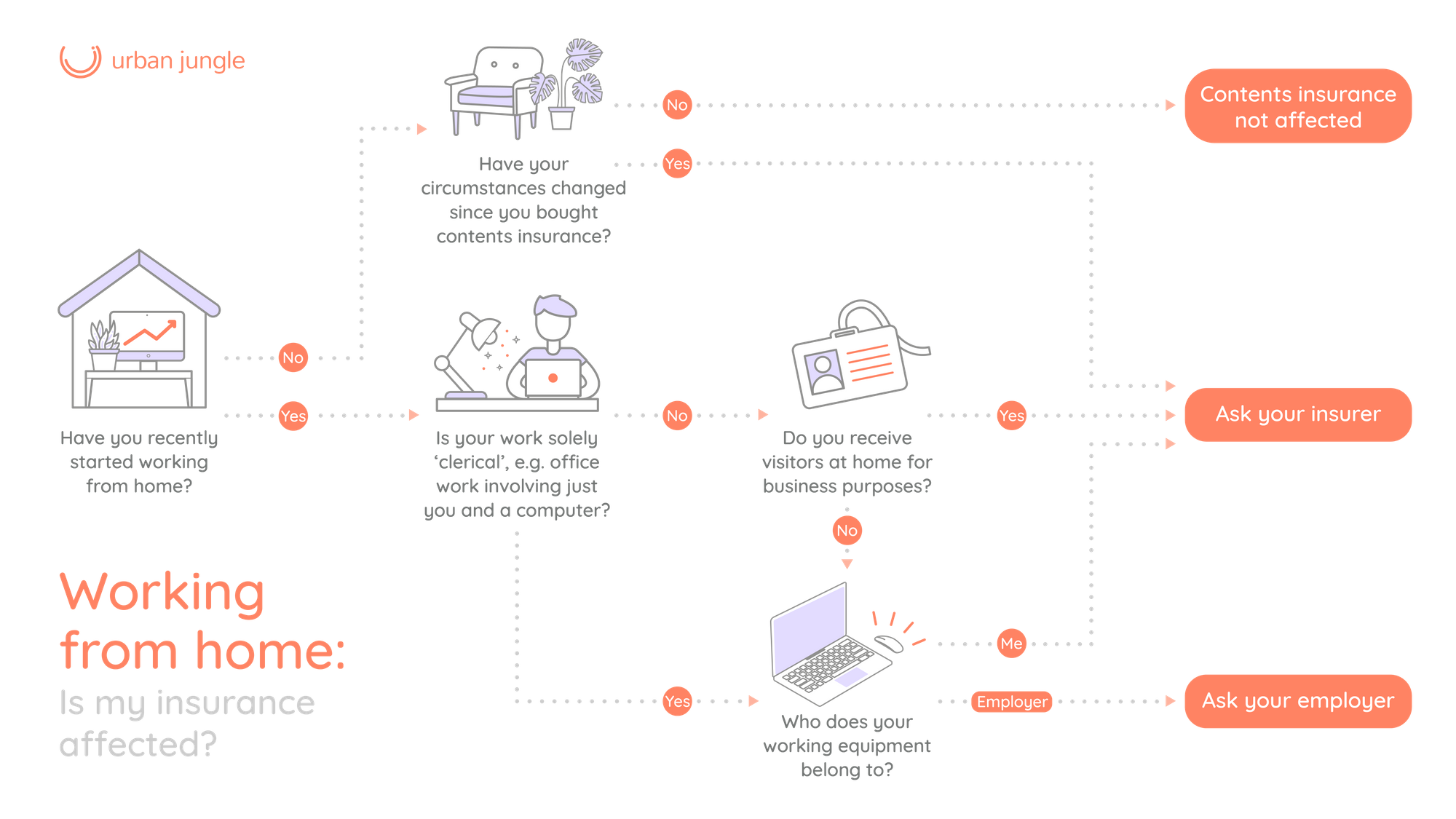 Check out our tips to make sure you're still insured while working from home here.

LONDON EXODUS

We compared the percentage of customers changing address during the period March to December 2020 with the same period in 2019. There was a 149% increase in those changing from a London address to one elsewhere.  

About half moved to other cities. However, the data showed there was a 73% increase in people moving to towns and more rural areas.

We also recently surveyed 1022 young people in London, and the results suggested that the majority of 18-35 year olds are considering living elsewhere. When asked where they would like to post-pandemic, just 45% of young Londoners chose the capital. Meanwhile, 19% opted to live somewhere greener such as a village or the countryside.

Roughly eight percent of respondents said they wanted to live in a different city. Whereas, nine percent of young people expressed a desire to travel.  
Wondering where you should live after lockdown? Check out our quiz and five things to consider before leaving London here.


CASE STUDY: GOODBYE LONDON, HELLO WALES
Laura Poole, 28, runs a life coach business. She moved to the capital in 2020 but soon found life in the Lockdown London was no fun.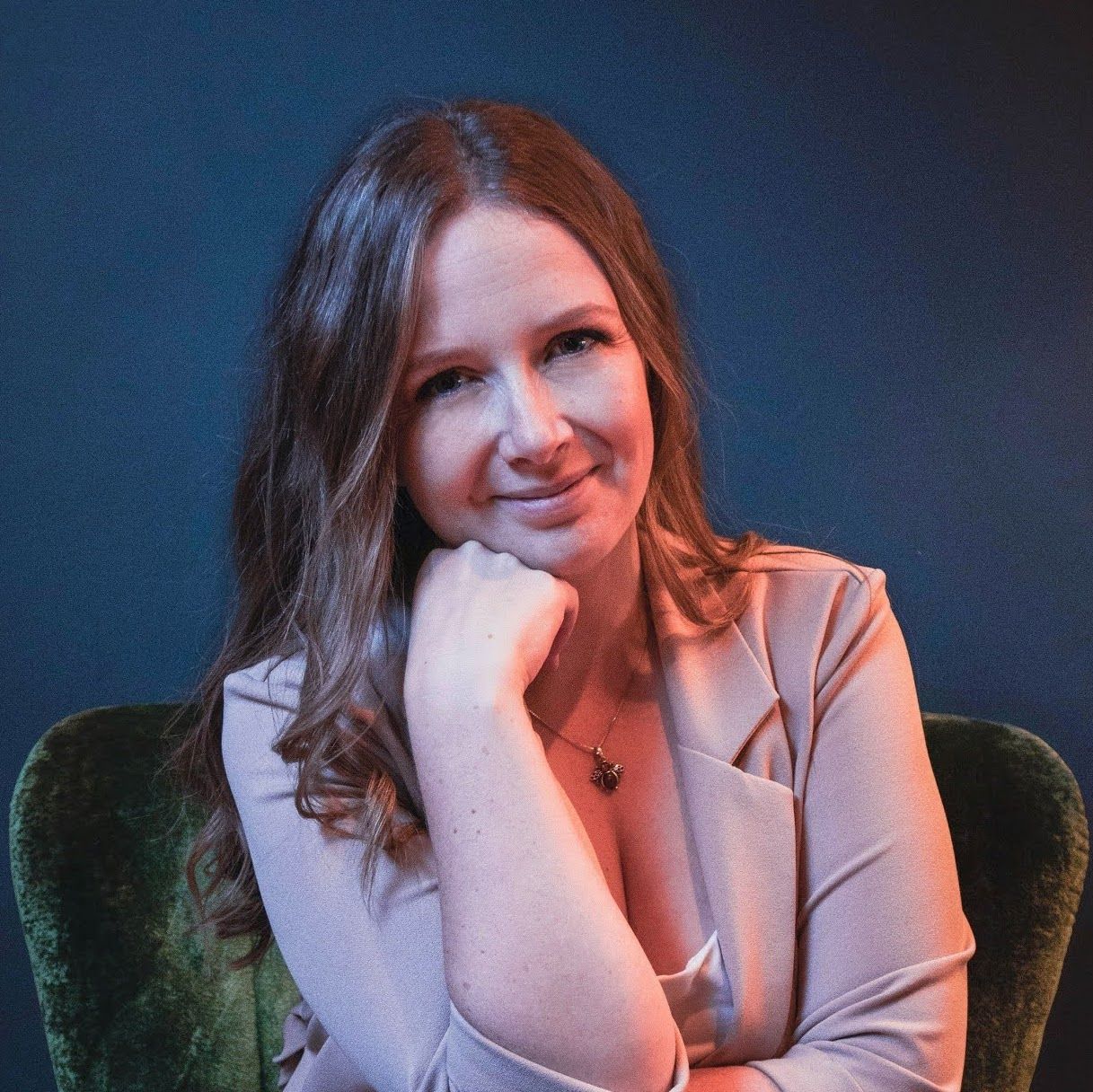 "I moved to London for a couple of reasons. I was regularly going to London for work and to meet with friends before the pandemic. I believed there was more opportunity there than in my home town of Newport South Wales.

"I was planning a trip to be out of the country for a few months, just as the pandemic hit, so I ended up living in an Airbnb for the first lockdown.

"When they announced a second lockdown, I knew I wouldn't cope with being in a studio apartment alone in London. During the first lockdown I had a whole bungalow to myself that backed onto a gorgeous wooded area.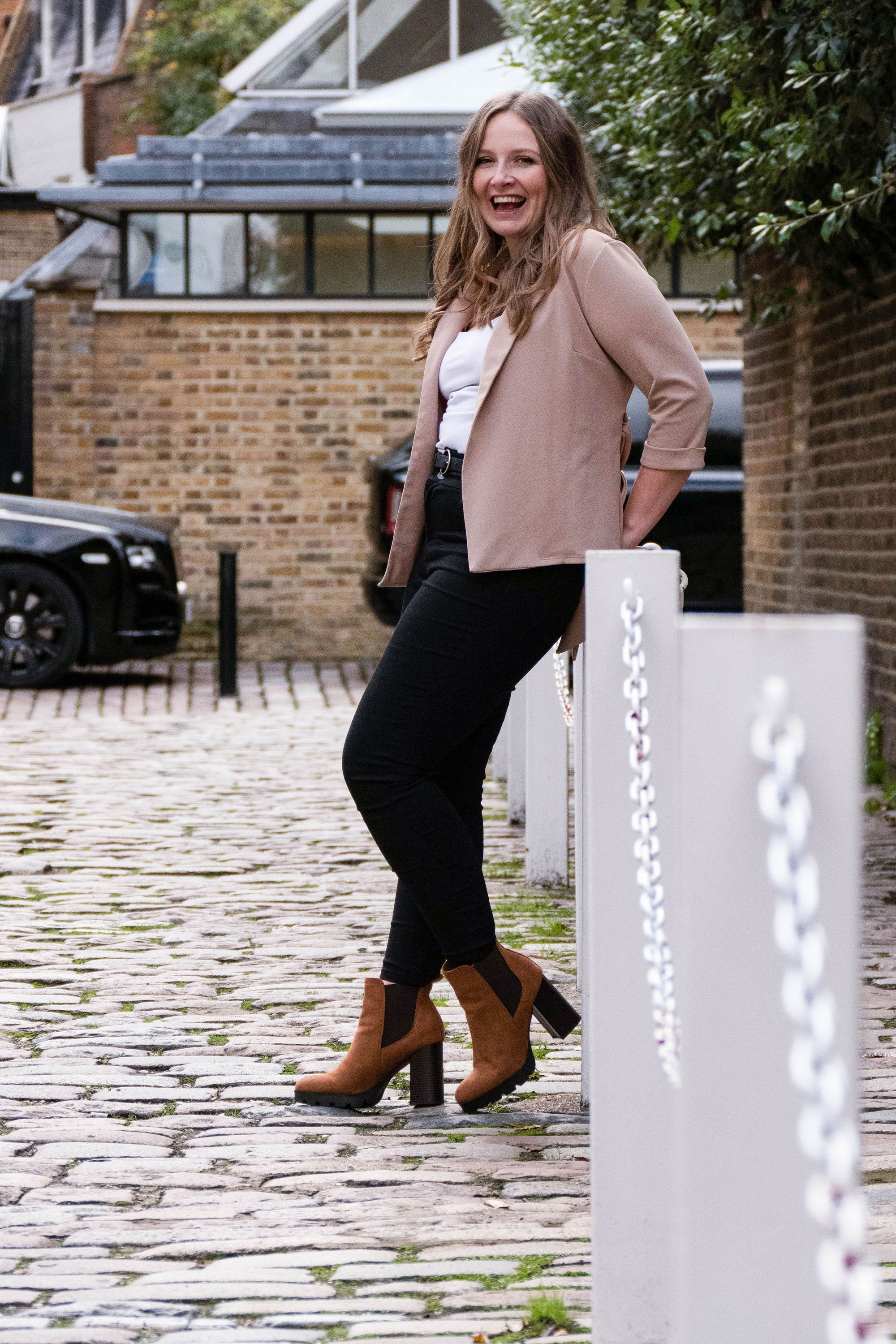 "The cost of living in London was a huge factor, too. I couldn't justify paying that amount to be stuck inside one room for however long the lockdown was going to last - the thought terrified me.

"I'm now living in Cardiff Central in a two bed apartment. I pay less than I did in London for three times the space. I bought a bicycle and I'm a 15 minute ride from the bay.

"It's great to be by the sea. People are much more friendly here and smile as you walk down the street. I live alone and so does a friend locally, so we have created a bubble to combat loneliness and this has made us closer."