Are house prices going to drop?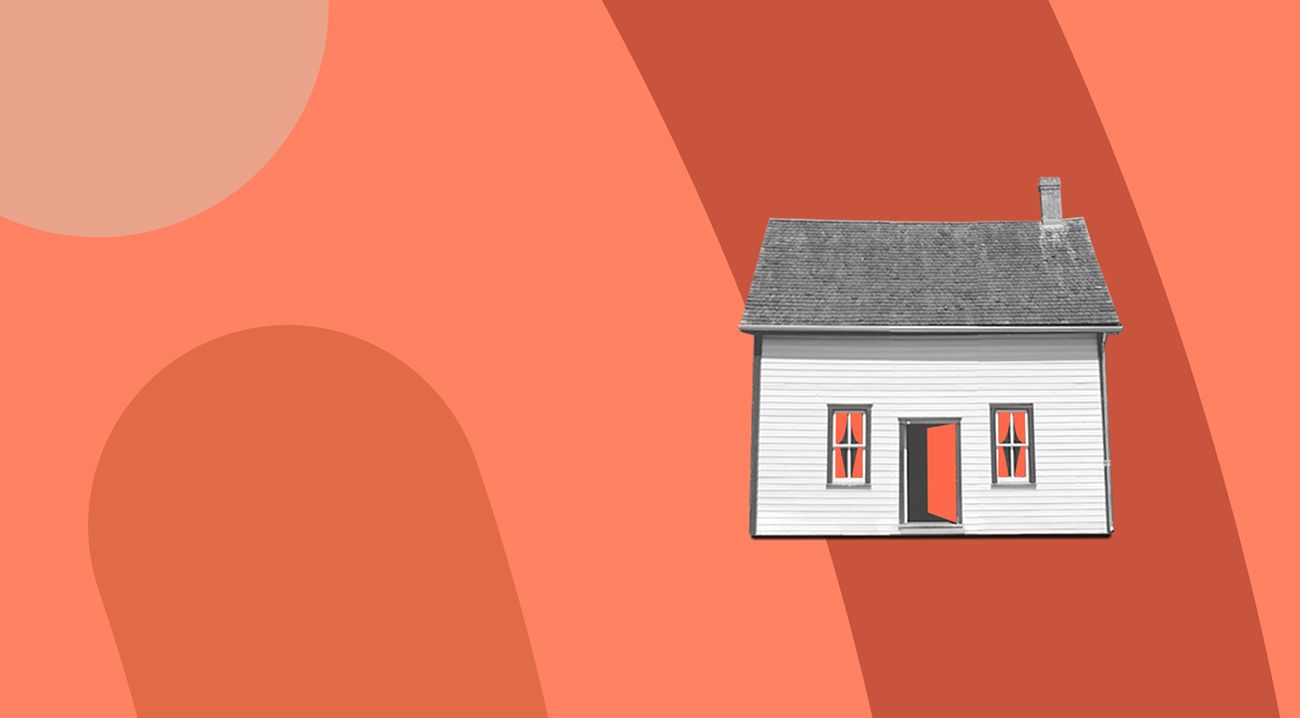 Are house prices going to drop?
Average house prices in the UK have increased by more than 60% in the last 10 years, and by 20% in the last 2 years. Low interest rates, help-to-buy schemes, and stamp duty holidays have made mortgages affordable, and buying a house has been achievable  for many people. When we came out of lockdown at the end of 2020, lots of people decided they wanted to move house, and 2021 saw unprecedented demand for houses - and prices increased even further.
But will there be a drop in house prices soon? In this blog we've outlined everything you need to know.
If you're wondering what your house might be worth, you can check out our blog 'What is the value of my house?'
Will house prices go down in the UK in 2023?
Inflation hit a high of over 10% in October 2022. In an effort to combat this, the Bank of England has raised the base rate of interest that banks and mortgage providers can set on loans. It's predicted that monthly repayments on mortgages is likely going to increase significantly for lots of people. This makes buying a house much less affordable, decreasing demand, and prices with it.
Here is what the banks are saying:
The Bank of England has only said that they expect the rise in house prices to slow down through the rest of 2022 and into 2023, not that prices will actually drop.
Earlier in 2022, some property websites and mortgage providers were already predicting that growth would slow anyway, even before the changes the Bank of England made in October 2022.
Halifax has predicted a fast but short drop in house prices as people become worried about the affordability of mortgages.
According to Nationwide, surveyors are seeing fewer enquiries from potential buyers, and the number of mortgage approvals has dropped in recent months.
Credit Suisse believes that house prices in the UK could drop by 10-15% in 2023 if interest rates hit 6%.
Lloyds Bank thinks that house prices will fall by 8% in 2023. They've even set aside over £660m to cover any potential losses they might have if people can't pay off their mortgages.
If you'd like to learn more about what a mortgage might cost you, you can check out our blog 'What is a mortgage illustration?'
What causes house prices to drop?
So what does any of this actually mean? How can banks and building societies predict what house prices are going to do? Is it all speculation? To an extent, the answer is yes. Some of the impact on house prices is because people are worried that now is a bad time to buy a house. But it's also a reality that rising interest rates really do make it much more expensive for people to pay off their mortgages.
Let's take a more detailed look at the factors that might cause house prices to drop:
Rising interest rates make mortgages more expensive. This means demand for properties will be potentially reduced, as some people are priced out of borrowing.
The Bank of England has said they'll consider raising interest rates again if inflation doesn't slow.
The government's mini-budget in September 2022 doesn't seem to have slowed inflation, and the rise in interest rates caused many mortgage providers to withdraw mortgage deals that were in the works.
As inflation continues to rise, the UK is experiencing a cost of living crisis. This means that many people can't afford to pay their bills, as they're simply not earning enough money to cover the increase in costs.
The more people who can't pay their everyday expenses, the fewer people can afford to save up for a deposit for a mortgage.
Some people believe that the fast increase in house prices since 2022 could be matched with an equally fast drop in 2023.
Increasing energy bills and a rising cost of living that is not in turn matched by a raise in wages could see some people not being able to pay off their mortgages. These people may have to sell their houses, flooding the market with supply in a time of low demand, driving down prices further.
When is the best time to buy a house?
The real question at the end of it all is whether or not now is a good time to buy a house, or whether you should wait it out and see if prices go down.
The answer really depends on what you can afford. First time buyers still get benefits for buying a house, like not having to pay stamp duty. If you can put together a large deposit, perhaps 20% or more, it's possible that you could find yourself with an attractive interest rate and lower monthly repayments. It is, however, fairly unlikely you'll be offered the same mortgage you might have been offered at the end of 2021.
On the other hand, some people are worried about selling their houses right now, as they want to get the best price. This means that, until supply increases, it's possible that the houses that are on the market will see bidding wars as buyers drive up prices on individual houses.
Rent is also predicted to continue to increase across the UK into 2023, as landlords feel the impact of the cost of living crisis. Rising mortgage rates means higher repayments for landlords, which tends to be reflected in rent. As a result, if you're saving for a deposit whilst renting, the longer you wait, the harder you might find it is to save.
So, the best time to buy a house is when you find one you like and that you can afford.
If you're looking into whether or not you should rent or buy, you can check out our blog 'Is it better to rent or buy in the UK?'
A few final tips...
Whether or not house prices will drops depends on a lot of different factors, and while predictions are based on current facts - unexpected events can affect the market
Buying a house is super exciting when you find one you love, but having all the facts about the housing market will help you make an informed financial decision
Urban Jungle is not a financial advisor and information in this article should not be taken as advice or recommendation.