Door lock types for home insurance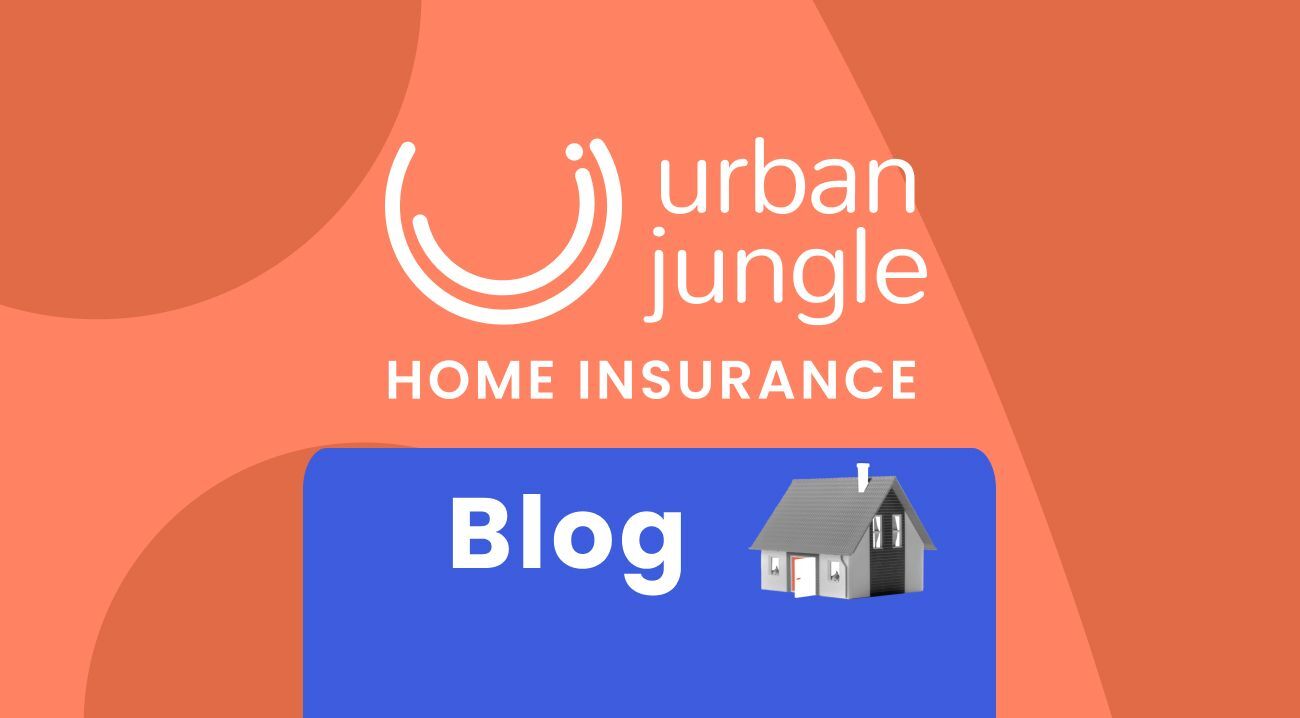 Door locks are a very important part of the safety of your home. You wouldn't want someone to be able to just barge their way in or easily pick the lock, so it's probably worth checking that the ones you have can put up a fight if someone tries to get in uninvited.
Also, while we don't ask about door locks at Urban Jungle when we give quotes, other insurance providers use them to make decisions about your claims and policy price. For example, if someone broke in and stole something, and your door lock didn't meet the insurance provider's standards, it could be viewed as if your property wasn't properly secured; like you'd forgotten to lock the door. Then, you might have a problem if you wanted to claim.
Here at Urban Jungle, we don't have any specific rules about the type of lock you use on your door. As long as the lock is fully-functioning and well-maintained, we consider this to be an insurance-approved door lock.
However, it's still useful to know about the types of door locks available in the UK, so read for more information so you can decide on what's the best door lock for you.
Insurance-approved door locks
The best types of locks for doors – from an insurance point of view and for general security – meet a British standard known as 'BS3621', which we'll discuss more a bit later. There are still several types of locks that can meet this standard though, so let's look at a few of them.
Five lever mortice deadlocks
A five lever mortice deadlock is a type of door lock that is typically used on wooden front doors in the UK. With this type of lock, a set of levers are fixed within the lock itself. When the key is turned, these levers move sideways, slotting into holes known as mortices that are fitted into the frame of the door.
Each of these levers adds an extra level of security. Essentially, the more levers the deadlock has, the more secure it is. The five lever door lock type tends to be quite secure, and may be approved by your insurance provider.
Key-operated multi-point locking systems
Key-operated multi-point locking systems are generally used with uPVC doors, which are a common type of plastic door. A uPVC doors don't really work with five lever mortice locks, but a multi-point locking system could be used instead.
Just like with the mortice locks we just looked at, these systems are fitted with multiple points of contact between the lock and the door itself. A turn of the key will often lock the door to the frame at the top and bottom, as well as the centre, creating more points of contact. The more points of contact, the more difficult a lock is to force, making multi-point systems more secure. Your insurance provider may approve this type of lock, as they are generally considered to be secure.
Checking the British standards kitemark
Generally, the two door locks listed above are going to be on the frontline of your home's security. These locks are what your home insurance provider is probably going to be looking for. But you need to make sure they are up to the British standard we mentioned before, BS3621.
How do you make sure of this? Look for the British standard BS3621 kitemark on the lock. It should be visible when the door is open, and looks a bit like a heart with a curvy 'S'-like line through the centre. This means your lock should be secure enough to keep your home safe, and is more likely to be approved of by your insurance provider, if they're one that asks for details about your locks. It's worth mentioning that Urban Jungle won't ask for details like this, but having reliable locks is still important for keeping your home secure.
Other types of secondary lock
You may want to increase security by adding extra locks to your access points. These may include certain types of deadlocks and deadlatches – i.e., locks that are spring-loaded to lock automatically but feature only one point of contact with the door frame. You might also want to consider night latches, which fit onto the inside surface of the door, rather than being fitted within the structure of the door itself.
Different insurance providers have their own views on this. Some insurance providers may offer you discounted insurance if you boost security by adding things like this. You may still want to add a secondary lock alongside your main lock for extra peace-of-mind, though. For example, having a British standard five lever mortice lock or multi-point locking system, as well as a deadlock lock or night latch system.
Are thumbturn locks insurance approved?
Thumbturn locks are those ones with a small knob, which you turn to lock or unlock a door. They're a popular choice, as they can be fitted easily to doors, but are these thumbturn locks insurance-approved?
Unfortunately, they might not be approved as a door lock type for a lot of UK insurance providers. This type of door lock can be easily opened by a professional locksmith – or, in the worst-case scenario, a skilled criminal! As such, your insurance provider may not approve a thumbturn lock.
There are some exceptions to this. Some thumbturn mechanisms can be modified to conform to the BS3621 British standard. These locks are more difficult to pick, and so they can be insurance-approved – but often only on the front doors of flats and apartments, not standalone houses. You'll need to check with your insurance provider to make sure they can approve this type of lock.
Are central rail key-operated locks insurance approved?
You'll often find central rail key-operated locks on patio doors, or on 'French window'-style access points. Are these locks approved by insurance providers?
This might seem unhelpful, but again, it varies. You'll need to check that these locks meet British standard BS3621 – represented by the heart-shaped kitemark on the lock we mentioned earlier. There are other things to consider too – often you'll only be able to get approval for these locks if they are on your patio doors, not on the main access point of your property.
Different insurance providers will have their own policies regarding this, though. You'll need to check with your own insurance provider to make sure they can accept this type of door lock.
A few final tips...
We all know how important it is to lock our doors and keep our properties secure, but it's easy to forget the all-important insurance approval factor. It's not just locking your door that's important – it's how you lock it. Take a look at a few final tips before you go.
You'll need to make sure that your property's access points are secured with British standard locks. Look for a heart-shaped BS3621 kitemark on the lock.
Additional locks may be helpful, but for good security these should really be extras, alongside another main lock.
Different insurance providers may have their own requirements, so always check your own specific policy.
Urban Jungle makes insurance simple, clear and fair.
Here at Urban Jungle, though, we're trying to keep things as simple as possible, so we don't ask about lock types when you're getting a home insurance quote from us. As long as the lock is fully-functioning and properly maintained, we should be happy with it. If you'd like to get a quote in only a few minutes, just click here!
Urban Jungle is not a financial advisor and information in this article should not be taken as advice or recommendation.