Do I need building insurance for a leasehold flat?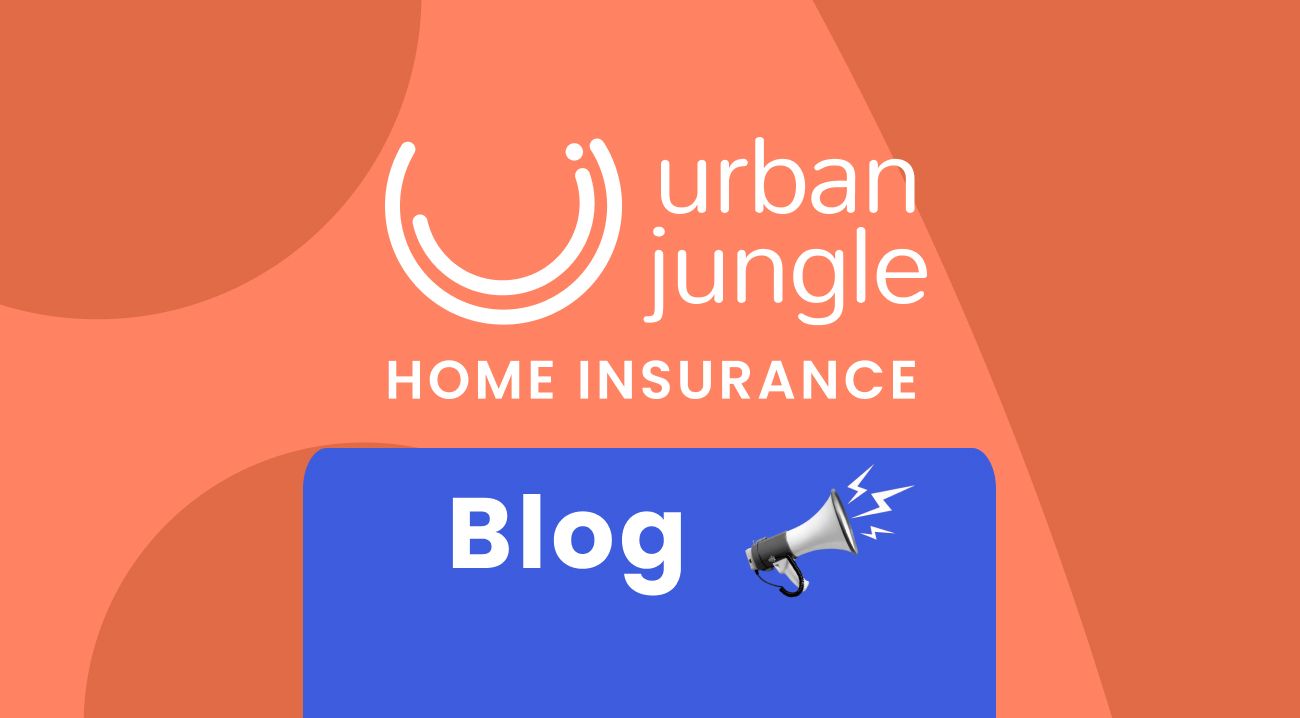 Do I need buildings insurance for a leasehold flat?
If you are a leaseholder, you might be wondering whether you need buildings insurance for your flat. Generally, the landlord or freeholder arranges buildings insurance, passing on the costs to leaseholders through service charges outlined in the lease agreement. However, this is not always the case.
In this article, we'll explore what a leasehold is, whether you need buildings insurance, and, if so, who pays buildings insurance on a leasehold property. Let's get started.
How do leasehold flats work?
You don't own the property indefinitely when you purchase a leasehold flat. Instead, it's yours for a fixed period of time, as outlined in the lease, or until you decide to sell it. The lease is a legal agreement between you, the leaseholder, and the landlord, also known as the freeholder. When the lease comes to an end, ownership is returned to the landlord.
Leases can be any length, but a typical long leasehold period is 99, 125, or 999 years. The lease begins when the owner creates it and does not reset when one leaseholder sells the lease to another. Therefore, leases generally reduce in length over time as they're sold on.
What are your responsibilities as a leaseholder?
Most flats in the UK are leasehold, yet your specific rights and responsibilities will depend on the terms outlined in your lease. For example, your lease will detail conditions such as:
Whether you are permitted to make alterations or renovate the property
How much you will pay in maintenance and service fees (which may include buildings insurance)
Who is required to fund repairs
Regardless of the responsibilities defined in your lease, you should have rights to certain information as a leaseholder, including:
What your maintenance and service fees pay for
The freeholder's name and address
Why maintenance and services change (if you think it's unreasonable, you can challenge changes, too)
A summary of any buildings insurance policy affecting your property
Do you need buildings insurance for a leasehold flat?
In most cases, your leasehold flat will be covered by buildings insurance organised and paid for by the landlord. Generally, landlords pass on the costs associated with buildings insurance in the service charges outlined in the lease.
In addition to buildings insurance, these charges cover the cost of providing services to the building and maintaining building amenities. Your lease will likely have a clause that details what the service charge covers, how much it costs, and when it is payable.
It might be a good idea to chat to a solicitor if you aren't sure or would like personalised advice about your lease, service charges, and other information about buildings insurance for a leasehold flat. A solicitor should understand the ins and outs of property law, so they should be able to offer sound legal advice.
Do I need buildings insurance if my house is leasehold?
Leasehold flats are more common than freestanding leasehold properties, but some houses are leasehold. In these cases, leaseholders may be wondering whether they need to fork out for buildings insurance themselves or if their landlord takes care of it for them.
The answer depends on the terms outlined in the lease. In most cases, the landlord will organise buildings insurance, which means you, the leaseholder, wouldn't need to take out a policy yourself. However, there may be cases where you are responsible for buildings insurance covering your home. Again, if you are unsure, it might help to ask your landlord or get in touch with a solicitor.
Who pays buildings insurance on a leasehold property?
In most instances, the freeholder is responsible for paying the insurance provider for buildings insurance. However, that doesn't mean you, as the leaseholder, don't contribute. Generally, leases include terms that outline service charges, which cover things like maintenance, amenities, and insurance. So, although you will probably not need to buy buildings insurance yourself, you'll still likely pay for it via service charges.
If you are not sure whether your landlord has insured the building you live in, you may want to check your lease, ask your landlord, or contact a trusted solicitor.
Is buildings insurance mandatory for all flats?
No. Buildings insurance is not a legal requirement for all flats. However, it may be a condition of your lease or insisted by your mortgage lender. Regardless, your landlord will likely arrange buildings insurance, so you probably don't have to worry about organising it yourself.
While buildings insurance is not compulsory, it can be a wise idea. For example, insurance policies might cover the cost of repairing your flat if it becomes damaged or, worst-case scenario, needs to be rebuilt from the ground up.
What does buildings insurance cover for leasehold flats?
Buildings insurance policies vary significantly, so for accurate information about what's covered in your flat, you may wish to contact the freeholder and ask them to send through any paperwork about the insurance.
In most cases, buildings insurance for flats covers the cost of repairs needed following damage to the structural elements of the building, such as the roof, windows, and bricks. It often covers damage resulting from the following:
Leaks
Fire
Vehicle and aircraft collisions
Storm and weather
Theft and other malicious actions
Subsidence
Falling trees
Buildings insurance should be sufficient to cover the total cost of rebuilding your flat.
What is not covered by buildings insurance for leasehold flats?
Buildings insurance usually plays an important role in paying to repair properties when they become damaged from a fire, leak, fallen tree, and other covered events. However, it doesn't typically cover everything. Here are some of the things your buildings insurance might not cover:
General wear and tear, including damage that occurs slowly over months or years, like rust and peeling paint
Gates, fences, and hedges
Damage caused by pests, birds, and insects
To be sure about what your buildings insurance policy covers, you might want to read through your policy documents.
A few final tips...
Finally, buildings insurance may not cover the contents of your property, such as your personal belongings and valuables (jewellery, electronics, furniture, etc.). You may benefit from contents insurance if you want to protect your belongings against damage and theft.
Urban Jungle is not a financial advisor and information in this article should not be taken as advice or recommendation.