What is a mortgage deed?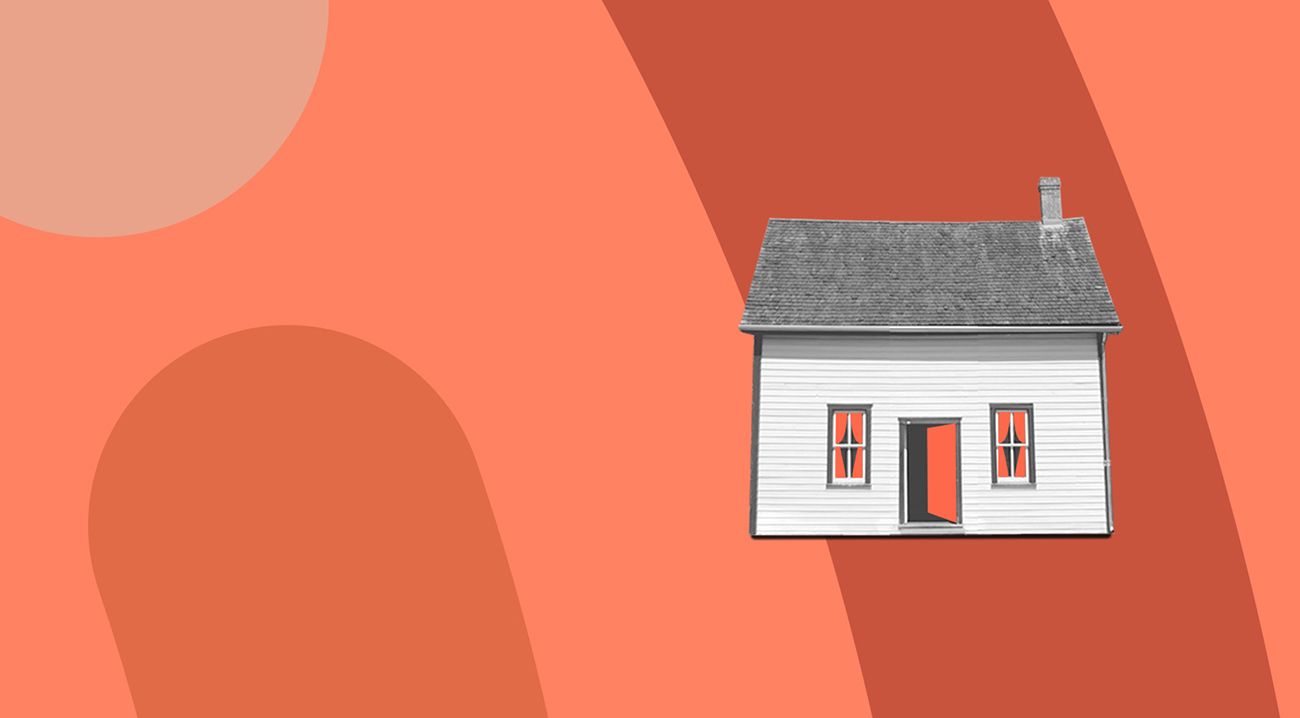 What is a mortgage deed?
It can seem like a long process to reach the point of your mortgage being confirmed. From the mortgage illustration to the mortgage offer, it's hard to know when you're actually committed to paying for your house. That's what a mortgage deed is for.

If you'd like to learn more about the mortgage process, you can check out our blog 'What is a mortgage illustration?'
What is a mortgage deed?
Mortgage deeds are the legal contract you sign with your mortgage provider where you both agree to the terms and conditions of your mortgage, as outlined in your mortgage offer. Mortgage deeds should contain the repayment schedule, the mortgage term, the interest rate, and any conditions for the mortgage that are specific to you as the borrower.

Mortgages all need to be repaid within a certain period of time and have various rules about how you pay it back. The mortgage deed is how a mortgage provider can legally bind you to all of those conditions. Mortgage deeds can also provide protection, as you may have a period at the start of the mortgage with a fixed rate of interest. Your mortgage deed sets that in place, so you wouldn't need to pay more money if interest rates go up.
What does a mortgage deed look like?
Mortgage deeds are fairly simple documents, and are unlikely to be more than a few pages. A lot of your mortgage provider's general terms and conditions will likely be outlined in another document, and your mortgage deed will just contain the information that's directly relevant to your mortgage. Your mortgage deed should include:

Conditions of the mortgage if you can't repay
The type of mortgage
Your mortgage rate (how much you'll be repaying each month)
Your mortgage term (how long your mortgage will last)
Most of the space on a mortgage deed will be taken up with the signatures of everyone involved. This is everyone who's expected to pay the mortgage, the mortgage provider, and an independent witness. If you have any guarantors on your mortgage, they'd also need to sign the mortgage deed.

If you'd like to learn more about the different types of mortgage you can get, you can check out our blog 'What is an interest-only mortgage?'.
How do I sign a mortgage deed?
Mortgage deeds have to have a wet signature, meaning you are supposed to literally sign on the paper with a pen. They also need to be signed by an independent witness to state that they saw you sign it. Your witness needs to be:

Over 18 years old
Not living with you
Not a relative
Not someone with an interest in the property

Your witness could be a friend or a colleague, but you could also ask your conveyancing solicitor if you need.

In most cases, your mortgage provider will sign the mortgage deed and then send it directly to your home address for you to sign. You'll then need to take care of signing it and send it to your conveyancing solicitor. They'll check that everything was signed properly, make the relevant copies, then send it on to the mortgage provider.
Can I sign a mortgage deed electronically?
If you're remortgaging your house, you can now sign your mortgage deed electronically. As long as the mortgage provider has your full name, date of birth, and contact number, they can just send you a link to the deed for you to sign. This is how the process works:

The mortgage provider creates a template of the deed and sends a link to the borrower via the conveyancing solicitor
The borrower verifies their identity via an online service provided by GOV.uk to access the mortgage deed
The borrower reviews the mortgage deed and, once satisfied, uses the online service to request a code be sent to their contact number
The borrower receives the code to their phone and inputs it directly into the online document to serve as the signature on the deed

Signing your mortgage deed electronically can save you time, as it can be accessed from anywhere without the need to go into your solicitor's office. Electronic signing is also more secure as, once they are signed, your mortgage deed is immediately digitally stored at the Land Registry to prevent it being lost or changed.
What happens after I sign the mortgage deed?
Signing the mortgage deed means you've agreed to the terms and conditions of the mortgage, and are now ready to start making your payments as they were set out in your mortgage offer and the mortgage deed.

Signing the mortgage deed is one of the last steps in buying a home, the next step is literally called 'completion'. There are just a few things left to do:

Pay your deposit - You'll pay this to your conveyancing solicitor and they'll make sure it goes to the seller.
Exchange contracts - Your solicitor will draw up contracts with the seller's solicitor to agree on the sale of the house. Once they're signed, they are legally binding and neither party can back out of the sale.
Completion day - You will agree on a final completion day with the seller to hand over the keys to your new home.
Informing the Land Registry - After you've completed your solicitor will take care of paying the stamp duty and informing the Land Registry that you now own the house.
Deed of Title - A few weeks after completion, you'll receive the title document that will now show you as the owner of the property.

If you're getting ready to apply for a mortgage and want to make sure you're all set, you can check out our blog 'What stops you getting a mortgage?'
A few final tips…
Signing a mortgage deed is one of the last big steps in buying a house, but it's actually a pretty simple process. Here the last few things to keep in mind when you're getting ready to sign your mortgage deed:

It's important to carefully check all the information on your mortgage deed, including the full address, property value, and spelling of everyone's names before you sign. Legal documents need to be completely correct, and any mistakes could be a problem.
Make sure you have a witness whose interest in the property could never come into question. Using your solicitor is usually a pretty safe way to go.
Make sure you'reok with the terms of your mortgage offer and you're sure you're able to make your mortgage payments.
Urban Jungle is not a financial advisor and information in this article should not be taken as advice or recommendation.