What is an estate car?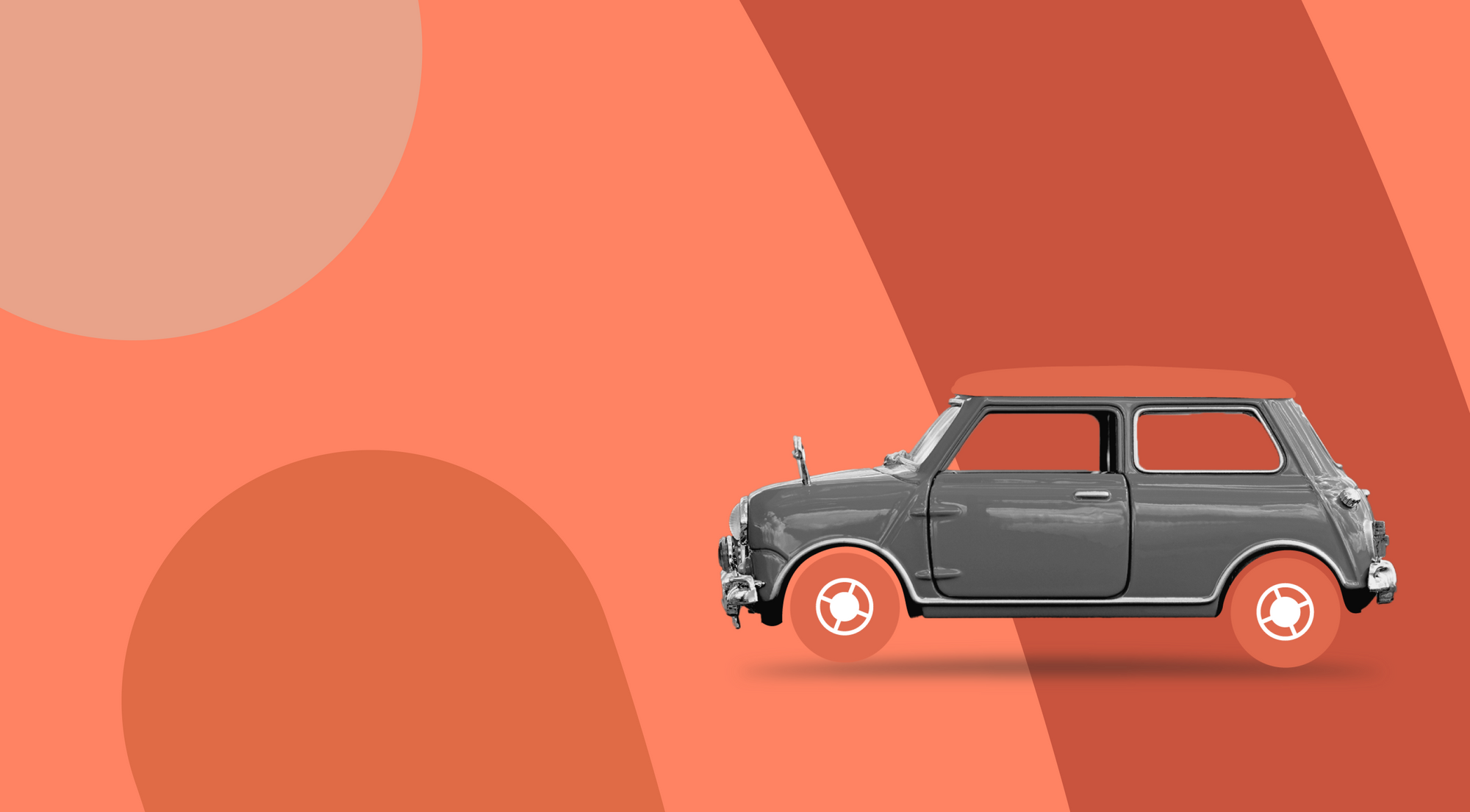 What is an estate car?

If you're googling the difference between estate cars, SUVs, and hatchbacks — chances are you're not a motor enthusiast. Maybe you're looking for your first car and aren't really sure where to start, or maybe you're in need of something a bit more practical for your family (including those very loveable if sometimes troublesome, little ones).

Estate cars, or station wagons, are popular with drivers looking for something comfortable, with plenty of space. These cars have a large cabin and boot which is ideal for all the dog baskets, golf clubs, and children's bicycles you can shake a stick at. Their continued popularity also means that the typical family estate car has evolved into all kinds of compelling models, suitable for all lifestyles and budgets. However, there are still some features you'll find in any estate car — let's investigate.
Key characteristics

If you've ever glanced around a parking lot and not had a clue what's an estate car or not, here are the common features to look out for:

A large boot that lifts up high for easy loading.

Seats that fold all the way back to increase boot space.

A longer car body that extends far behind the back wheels.

A long, flat roof that runs the full length of the car.

Once you recognise the elongated shape, you'll find it pretty easy to identify estate cars in the future. It's this shape that has led many to dismiss it as the small family's "people carrier" — those minivans used for ferrying small armies of children between school and football practice. And it's true, the estate car is pretty useful when it comes to family life. This is a car that knows you have an IKEA loyalty card in your wallet and can get you from A to B with all the flatpack furniture your heart desires. But make no mistake, there are advantages to the spacious estate car that make it a good fit for all manner of individuals and their storage needs — shopaholics, surfers, and musicians, to name just a few.

Let's look at some of the pros and cons next:

Pros of estate cars

There's a reason that estate cars have such a loyal following despite many siding with SUVs (heavy sports utility vehicles) and crossovers (smaller, lighter vehicles) over the past decade. Here are some of the benefits of estate cars:

Practical and spacious — that's got to be top of the list.

A comfortable, driving experience with responsive steering.

Lots of choices between models including more stylish, sleek options.

Some estate cars feature new equipment for more adventurous, off-road terrain.

In comparison to other models, estate cars are not much more expensive to run.

Plenty on the used car market, ie. lots of opportunities to pick up a bargain.

Depending on your circumstance, a "practical and spacious" car might sound like a God-send or a bit of a bore — but that's where the newer, more versatile estate cars come in. Think elegant, contemporary models with leather interiors for driving in style. Think four-wheel-drive that can carry you over grass and sandy terrain, with your surfboard stored safely in the boot, to catch the morning waves at the beach. There are so many models these days that it actually makes describing "what is an estate car" pretty difficult.

Cons of estate cars

So you've heard the argument in favour of estate cars, but let's say you're not totally convinced yet. Let's take a look at some of the negatives of estate cars next:  

More and more SUVs and crossovers are being introduced which stand to rival the spaciousness that makes the estate car so great.

If you're nervous when it comes to parking, the estate car's length might put you off.

If you fill the boot to capacity, you won't be able to see out of the back window.

The low seats can be tricky for older passengers who have to lean down to get inside.

Estate cars can have a lower cabin height which isn't ideal for tall folk.

They don't hold value that well — this could be because many still associate them with the old, boxy estate car stereotype.
Many of these estate car cons are wrapped up with the picture that people still have in their minds of the ugly, brick-shaped estate cars of the 80s. For this reason, estate cars are gradually losing favour as SUV and crossover manufacturers work to provide many of the same features — namely that sizable boot which you no longer have to buy an estate car to get. Beyond this, as stylish as some of the newer models are, estate cars are still designed to be practical and for many, the allure of something more flashy, sportier, is enough to tip the scales.
But if you're still curious about estate cars, here are some of our top tips for features you'll want to look out for across models.
What to look for in an estate car
An electronic boot that lifts when you wave your foot over the sensor beneath. This is especially useful when you've got your hands full with the weekly food shop.
Split-folding passenger seats. This means you can fold one or two seats down, leaving enough room for a passenger next to your cello case, for example.
Seats that fold down completely flat. This will make it easier to load up the car with luggage and doubles up as a space to sleep while camping if that's your thing.
Power sockets in the back seat are an added bonus for charging the kids' Ipads or blowing up inflatables at the beach.
Not all estate cars are created equal, and that's why some of these features can make all the difference. Sometimes it's the little touches that take a good car and make it a great car.

A few final tips…
Like any type of car, there are models that will tick all of your boxes and some you'll want to stay well clear of. Whether you go for an estate car, an SUV, a crossover, or something completely different? It's the model that will make all the difference.
To compare the best estate car models of 2022, head to Carwow.