Bathroom design ideas for renters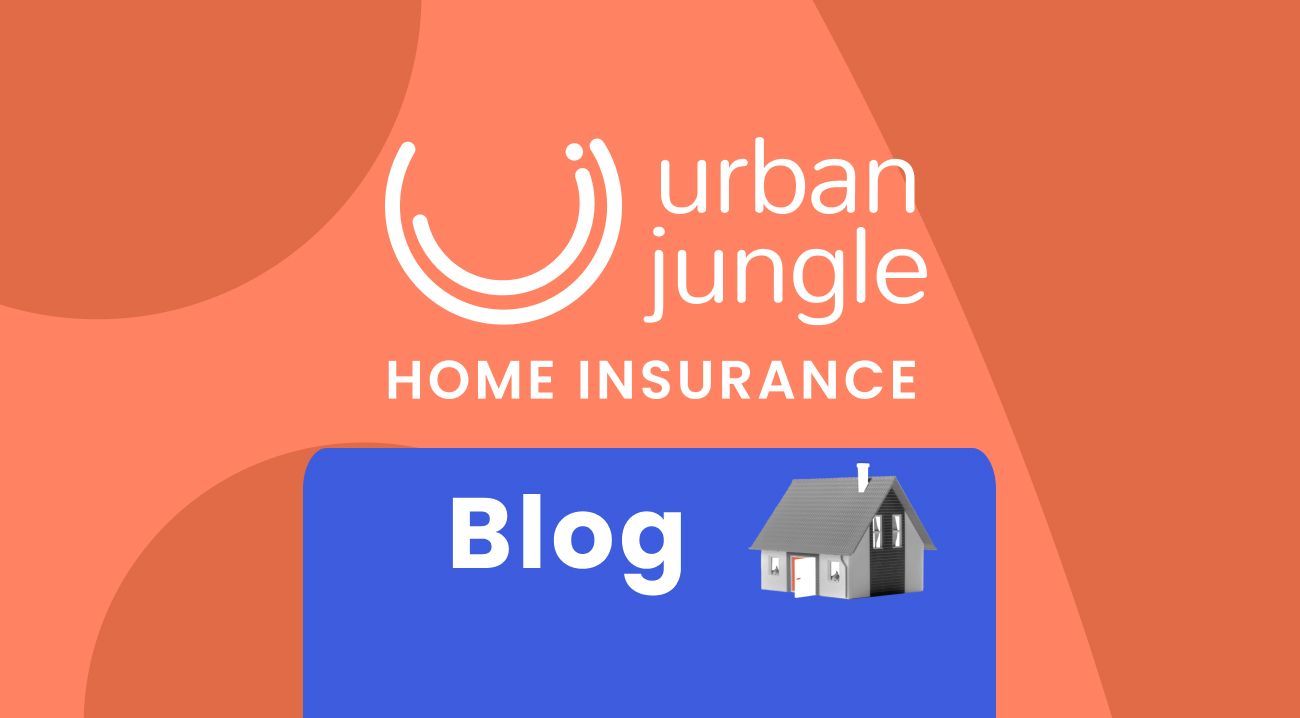 If you're looking to spruce up a boring bathroom or make your lavatory luxurious, but you're living in a rented property, you may feel your options are limited. That's why we've gathered some top tips for adding personality and flair to the most essential room in the home.

They're budget-friendly, non-invasive and easy to carry out. And if you're looking for small bathroom ideas, we've got you covered there too, as many of these tips save space and make a small bathroom look bigger.
How much does a new bathroom cost?
According to bathroom experts Victoria Plum, the cost of fitting a new, full bathroom in the UK in 2023 is, on average, around £7,200. Unless the toilet, shower or bath is broken in some way or the suite is extremely old, it's unlikely your landlord will upgrade. But don't worry, we have plenty of bathroom ideas to help you maximise the space without making permanent changes.
Bathroom mirrors
A bathroom mirror is one of the easiest ways to add some personality to the room, while cleverly helping to illuminate and boost the sense of space. Choose one that reflects your sense of style. From minimalist, clean lines, to ornately framed designs, you can bring as much glamour as you want.  

A well-positioned mirror can also make the room seem much bigger, so it's a great option for small bathrooms where the space can feel cramped. A good bathroom mirror doesn't have to cost the earth either - there are plenty to choose from online for  for under £20.
Bathroom lights
Bathroom lights can make a huge difference to the atmosphere of the room. Stick to the simple rule of brighter light during the day, (especially if you don't have much natural light or a window), and then bring the light down in the evening for a more relaxed vibe. Adding a dimmer switch if you're able to can help you out here. If not, you can  choose warm white bulbs rather than cool white, to avoid it feeling very clinical.

It's best to have one light source coming from above to make the room functional and a second from in front as this evens out your skin tone and is more flattering. It's much better for your skincare routines, putting on makeup and brushing your teeth. Look out for bathroom mirrors or mirrored cabinets with inbuilt lighting and storage to get more for your money.

Even the shade and fittings you use can affect how the light spreads across the room. A dark shade or uplighter shade, for example, is going to dampen or diffuse the light, while a glass or beaded style might zig-zag the light in pretty patterns across the walls and ceiling.
How to change a bathroom light
To change a bathroom light, first, check what type of bulb you need and make sure the switch is off.

There are many different types of bathroom lights, including spotlights, LED strip lights and vanity lights. This comprehensive list gives you instructions on how to change each type of bulb.
Bathroom storage
When renting, your bathroom storage needs to be clever and easy to remove. Especially if you have a small bathroom. Look for stick-on or hook shelving and caddies that can be hung in the shower or to stuck tiled walls with suction pads.

Tower storage comes in different materials, heights and widths, offering you plenty of drawer space to fill with all your lotions and potions.

Make use of untapped wall space too. Sometimes shelving can be added higher up or above doorways and these places are excellent for storing towels and less often used products.
Bathroom pictures
Photographs and prints are a great way to add a pop of colour and personal flare to your bathroom. There are lots of stylish prints available in home stores for very reasonable prices, or you can choose photographs that mean something to you. Just make sure that they are framed and with a sealed back so that they don't warp or gather mildew over time.
Bathroom flooring
The best flooring for a bathroom is usually ceramic, porcelain, slate or terracotta tiles as these are hardwearing and easy to clean. You can now get vinyl or laminate flooring which can replicate the look of these traditional options but are more budget-friendly. In a rented property, whatever type of flooring you have, it's unlikely you'll be able to change it. But what you can do is enhance it.

Try adding a bath mat, rug or stick-on decals as these can be changed often and are cost-effective.

A good cleaning of the grout in a tile floor can also do wonders for lifting the appearance of the room.
Stick on tiles and decals
A decal is a large sticker that's perfect for creating a unique feature in a room. Decals can be applied to a range of surfaces, which makes them perfect for bathrooms. Designs range from the delicacy of a flower or a star to text quotes and large graphics. Wall art made easy!
Replace hardware and fixtures
If you're able to, replacing hardware and fixtures and fittings can be an easier way to upgrade the look of your bathroom or add the latest trend.
Taps
Changing a bathroom tap is a fairly simple job to do yourself. You just need the time, patience and the right tools. You can get taps in stainless steel, chrome, brass, gold, white and metallics. Again, it depends on your taste and style, but replacing taps can modernise the look of a bathroom for far less money and hassle than a full bathroom replacement.
Hiding pipes
Exposed pipework can look unsightly. The easiest and cheapest way to hide pipes is to use covering which can be bought from most hardware or DIY stores. It comes in different materials and colours so you can match the decor and is easily applied with adhesive spray.
Bathroom accessories
If the list so far is still out of reach, then adding some accessories can inject colour, style and mood without great expense. Of all the bathroom ideas so far, these are easily accessible and have a surprisingly big impact. They're also great for small bathrooms as they don't take up a lot of room.
Plants
Plants can create a zen-like atmosphere in your bathroom. Choose ones that flourish with humidity and are low maintenance for a spa atmosphere. Our favourite is the Calathea 'Freddie' – Prayer Plant. With its shiny leaves and zebra stripes, it truly adds a touch of the tropical.
Shower curtains and mats
Shower curtains and mats can become a main feature of the room. Go for bright colours and patterns if you want to make a statement. You can even get shower curtains with art on them, which are a  great alternative if you can't hang pictures on the walls.
Upgrade towels
What's the one thing you remember from a swanky hotel stay? It's always the towels, right? Big fluffy towels are luxurious and look and feel amazing. To get the same in your own home, search for towels that are above 500GSM in thickness. The higher the GSM, the better, but as a general guide, between 400GSM-600GSM is your mid to high-range hotel quality. 700GSM - 900GSM are the best quality, so they'll be more expensive, but they'll also be delightfully soft.
Top tips from an interior design expert
Becky Dyson, a co-founder of affordable interior design company, The Living House says, "Lots of us would love to have an entirely new bathroom, however sometimes you have to scale back and think about what small creative things you can do to improve what you already have, especially if you are a renter".

Becky gave us her top tips for sprucing up the space.

Be selective about the materials you choose. One really handy material that is relatively cheap is Vinyl. This can be used to upgrade vanity units, cupboards and even on the floor! Vinyl also has the added bonus feature of being very easy to remove - ideal for renters! Vinyl comes in a long rolled tube and you simply measure the piece you need, cut it out and then you apply it exactly where you want it.

Paint the ceiling! You might be stuck with boring white tiles on the walls but consider where else you could add colour or interest. Paint is also easy to change back to white when the time comes."

Accessories really make or break a room and they matter more than you think - so embrace them! Add a bath tray, some candles and a diffuser to make the room feel welcoming and make your own personal sanctuary.
Decorating in a rental property can be confusing. There are different rules and laws in place for social and council housing and private renting. To understand your rights in claiming compensation for improvements, have read through our rundown of the Tenant Fees Act 2019, also known as the Tenant Fees Ban.

It's always a good idea to  double-check with the council or your landlord too so that everyone involved is aware of any updates, additions or improvements.
A few final tips
There's so much more you can do with your rented home than many think is possible, but if you're on a tight budget or have other limitations, then remember the basics to bring your bathroom to life:

Check what you already have. Maybe something can be given a deep clean or a lick of paint or just needs a little fix to give it a new lease of life.
Try upcycling websites like Freecycle and Facebook Marketplace for second-hand, often "free to a good home" items. You might be able to get your hands on exactly what you need for little to no cost.
Ask friends and family for their unwanted bits n bobs, including unwanted gifts and self-care products like soaps, moisturisers and shampoos.

Urban Jungle is not a financial advisor and information in this article should not be taken as advice or recommendation.