What is a house share?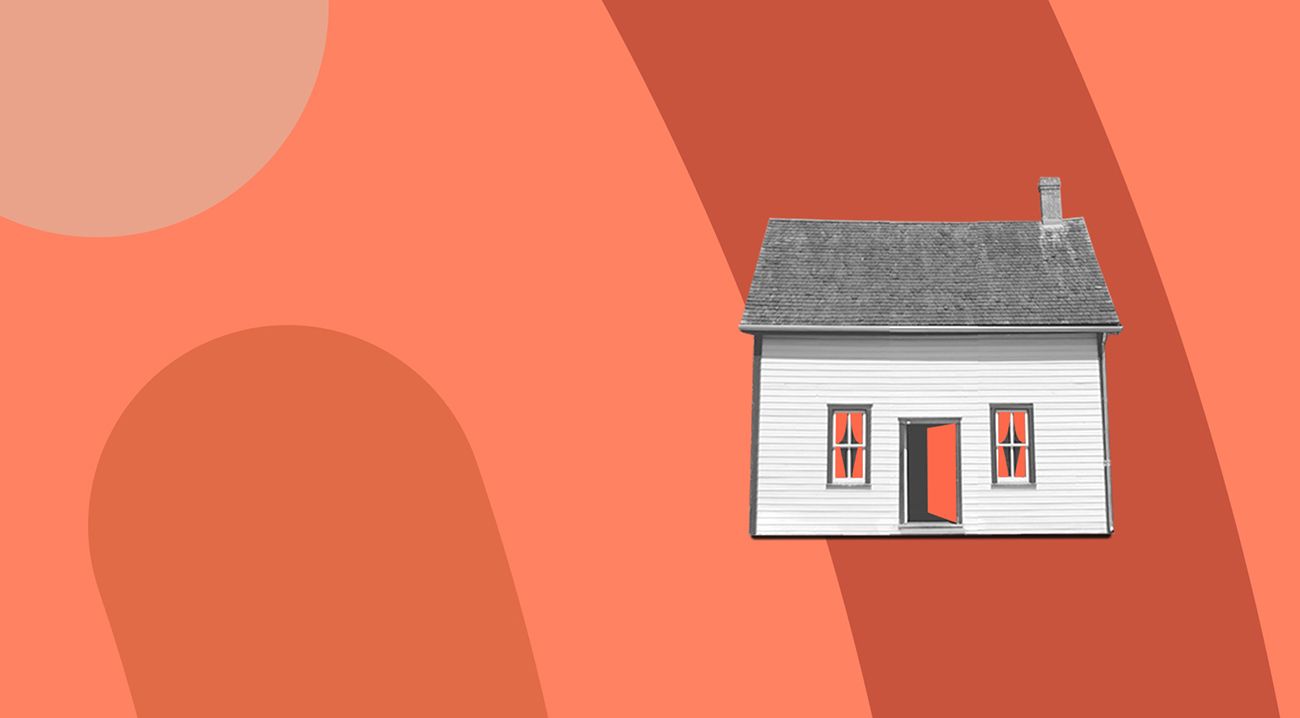 What is a house share?
A house share is pretty much exactly what it sounds like. When 2 or more people live together in a rented property, they're in a house share.

In most house or flat shares, each person has their own bedroom, and common areas like kitchens, bathrooms, and living rooms are shared by all the tenants. You can get together with your friends to find a property to rent as a group, or join an existing house share if you can find one with a spare room.
The benefits of house sharing
There are all sorts of benefits to house sharing, and people of all ages have been doing it just about forever. Here are the main benefits of a house share:

Reduced costs - It's no secret that the cost of living is going up, and rents in places like London have been climbing for years. Sharing a house means sharing the rent, utility bills, council tax, and even some groceries. You could even chip in for a nice new sofa if you want.
Shared chores - Sharing the responsibility of keeping a house clean helps to take away any potential stress, and rotating chores can mean no one is always left cleaning the loo.
Social interaction and support - Sometimes there's nothing better than coming home after a long day and having some friendly faces at home to talk to. If you're sharing with new people, you can meet their friends and expand your network.
More independence - Moving away from home can be intimidating. House shares can give you the opportunity to take a step towards independence, without living on your own.
Landlords are responsible for the big things - As with most rented accommodation, the landlord is usually responsible for maintaining the property. As long as you haven't caused any damage, you usually won't have to worry.

If you're wondering exactly what landlords are responsible for, you can check out our blog 'Are landlords responsible for ovens UK?'
The potential risks of house sharing
There can be some risks to house sharing. When you're living with other people, there's always a chance that things don't always go to plan. Here are a few things to keep in mind:

Personality clashes - The reality of living with other people, even your friends, is that sometimes your lifestyles just don't match. Being as mindful as possible of everyone's lives and respecting that the shared areas are for everyone is important!
Shared responsibilities - Sharing the chores and looking after the house could be a point of tension at times. Clear conversations and rotating chore schedules might feel a bit strict, but they can help to make sure everyone feels equal.
Missed payments - If someone in your house share doesn't paying their rent or bills, you might find yourself liable for their payments. Separate rental agreements can help to solve this.
If you think your rent might go up soon, you can check out our blog 'How much can landlords increase rent?'
Different types of house shares
Other than a classic house share, there are a couple of slightly different types of house shares you might find in the UK:

Live-in landlord - also sometimes called lodging. Having a live-in landlord usually means that you'll rent a room in someone else's house while they continue to live in it. This could be someone you know already or someone new.
Sublets - Sublets are a little controversial, as you would be renting a room from someone who is already renting from the landlord. Landlords tend not to like this, as they signed a contract with someone else, not with you. If the landlord is ok with it, then sublets can be a great option if you're looking for a temporary living situation.
How to find a house share
Finding a house or flat share can be competitive, but finding an option that works for you is key. Here are a few things to keep in mind when looking for a house or flat share:

Budget - Knowing how much you're prepared to spend on your monthly rent will help you to narrow down your options and find places faster.
Prepare a deposit - Making sure you have a deposit ready for when the perfect place becomes available is key. Landlords will usually ask for around 4 or 5 weeks rent, but they can't ask for any more than 5.
Think about location - Knowing where you want to live relative to your job, university, favourite clubs, and your friends will help you to narrow your search.
Talk to your friends - Finding out which of your friends would like to live together and finding a small group that's committed to a house share will help you find places that match your joint criteria.
Use social media - If you're not looking to live with friends, local Facebook groups can help with finding new housemates or house shares that are looking for a new tenant.
Use online tools - There are a lot of helpful online tools out there to help you find open properties or spare rooms in existing house shares.
Act quickly - Newly available houses and spare rooms can be snapped up in a few hours, so keeping a close eye on your search criteria and moving fast can help you find your perfect place.
Ask questions - If you're moving into a house share, it's important to ask the current tenants and the landlord as many questions as you can. Ask tenants how they feel about the landlord, and vice versa. Ask tenants about their lifestyles, if they smoke, and how often they party. Ask about pets, chores, and what it's like to live in the area. It's always good to check whether bills are included in the rent, and how they deal with the financial side of things. Anything you can think of is worth asking.
If you think your landlord is making you pay unnecessary charges, you can check out our blog 'What is the Tenant Fees Act 2019?'
A few final tips…
Here are a couple of final things to keep in mind when you're looking for a house share:

Watch out for online scammers - When you're looking for a house share online, watch out for scammers trying to sign you up for flats that don't exist. Never give money to someone without seeing a property and the landlord in person, and always think twice before sending money online.
Think about insurance - Sharing with others can be great, but sometimes accidents happen. Contents insurance can cover your stuff for those moments. Urban Jungle Contents Insurance includes Accidental Damage cover as standard.
Urban Jungle is not a financial advisor and information in this article should not be taken as advice or recommendation.