Can you drive with a provisional licence?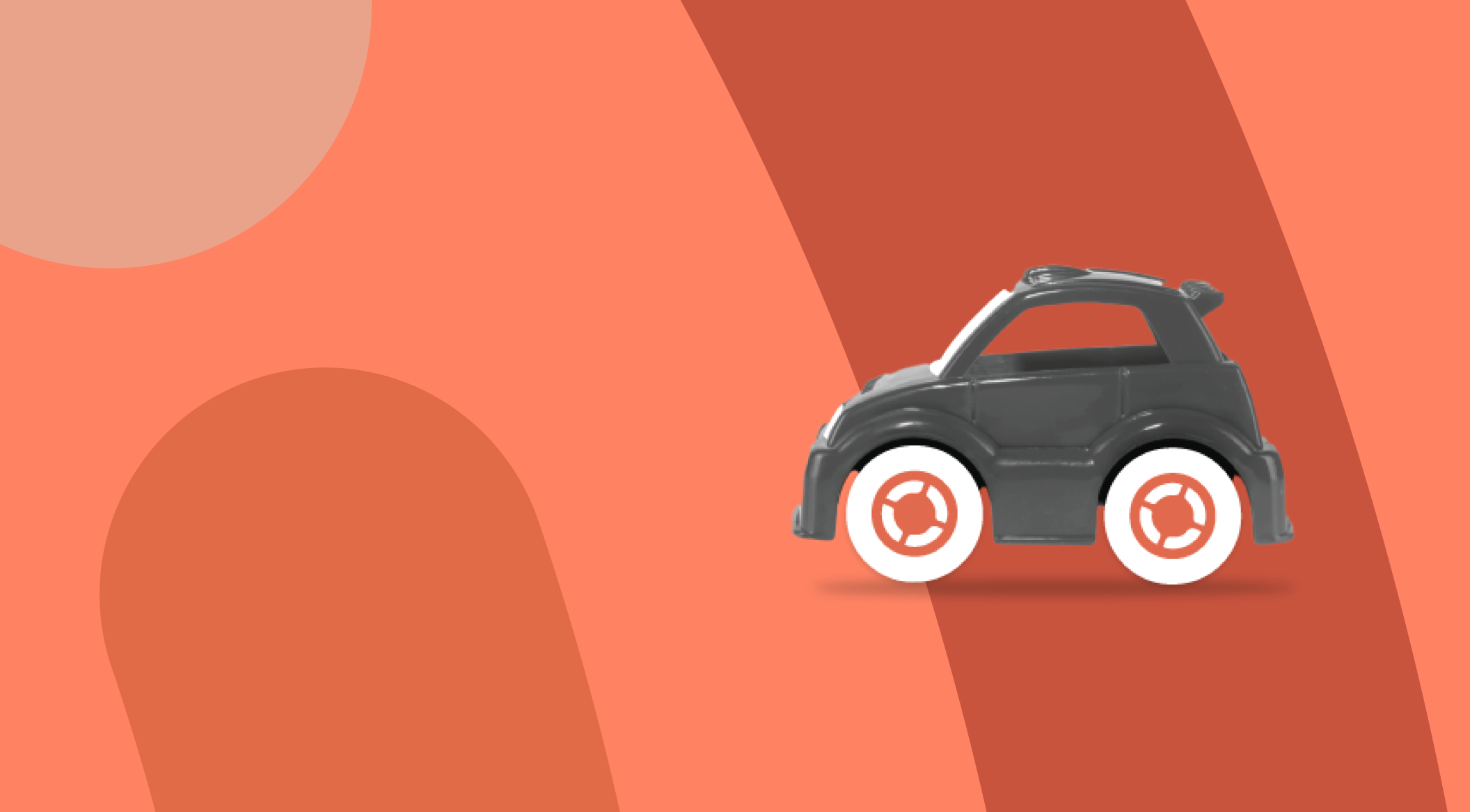 Can you drive with a provisional licence?
Learning to drive is an exciting step. Being able to hit the road by yourself is a pretty big milestone, whether you've just become old enough to drive, or you've been eligible for a little while now.

If you've been thinking about learning to drive, then you'll have probably heard about provisional licences. So what are they? And when can you use one? And how do you actually get your hands on one? We're answering all these questions in this blog, so buckle up…
When can you get a provisional licence?
You can first apply for a provisional licence a short time before your 16th birthday - to be specific when you're 15 years and 9 months old. So start marking your calendar!

In order to get one, you'll also need to have lived in the UK for at least half of the previous year. So, even if you're 15 years and 10 months old, if you just moved to the UK last month, unfortunately, you won't be able to get a provisional licence just yet.
How do you get a provisional licence?
Once the date has passed and you're old enough to get yourself a provisional licence, the next steps are pretty straightforward! You can apply for a provisional licence online at the GOV.UK website.

To get the licence you'll need to fill in some information about yourself, including your date of birth and address. You'll also need to pay a fee of £34, which you'll be able to pay for online.

Apply online not your style? You can also apply for a provisional licence by post. To do that you'll want to check the post office nearest to you that you can apply from - you can't do it at all post offices so you might save yourself a trip by checking.

To apply for a provisional licence at the post office you'll need to bring:
A passport-sized photo
An ID document (e.g. passport)
The application fee (£43 when applying by post)

Once you're there you can ask for a 'D1 application form' and complete it. Then you can send it to the DVLA using the address that's listed on the form.
Can you replace a provisional licence?
If you already had a provisional licence and it's been lost or damaged you might be wondering how you can get a new one? Is it the same process? How much is it going to cost? Well, the process is pretty similar to getting your first provisional, and you can also do it online or by post.

If you want to apply by post the process is exactly the same as if you were getting a new provisional licence, but if you're applying online it's a little different. You'll still need to go to the DVLA's website to order a new one. You'll need the following information to hand:
Your passport number
Your national insurance number
Your driving licence number
Your addresses for the past 3 years

You usually won't need to add a new photo when you apply for your replacement licence because the one from your original licence will still be on file. Once you submit the form, you'll need to pay £20 for the new one. Then it will take around a week for the replacement provisional licence to arrive.

Another reason you might need to get a new provisional licence is if your previous one expires. Once you get your first provisional licence it will only expire after 10 years. So, even if you think you've had your licence for quite a while, it's worth checking the expiry date printed on it, because you might still have a while longer.
What are the rules for driving with a provisional licence?
When you're driving with a provisional licence you're a learner driver. Because of that, you'll have a few extra rules you'll need to keep track of when you're on the road. Here's a handy list:
Supervision - you'll need to be supervised by someone who is over 21 years old and has had a full UK, EU, or EEA driving licence for a minimum of three years.
Insurance - it's a legal requirement to have insurance if you're driving a car. It's also often a good idea to have your supervisor insured on the car too, in case they need to take over at any point.
L plates - when you're driving you'll need a red L plate on both the front and the back of the car.
Motorways - you can only drive on motorways with a driving instructor (not just a supervisor), and the car needs to have dual controls.
Can you rent a car with a provisional licence?
If you're younger than 25 it's pretty tricky to rent a car, even if you have a provisional licence. Most car rental companies won't rent to someone younger than 25, and even fewer to someone with a provisional licence.

There are a few exceptions to this rule, though. If you do manage to find a car rental company that will rent to you, you'll likely have to do some extra checks before they agree to rent a car to you.
A few final tips…
Once you've practised enough with your provisional licence, you'll be able to take the test to get a full licence once you've turned 17 in the UK. There is one exception to this, though. If you have a certain type of personal independence or mobility support from the government, you might be able to get your full licence when you turn 16. For more information on this head to GOV.UK.

For more top tips on driving, why not check out a few of our other blogs:
Urban Jungle is not a financial advisor and information in this article should not be taken as advice or recommendation.