House removals: All you need to know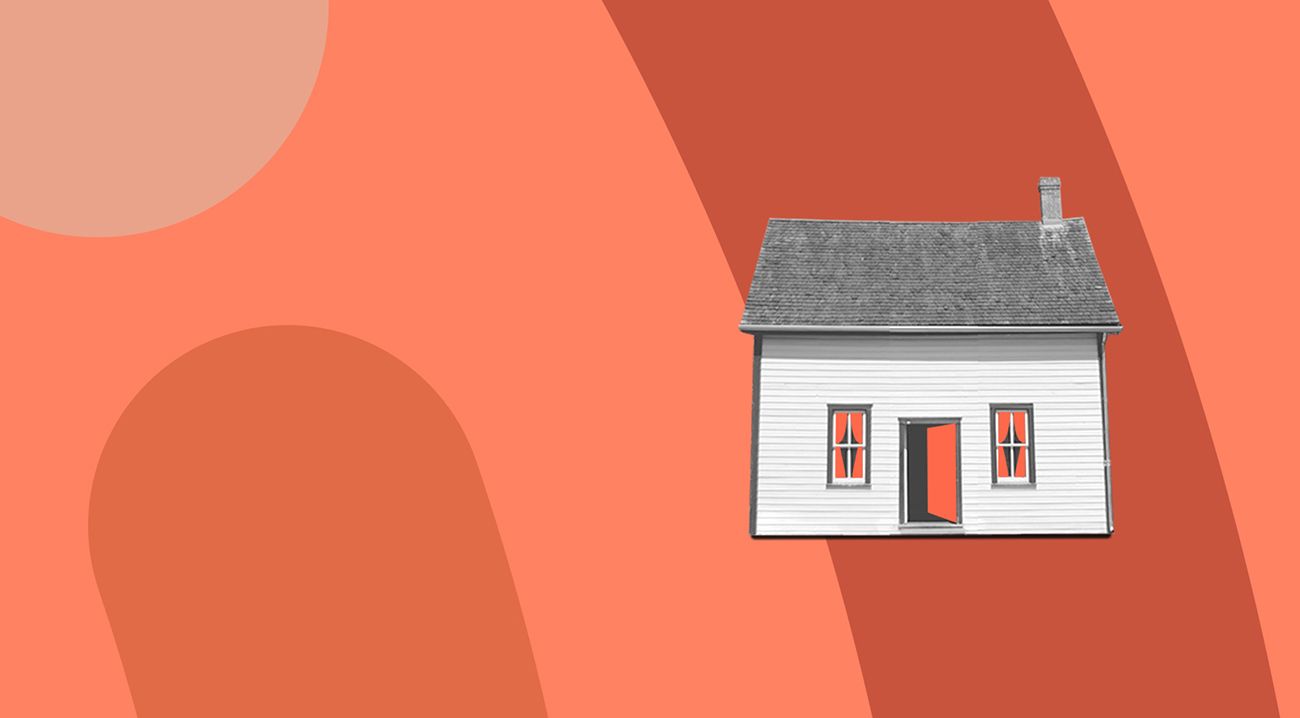 Moving home or looking to move? Here's all you need to know about moving your stuff from one home to another, with or without professional help.

There are 3 overall steps to moving your stuff to a new home:
Research & plan
Preparation
Doing it!

There are lots of other things that need to be done when moving home - like sorting bills and utilities. We've put together a checklist for moving house as a renter, to make it a little easier.

Check out this blog for a moving house checklist for renters.

Step 1: Research & plan
There are 3 options for moving house removals:
Do it yourself
Hire a man with a van
Using a professional moving company

All options can include different methods of packing, transporting or storing, so your choice for house removals will depend on your personal circumstances. Some things to consider are time savings, the process of packing up fragile items, any additional services included, and your budget (including extra or hidden costs for things like packaging materials).

There are lots of costs to consider when moving, so planning ahead could pay off when the time comes. Check out this handy blog for more information on the cost of moving house when renting.

Do it yourself or man with a van:
A "man with a van" or "man in a van" service is when you hire a person to drive a van to transport your stuff to your new home, but all the packing, unpacking, loading and unloading is done by you.

Here are the things you'll need to plan when using a man with a van,:
Buying packaging materials
Coordinating the timings of the packing, unpacking and transport
How to move heavy furniture safely
Disposing of the packaging materials once you're unpacked in your new home

Packaging your stuff for a house removal will take a bit of thought too - musical instruments will require different packaging from books, and so will crockery and clothes. Youtube tutorials can be your best friend for tips on how to pack for moving house.

Packaging materials you might need to use include:
Cardboard boxes
Specialist boxes (specific material or shape) - for things like electronic equipment, clothes, mattresses or mirrors
Plastic wrap - to provide an extra protective layer against things like water damage
Bubble wrap & packaging paper - for cushioning while in transit
Packaging tape - to secure packaging materials
Plastic sheets - to cover stuff from rain or snow in bad weather
Labels or a pen -  for labelling things with which room they should go into

When doing the moving yourself, or when enlisting the help of friends and family, you'll need to consider all of the above, plus the logistics of transportation.

Another thing to consider in home removals is insurance - as things can go missing or get damaged while being moved. At Urban Jungle, our home insurance can cover your stuff against accidental damage and theft when in transit between your old and your new home in the UK. Plus cover for up to 48 hours in temporary storage. Find out more about Urban Jungle home insurance here.

Professional movers:
House removalists are professionals that make relocation more seamless and easy by taking some of the admin off your plate.

They can be a great option if you're short on time when it comes to packing up your stuff, or if you have extra considerations when moving - like pets or kids. Though depending on your circumstances, using professional services might increase the cost of house removal.

How much do professional movers cost?
The average home removal cost in the UK is around ~£300 for a 1 bed and ~£1,100 for a 5 bed.

But the true cost depends on:
The amount of stuff that'll need to be moved (aka the more stuff, the higher the price) - some companies charge for cubic feet, which basically means how much space your stuff takes up in either the moving process or when in storage
How far the move is - also known as charging per mile, this includes the hourly rate of the staff and the distance travelled
The scope of the service - whether storage, packing, unpacking, cleaning, or other services are included

How do you find a professional home removal company?
Word of mouth from friends, family or neighbours can be a great way to find a local removals company
Google or other search tools
The British Association of Removers' website
Price comparison websites

When choosing a professional moving company for domestic removals it's a good idea to consider where they're based, if the type of services they offer best suits your needs, if they have good reviews on sites like Trustpilot, and if they have any sort of accreditation like belonging to the British Association of Removers.


If you're considering using a professional movers service, the process will often be the following:
Find a company you like the look of
Get a quote or have a consultation - more details on this below
Make sure you're happy with the details of the service they offer - including if there are any items they won't transport (this can often include money, jewellery, and flammable liquids) and what's included in the price
Lock in the moving date

The steps involved in getting a house removal quote are often:
Providing some details about your move will allow for the company to give you a rough estimate
They'll likely send a surveyor to give you a more accurate estimate based on your personal circumstances
Once you receive the final quote, you can decide to go with the company or shop around for an alternative
If you decided to go ahead, you'll book a date and let them know if there are any accessibility considerations, like parking
Ahead of the move, they may ask you to submit an inventory list
On the day of the move, house movers will move stuff from your old to your new home, once you've arrived with the keys

It's often recommended to book the household removals service at least 2-3 weeks before your moving date. Though holidays and the summer can often be busier periods for moving, so booking at least 1 month in advance could be a good idea.

Thinking of moving to London? Find out all you need to know about the different areas and how to settle in in our moving to London guide!

Step 2: Preparation
Once you've decided on your method of hose removal, here's how to prepare:
Declutter
Plan the timings to make sure everyone involved is on the same page
Reserve parking spaces or make sure driveways aren't blocked, both at your current and new home
Plan what will go where in your new home, and use this to label boxes and furniture
Pack a bag of essentials to keep with you - this can include a phone charger, food, and any other bits and bobs you'll need, plus some extras in case there are any delays
Sort your own transport to your new home

Buying your first home? Check out this handy blog for a guide to all the things first time buyers need to know.
Step 3: Do it!
Once the plan is in place, the last step to moving is to action it. While it might be a hectic few days, it'll be worth it once you're all set for your new home!
A few final tips:
It's important to know what is and isn't covered by your insurance, or the insurance of the home moving services companies or storage areas, in case anything gets lost or broken
Planning and preparation will help the day(s) go smoothly - it's best to start a month in advance
It's a good idea to look for any hidden costs when choosing the best removal option for you


Urban Jungle is not a financial advisor and information in this article should not be taken as advice or recommendation.