Things first time buyers need to know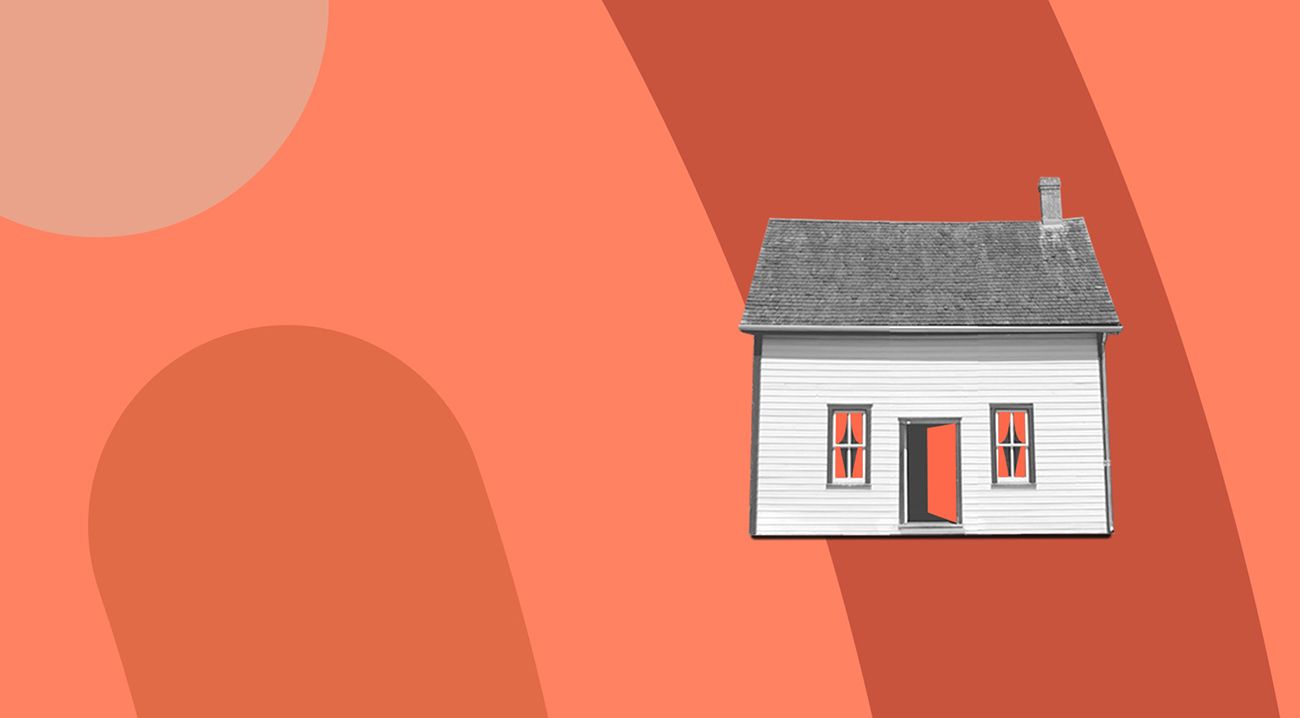 Things to look out for when buying your first home
The prospect of buying a house is incredibly exciting. No more pesky landlords or deposit disputes. If you want to put a nail in the wall, re-paint the kitchen, dig up the garden - do it! You finally have freedom to put your own stamp on the place.
But, taking your first steps on the property ladder can also feel overwhelming at times. The paperwork (and the costs) seem to rise and rise, and it's all new territory.
So, as a first-time buyer, where should you start?
From mortgages to hidden costs, we've rounded up the top things first-time buyers need to know about.
Getting a mortgage
A mortgage is likely to be one of the biggest financial commitments you'll make, so it can seem pretty daunting.
But you're not alone. You could speak to a mortgage advisor or use a mortgage calculator to estimate how much you're likely to get. You need to be within your financial comfort zone and factor in whether you'd still be able to make the payments if interest rates went up.
It's crucial to only borrow what you can afford. The mortgage company relies on the property you buy as security for your home. This means that if you can't make the repayments, they can repossess your home and sell it to make back the money you borrowed. On top of that, if it sells for less than you owe, you'll have to make up the remainder. A sticky situation you do not want to get into.
How to boost your chances of getting a mortgage
Before giving you a mortgage, the lender needs to feel confident that you'll meet your repayments, which is where credit checks come into play.
Your credit score is a way to predict your future behaviour, based on your past. This is because it factors in your financial history - so all the loans you have and the repayments you've made.
If you always pay your bills on time and never use more credit than you need, you'll have a high score, and this will significantly improve your chances of getting a mortgage.
Therefore, it's important to do what you can to boost your credit score. Find out what steps you can take by reading 'How to boost your credit score'.
The deposit
You'll need to save up for a deposit - an upfront payment towards the cost of the property. And brace yourself, it'll be a big chunk of cash - typically around 20% of the purchase price.
In general, you should put down as big a deposit as you can afford, because you then need a smaller mortgage. Your mortgage is borrowed money, so you have to pay interest on it, and this racks up over time.
On top of this, by paying off a larger chunk of the property value from the get-go, you're seen as less of a risk to lend to. As a result, you're likely to be offered a more competitive mortgage with better interest rates.
Here's an example for you*:
Property value: £250,000
| Deposit | 10% | 20% | 25% | 40% |
| --- | --- | --- | --- | --- |
| Interest rate | 3.24% | 1.76% | 1.19% | 1.19% |
| Loan amount | £225,000 | £200,000 | £187,500 | £150,000 |
| Monthly cost | £1,095 | £824 | £723 | £579 |
*Based on the best value, fee-free two year fixed rates for a first-time buyer with a mortgage length of 25 years.
Can't afford a big deposit? You could look into setting up a Lifetime ISA. Anyone aged 18 to 39 can open one. If you put in up to £4,000 a year, the government will top it up with a 25% bonus (up to a maximum of £1,000 a year). Find out more on gov.uk here.
Stamp duty
When you buy a property you have to pay tax on it, called stamp duty. However, last July, to keep the property market moving and help first-time buyers during the pandemic, the Chancellor of the Exchequer announced a 'stamp duty holiday'. Hooray!
...but it's ending on June 30th...
Although, it's not all bad news. First-time buyers can still get a tax relief. From July 1st onwards, you won't have to pay stamp duty if the property costs £300,000 or less. If it costs more, you must pay tax on the remaining amount. Wondering exactly who a first-time buyer is? It simply refers to someone who has never owned a property before.
The cost of stamp duty ranges between 2% and 12% of the property purchase price.
To get an estimate of how much this will be, you could try Knight Frank's Stamp Duty Calculator.
It all adds up
On top of the mortgage, deposit and stamp duty, there are a few other costs you need to consider.
Mortgage arrangement fee: You will most likely have to pay the lender a fee for sorting out your mortgage.
Typical cost: £1,000 - £2,000
Valuation fee: Your mortgage lender will value the property and check that it's worth what you're asking to borrow. Expect to pay a fee for this, although some mortgage lenders might not charge you.
Typical cost: £150 - £1,000, depending on the property value
Surveyor fees: Before you buy, it's important to get the property checked by a surveyor to make sure there are no unknown underlying problems (e.g creeping damp).
Typical cost: £500 - £1,500
Legal fees: You'll need a solicitor or conveyancer to take care of all the nitty gritty legal work.
Typical cost: £850 - £1,500
Local Authority Search fee: Your solicitor or conveyancer will also do a deep dive into the local area and make sure there aren't any issues, such as poor drainage or public rights of way.
Typical cost: £250 - £300
Removal costs: Unless you have a car and are willing to do multiple trips, you'll probably have to hire a van or removal company.
Typical cost: £10/hr for a Zipvan or £150 - £1,000 for a removal company
Building insurance: Unless you're a leaseholder (more on that in a minute), you must purchase building insurance to protect the structure of the property, and you'll need to do this before you move in. You can read more about  'What is Building and Content Insurance?' here.
Typical cost: £140 - £200 per year
Leasehold vs freehold
It's important to understand the difference between a leasehold and freehold property because it can dramatically affect the value of the property.
Freehold or 'share of a freehold' means that the buyer owns both the property and the land it stands on.
Leasehold is a bit less 'all inclusive' - the buyer owns the property but not the land it stands on. This is particularly common for flats and new-build developments.
If you're looking to buy a leasehold property, there will be a few added costs:
You'll have to pay an annual fee to 'rent' the land on which your property stands. This is called 'ground rent' and is payable to the person who owns the freehold, also known as the'freeholder'.
Ground rent can range between £200 - £1,000 a year.
You may also have to pay a service charge to the freeholder or building management company. This covers the cost of the upkeep and maintenance of communal areas, as well as the building insurance.
Service charge tends to be around £1,000 - £2,000 a year
Leaseholds are set to a specific amount of time, sometimes years, decades or even centuries. When the lease expires, the ownership of the property technically passes to the freeholder. A ticking clock, once there is less than 80 years left on the lease the value of the property will start dropping (not what you want when you come to sell it). After living there for two years you can pay to extend the lease, however this can be incredibly expensive.
The property spec should show you how long is left on the lease. If not, ask.  
You may want to avoid a short lease property to save yourself trouble further down the line.
Beware of gazumping
Nope - we haven't made up this word. Gazumping happens when a seller accepts a verbal offer on their property, but then goes on to accept a higher offer from someone else.
To prevent this from happening, it's crucial to get written confirmation when your offer has been accepted.
Gazumping isn't illegal in the UK, both the seller and the buyer are able to pull out at any point, right up until the contracts have been exchanged!
If you're not in a chain, the best way to prevent this from happening is by moving fast. The cheapest solicitors aren't always the quickest, so you might want to consider paying a bit more in legal fees in order to lock in the deal.
Be patient!
One final first-time home buyer tip: be patient, buying a house is never a quick process. The seller often won't complete until they've secured where they're moving onto next. And that can take t.i.m.e.
There will be highs and lows ahead of you, but it'll all be worth it when you get the keys.
Good luck!
Other articles you may be interested in:
Moving house checklist for renters
End of tenancy cleaning tips: a checklist to a spotless home
Home insurance terms explained