Home insurance terms explained
Insurance glossary- a jargon buster to help you understand key insurance terms
Insurance can be confusing, especially if you're new to purchasing insurance. We're on a mission to shake up the insurance industry and by doing that we're taking down the jargon with us. The traditional insurance industry uses technical terms which often results in people buying policies without knowing all the details.
To help solve this we've made an ultimate insurance jargon buster to explain these technical terms and help you make a choice of what cover suits you.
What this article will cover:
Difference between contents, buildings and tenants liability insurance
Contents insurance excess
Legal cover
Average clause
Out of home cover
Accidental damage
Pet damage cover
Contents, buildings and tenants liability insurance
Contents insurance covers your owned possessions. From your clothes to your kitchenware, to your electrical appliances. This is the stuff you own which is not a structural part of the home. This type of insurance is ideal for renters or leaseholders. Read more about contents insurance in our ultimate contents only insurance guide here. Urban Jungle offers contents insurance from just £5 a month.
Buildings insurance, sometimes referred to as home insurance is for homeowners. This covers buildings and structural parts of the home. Buildings insurance can often come combined with contents insurance to allow everything to be on one policy.
Tenants liability insurance covers your landlords stuff as a renter. This policy is usually recommended by landlords or letting agents. Tenants liability can help protect your deposit if you accidentally damage your landlord's fixtures, fittings or furniture. Urban Jungle sells a stand-alone product from £55 per year or we include it in our contents insurance at no extra cost from £5 per month. You can read our tenants liability guide here.
Excess
What is home insurance excess?
No matter what sort of insurance you're after, an excess is likely to be included. An excess (sometimes called a deductible) is a specified amount which you pay towards a claim before the insurer will payout. Sometimes you will be allowed to choose how big it is, but depending on what is being covered, you may be required to pay a certain amount. For example, if you had an excess of £100 and made a claim for £500, the insurer would pay £400 and you would pay the £100. If you choose to have a higher excess, your insurance will be cheaper. There are two types of excess; compulsory and voluntary excess.
What is voluntary excess home insurance?
Voluntary excess means you can choose the amount you will have to pay to suit you– it's adaptable at the time of purchase. What you must bear in mind when setting your excess is that it will always be reflected in your premium. If you're wondering how much excess you should pay on home insurance, if you opt for £0 (no excess) then your premium will be higher. Whereas if you choose a high excess your premium will be cheaper.
It is also worth noting that you won't always be able to choose your excess, and any voluntary excess you go for may not cover everything included in your policy (see below).
What is compulsory excess?
A compulsory excess is set by the insurer and cannot be changed. This will usually apply to things like escape of water or accidental damage. These are two areas with much higher levels of risk – escape of water is one of the biggest reasons for claims, and accidental damage is almost impossible to control. As you might imagine, a compulsory excess is absolutely non-negotiable. Some policies also have a voluntary and compulsory excess. This means they are added together if you have a successful claim, for example, if it's £100 voluntary excess and £100 compulsory excess it would be £200 excess to pay.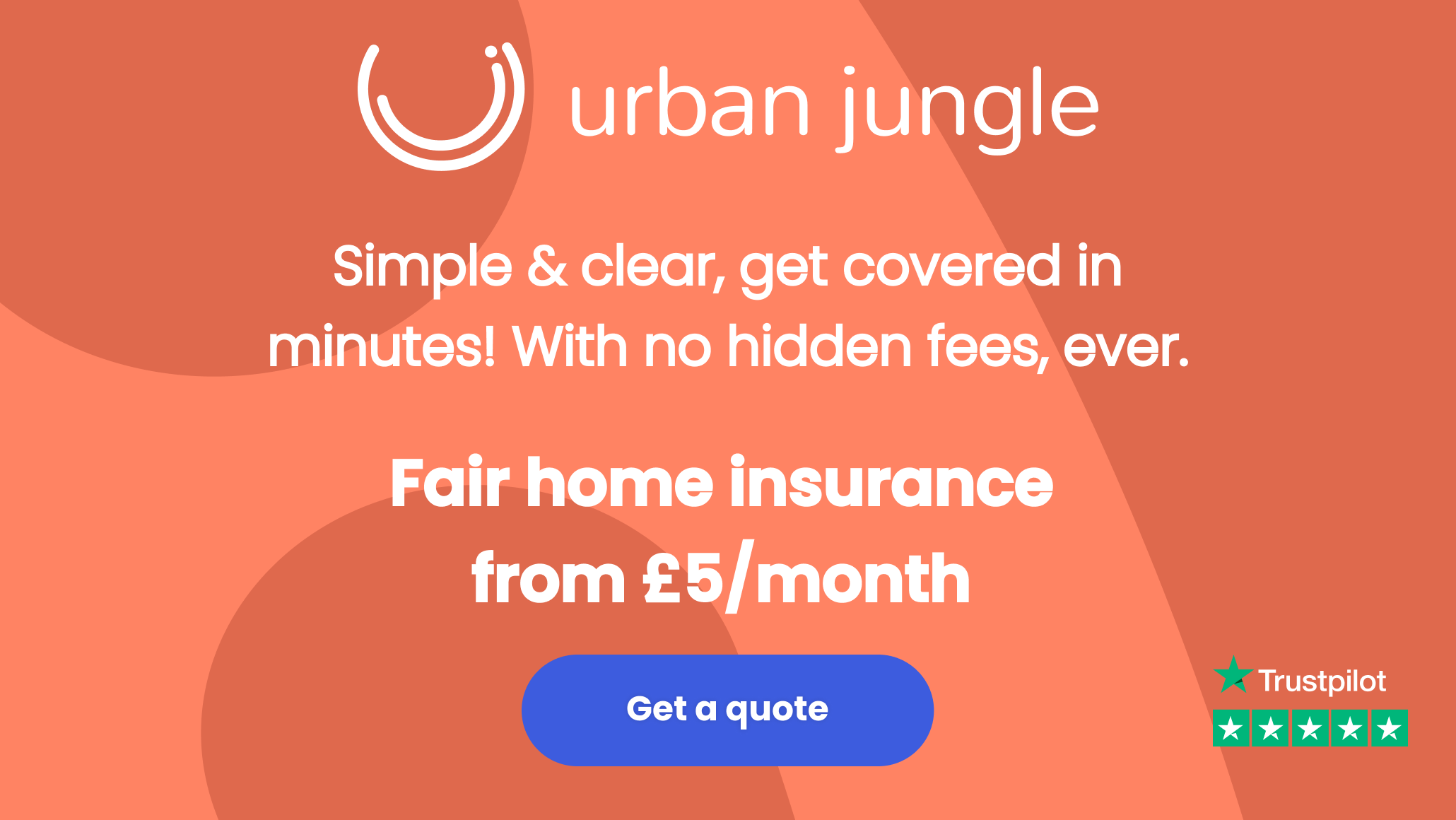 When do you pay excess on home insurance or contents insurance?
You would pay your excess in the event of a successful claim, this would be deducted from the claim settlement amount so the insurer will pay the leftover amount. You can normally expect your excess to be around £100, but this can vary a lot between insurers and insurance types. When you're dealing with compulsory excesses, this can get much higher.
Home insurance legal expenses cover
What does legal protection on home insurance cover?
Legal protection covers you for legal advice and representation if you get into a legal dispute with a company or individual. For example, this may be to do with employment or property. It also usually gives you access to a legal helpline.
Although you are able to buy legal expenses as a standalone insurance policy it can usually be added onto your home contents cover or car cover.
Is legal cover on home insurance worth it?
If in the unfortunate event you were involved in a dispute, the last thing you would want to worry about is the cost, which can be very expensive. For example, if you think about solicitor fees, court fees, the fee of any expert witnesses or any legal costs awarded it can add up to thousands of pounds. According to Gov UK the lowest hourly cost of a solicitor in the UK is £111 but can reach £409 depending on area and experience. These fees would only be a small factor in the larger cost of a dispute.
Do I need home insurance legal cover?
Like with any insurance, ultimately it's your choice whether to add it or not. It can be quite cheap to add onto your insurance and if something was to happen you'd be more financially stable. Urban Jungle gives you the option to add legal expenses cover onto your home contents insurance for just £1.75 per month. You can get a quote for contents insurance below.
Average clause
A common problem in insurance is being underinsured. This refers to when your insurance cover is less than the actual value at risk. Most people think if they choose a cover level that is too low, they will be covered up to the amount they have chosen, but really that is not the case.
If you don't have enough cover, even if the claim is for a small amount, the insurer can choose to reduce the payout.  If you have £20k worth of contents but only choose £10k cover, if you made a claim then the insurer might decide that you are only 50% covered. That would mean a successful £10k claim would only get a £5k payout. It's always good to check in on your insurance value from time to time to check it's still aligned with the value of your stuff.
We made a contents calculator to help you take each room into consideration.
Out of home cover
What is out of home cover?

Out of home cover or sometimes referred to as "away from home cover" is usually an optional add-on to your insurance. This covers personal items that you would typically take out of the home with you on a frequent basis.
This could mean items like your phone, bikes, laptops, jewellery and watches and many more. Most insurance companies have this as an add-on which usually covers against theft, accidental damage or accidental loss.
You may be asking yourself 'does renters insurance cover theft outside of the home?'. Renters insurance usually will have an option like other insurance to add this on.
What to look out for:
Out of home cover will sometimes have a max limit attached to it but it's usually quite high. For example, some insurers may say there is a max limit of a single item of £15,000. You should always check the insurance policy document before purchasing to make sure the cover suits your needs.
Other details to check is how you use your items outside. Many insurers will not cover your bike unless you lock it by securing both wheels and the frame to a permanent structure. For more information on cover for bikes check out our bicycle insurance comparison article here.
Accidental damage cover
What is accidental cover on home contents insurance?
Accidental damage refers to unexpected and unintended damage or breakage. This would have been caused by a single, sudden and one-off event which was unforeseeable. This type of cover is designed to cover those everyday accidents whether it be children knocking things over or spillages. Accidental damage will not usually cover pet-related damage or deliberate destruction.
Does all contents insurance cover accidental damage?
Accidental damage isn't always included as a standard. Most commonly it's an option to add to your policy. Mintel 2018 has reported that a third of claims are for accidental damage with it being the most popular thing to add onto a policy. Here at Urban Jungle, we know accidents happen so we include it in our Urban Jungle Contents only policy at no extra cost. When you get a quote for our Urban Jungle Buildings & Contents Policy, you can choose whether to add it on.
For more information on Accidental Damage see our blog here.
Pet damage cover
Does home insurance cover pets?
Many home and contents insurers will allow you to add-on pet damage cover. This will cover your stuff against accidental damage by your pets. Cover varies across all insurers and pet damage is usually separate from standard accidental damage. This is different from pet insurance for example the health of your pet, it is only to do with your contents and if they are damaged by your pet. It is also important to see if anything is excluded from pet damage, for example, many insurers exclude damage to soft furnishings.
Urban Jungle offer pet damage cover from only an extra £5 per month on our standard contents insurance policy.
We hope that's cleared some insurance jargon up! If you're now ready to learn about policies check out our contents insurance guide here and tenants liability guide here! Or get in touch if you have any questions here.
Urban Jungle is not a financial advisor and information in this article should not be taken as advice or recommendation.