What is Accidental Cover on home insurance?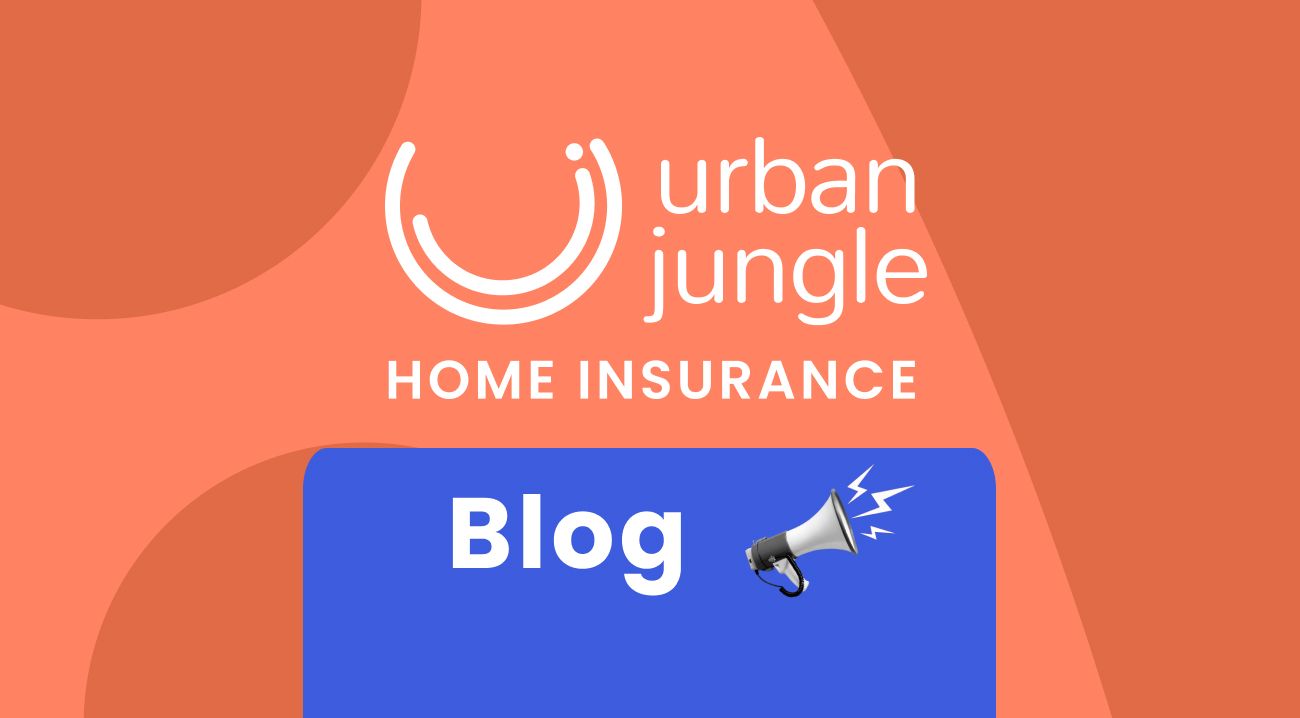 What does Accidental Damage cover?
Accidental damage refers to unexpected and unintended damage or breakage. This would have been caused by a single, sudden and one-off event that was unforeseeable.

For example, if you fell over and accidentally smashed your phone and it stops performing the task it was designed to do, this would commonly be considered as Accidental Damage.

Accidental Damage is usually an add on to insurance policies, so if you're particularly prone to accidents it may be worth considering. Global research company Mintel reports that a third of claims on home insurance are from Accidental Damage, with it being the most popular thing to add onto a policy. Luckily for you, here at Urban Jungle, we include Accidental Damage as standard with our Urban Jungle Contents only policy. Read more about our policy here.

Whether you're looking for home contents insurance (usually for renters or tenants and leaseholder) or you're looking for buildings insurance or buildings & contents insurance (homeowners) Accidental Damage will vary slightly. We've put together everything you should consider before purchasing Accidental Damage.
Accidental Damage contents insurance
Contents insurance is a policy usually bought by renters, students and leaseholders to cover stuff in and out of the home. A contents insurance policy will usually cover personal belongings like your phone, laptop, jewellery, bikes, TV and more.

Accidental Damage on a contents insurance policy will cover the cost of replacing your stuff when they get damaged by mistake. Read more on contents insurance here.
Accidental Damage buildings insurance
Buildings cover is a policy for people who own their home and covers the structural parts of your building. This means things like your roof, windows and walls of the property. Read more on what buildings insurance is here.
Buildings insurance is often combined with contents insurance to offer homeowners cover under one policy.
Accidental Damage on buildings insurance will cover unintentional damage caused to the structural part of the building itself. An example of this could be putting your foot through the ceiling whilst in the loft and damaging it.
Accidental Damage on a buildings and contents policy will cover unintentional damage to the structure of the buildings, and to your stuff.
Read more on buildings & contents insurance here.

How can you buy Accidental Damage?
You may be asking 'does all contents insurance cover Accidental Damage?' The quick answer is no. Not all insurance policies will include Accidental Damage and most commonly will have it as an optional add on so be sure to check.
Here at Urban Jungle, we know accidents happen so for our Urban Jungle contents only policy we include it at no extra cost. Here's how it works:
Give us a few details - Answer questions about your current setup. No unnecessary questions from us.
Customise your package - Create a policy to suit your needs, like adding Out of Home Cover. Never pay for cover you don't need.
Relax. You're covered. - You're all set! Need to make a change? Update your policy or cancel online for free 24/7.
Do I need Accidental Damage cover?
Like most insurance, what you choose to cover is up to you.
Things you may want to consider when deciding if Accidental Damage insurance is worth it:
Are you an accident prone person?
Do you often break expensive items by accident?
Would you have enough money to replace the item if it wasn't insured?
For most insurance policies adding Accidental Damage will make your premium more expensive so it's worth weighing up the benefits.
What's not covered under Accidental Damage?
With any insurance policy there will be exclusions and all claims are accessed on a case by case basis, learn more about claiming on insurance here.

The general exclusions for Accidental Damage include:
1.Wear and tear
This refers to gradual damage on an item that you would normally see over time. For example scratches on a phone. Wear and tear is a form of depreciation which occurs even when an item has the correct maintenance and care.

2.Wilful or deliberate acts
The key is in the name for Accidental Damage, this means exclusions will include deliberate acts. Do not damage your phone on purpose as you think the insurance will cover it- wilful acts will not be covered.
3. DIY
Some insurers will have certain exclusions around DIY around the home. Before taking out any home improvements be sure to check your policy document to see what would be covered. For example, if you're carrying out a complex plumbing repair but you are not a qualified plumber, it may be excluded.
Be sure to check the policy document to see all the exclusions as policies will vary.
Laptop Accidental Damage insurance
A very common question on this feature is around laptop Accidental Damage insurance. Many content insurance policies will consider your laptop as part of your contents.
An Accidental Damage claim for a laptop could be for example a split drink on a laptop while you're working. In April 2020 Urban Jungle saw a rise in claims on spilling tea and coffee over devices while working from home during lockdown.
Before taking a out a policy or including it as an add on you should consider your lifestyle:
How often do you use your own laptop?
Do you often have a drink nearby?
Do you have children who are often at home around your laptop?
Exclusions on Accidental Damage cover on home insurance
Like with any insurance policy you should familiarise yourself with the exclusions in the policy document, for example Accidental Damage cover will commonly exclude damage from mechanical or electrical faults or breakdown.
The most common exclusion includes:  
Deprecation
If you make a claim for Accidental Damage on a laptop most insurers will take depreciation into account. This means that if the item being claimed for cannot be fixed and cannot be replaced with an identical item of the same condition and same age, when looking at other options to replace the item the insurer will take the age and condition of the original item into account.
Let's break this down:
Your 2019 Macbook Air is damaged accidentally to the point it cannot be used and you make a claim
The usual claim process takes place and the insurer has approved your claim
The insurer cannot repair the item so consider a replacement
The insurer cannot find a suitable 2019 Macbook Air of the same condition to replace it with
They may replace it with a different model or age, with a specification close to the original item, or settle the claim by paying you the equivalent value, taking into account the age and condition of the original item
Many insurers will check that the customer is comfortable with the resolution.
If you want to know more about home insurance claims click here.

We hope that clears up any confusion around Accidental Damage!

Ready to get  Accidental Damage cover as standard at no extra cost? Get a quote head here.

You might be interested in:
How much does contents insurance cost?
Contents insurance comparison: our ultimate guide
Home insurance terms explained
If you want to learn more about Urban Jungles's policies:
Read more about our Contents insurance policy here.
Read more about our Buildings and Contents insurance policy here.
Read more about Tenants Liability insurance here.
Urban Jungle is not a financial advisor and information in this article should not be taken as advice or recommendation.