Claiming on contents insurance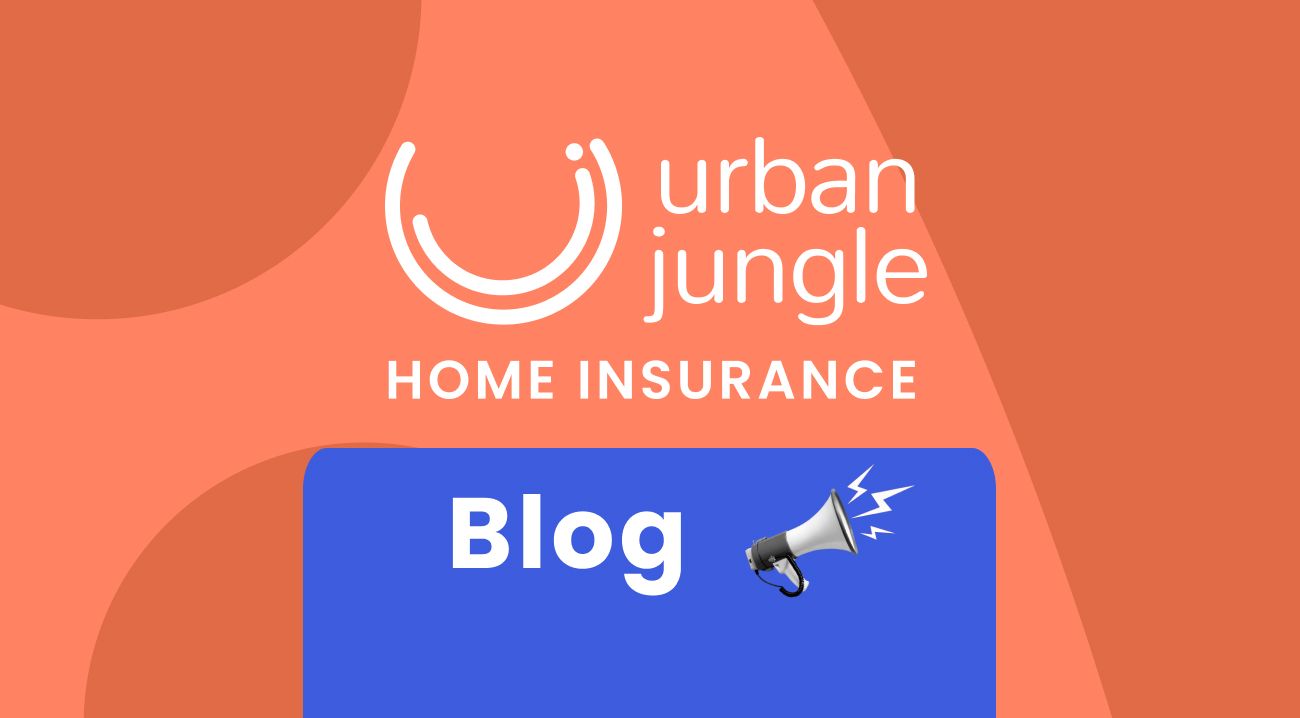 We know insurance is confusing and we're here to change it.

If the worst was to happen, you want to know that your insurance has got your back.

Claiming on contents insurance is more unknown than for example car insurance. So, we've put together some pointers on what you need to know when taking out an insurance policy or wanting to make a claim.

1.Understand what's covered in your policy

When you purchase a policy it's really important you understand everything that is covered, and everything that's not covered.

When you are getting a quote the insurer should provide you with an example policy document. It can be quite a lengthy, and with a lot of traditional insurers, it can include lots of insurance jargon. Luckily for you, we've put together a jargon buster which you can access here. We have also put a lot of hard work into making our policy documents as simple as possible.

Get familiar with the policy document and decide whether it meets your needs.

Some things won't be covered, for example, it's very rare for an insurer to cover fresh food from a freezer. Mechanical breakdown is also rarely covered, although all insurers will have their own terms.

2. Underinsurance

While £10k, £20k or £40k may seem like a lot of money, this should be the sum of everything you want to insure. You'll want to make sure that you have correctly added up all your contents so you're not underinsured.

'Underinsured' refers to when your insurance cover is less than the actual value at risk. Most people think if they choose a cover level that is too low, they will be covered up to the amount they have chosen, but that is not the case.

If you don't have enough cover, even if the claim is for a small amount, the insurer can choose to reduce the payout.

If you have £20k worth of contents but only choose £10k cover, if you made a claim then the insurer might decide that you are only 50% covered. That would mean a successful £10k claim would only get a £5k payout. It's always good to check in on your insurance value from time to time to check it's still enough to cover the value of your stuff.

Use our helpful contents calculator here to make working out the exact value of your contents easier.
Check out our guide as to what can invalidate home insurance here.

3. Don't forget about your excess

Excess in insurance is a defined amount you are willing to pay towards any claim you make. This is sometimes referred to as 'deductible'.

There are two types of excess:

Compulsory excess- is determined by your insurance and will be a fixed amount you must pay towards the claim. This is most commonly towards claims for damage due to the escape of water.

Voluntary excess- is optional excess which you can choose how much you would like to pay towards a claim when you purchase your insurance policy. This will usually vary between £0- £1000. It will affect the price of your policy. For example, if you choose an £0 excess this will be far more expensive than a £1000 excess.

You can read more about excess here.

See our example on how excess works:

| Reason for claiming | Your house is burgled | You break your headphones worth £100 |
| --- | --- | --- |
| Cost to you | £1000 to replace all your stolen items | To buy new headphones £100 |
| Insurer pays | £900 (£1000- £100 excess) | £50- (£100 - £50 excess) |
| You get back | £900 | £50 |
Worth claiming?
If your house is burgles the insurer pays a large share to get you back on your feet.
If your headphones break, the £50 could pay off in the short term but losing your no claims discount could cost you more in the end.
4. What is depreciation on contents insurance?

Depreciation refers to the difference between the item's first bought value and it's replacement value. For example, you bought your laptop for £1000, after three years it's probably not worth the same value as when you bought it new.

The depreciation looks into the age, condition and usage of an item- the more it's used the less monetary value it has.

Depreciation is not straightforward as it depends on each product. Some items will have a depreciation while others won't. This is because a phone or a laptop will lose value quicker than a hard piece of furniture.

It's important to understand depreciation and where it applies. If you're looking to make a claim it's worth considering claiming on something that now has a low value.

5. No claims bonus

A no-claims bonus (NCB) also referred to as no- claims discount, is most commonly known in car insurance but applies to contents and home insurance.

A no-claims bonus is the number of years you haven't made a claim on your insurance. If you have not made a claim for a certain number of years, it's likely the insurer will give you a discount on your premium.

The number of years of discount you will get depends on insurer, but is usually between 1 and 5 years. The discounts can give quite a big saving compared to an average policy so it's something to protect.

Obviously, your insurance is there for a reason but it may make you think twice if you're looking to make a small claim. For example, a £50-£100 claim will result in your losing your bonus and policy cost will rise and in some cases you may not be eligible for that policy anymore.

It's also important to note that even if you start making a claim and want to withdraw the claim, you may still lose your bonus. It's worth considering before taking any action.

You can read more on what can affect the cost of insurance here.

6. Evidence

Before you throw out all those receipts and boxes, take a moment to check with your insurer what kind of proof of purchase you will need to make a claim.

Most insurance providers will require some sort of proof of purchase to make a claim on insurance. This is to prove the ownership, age and value of the item.

But what counts as proof of purchase?
A receipt is the most important and valuable way to prove you purchased it. Although this may not always be possible, for example if the item is a gift or simply didn't keep the receipt. Other ways insurers may ask you to provide evidence is invoices, bank or credit card statements, instruction booklets and photographs. This can vary depending on the insurer but a receipt is the most important and valuable way to prove you purchased it

In general, the more evidence you can provide the smoother the claims process may be.
We hope this article has cleared up some questions. The best way to check your claims process is with your insurer and it's usually outlined in your policy document.
Read more on insurance:
Contents insurance- everything you need to know.
All you need to know about engagement ring insurance uk
We're Urban Jungle, here to change the outdated unfair habits of the insurance industry. We offer fair, clear and simple insurance for young people. Check out our insurance product guides below or get a quote here!
Contents Insurance - renters and students
Buildings and Contents Insurance - homeowners
Tenants Liability Insurance - renters
Urban Jungle is not a financial advisor and information in this article should not be taken as advice or recommendation.