What is Tenants Liability Insurance?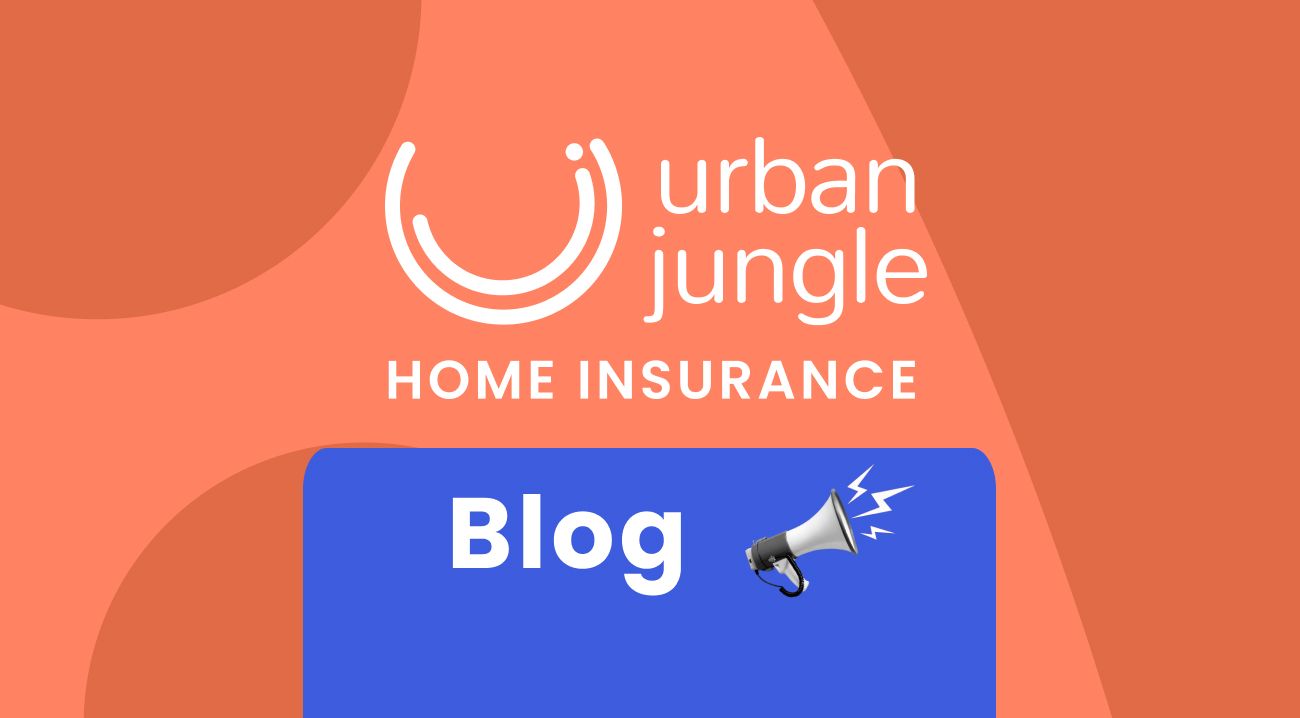 What is tenants liability insurance, you say?! Those words that either your landlord or estate agent has recommended you to get before moving into your new rented home. Self-confessed insurance enthusiasts that we are, we thought that we'd give you guys the lowdown on this lesser-known insurance plan.
Urban Jungle Contents Insurance includes Tenants Liability Insurance.
What is a tenant?
Let's start from scratch and define tenant. A tenant is a person who occupies land or property rented from a landlord. Most commonly a tenant is called a renter (as opposed to a homeowner).
What is tenants liability insurance?
Tenants liability insurance, also known as tenants liability cover or tenancy liability insurance is usually advised by landlords or agencies and can cover your landlord's stuff if:
Accidentally damage your landlord's fixtures or fittings
Accidentally damage any of your landlord's furniture
This can range from things like spilt wine on a sofa or carpet, to a TV that's been knocked over causing the screen to crack, to a bottle dropped onto a glass hob causing damage.
Most policies won't cover you for your liability in causing fire, theft or flood damage, or any damage to the building (that would be covered by the landlord's buildings insurance). No policy will ever cover you for wear and tear, or any damage caused deliberately or through negligence.
While Urban Jungle sells a standalone tenants liability cover, we also include it in our standard contents insurance at no extra cost. This means your personal stuff is also covered from just £5/per month.
Check out our guide on accidental damage cover here.
How is tenants liability cover different from my security deposit?
Tenant liability insurance (TLI) is not a replacement for your security deposit. The cover is designed to reduce the risk that you will lose your deposit. It pays out for some of the most common reasons a landlord might keep your money at the end of your tenancy. It's worth noting that you shouldn't leave it until you move out to make a claim. Most insurance providers give a maximum of 30 days after the incident for you to make one. It also won't protect your deposit if you haven't paid all your rent or utility bills or don't leave the place sufficiently clean.
Check out our guide on security deposits here.
What are the different ways to buy cover?
There are two main ways to buy tenants contents insurance to cover landlords fixtures fittings; a standalone tenants liability cover, or as part of a home contents insurance policy.
Tenants insurance vs contents insurance:
With contents insurance: This type of insurance can sometimes be referred as 'tenants insurance', 'tenants contents insurance' or just 'contents insurance'. It's usually better value to buy a home contents insurance policy, with tenants liability cover included. It doesn't tend to be much more expensive, and often gives a higher level of cover. Of course, you also get cover for all of your own property. With Urban Jungle, it's included as standard in our contents insurance policies for no extra cost, all this starts from £5/month.
The standalone cover is usually better for people who don't have many personal possessions or are being advised to buy it by their landlord or letting agent. Our tenant's liability insurance policy gets you £5k cover for just £55 per year.
Is tenant liability insurance mandatory in the UK?
The answer is no. Landlords and agencies can no longer demand you purchase tenants liability cover. While this is currently the case in the UK, agencies and landlords may advise you to purchase it to cover your new rental home for accidental damages but it is not mandatory. With this in mind, there are still many reasons to purchase as outlined above. We also recommend searching about and finding a policy which suits you and your rental home best. For advice on your tenancy agreements, the Citizens' Advice Bureaus can be a great resource.  
How do different insurance providers differ when it comes to tenants liability insurance in the UK?
Many home contents policies include tenants liability, but not all, so it's worth checking your provider's policy wording in the policy documents. There are hundreds of providers of home contents insurance, so we won't go into them all here.
Most of the providers of the standalone cover are specialists, so there are no real household names. For checking insurance providers, it's always important to see if they're regulated by the FCA, so as long as you are careful to read the product information and terms on their site, you can buy with confidence.
When comparing tenants liability insurance, the cover mostly differs on:
Level of cover offered; between £5,000 and £10,000
Whether cover is just accidental damage or includes fire, theft and flood
The price; ranging from £55 to £120
Whether the policy covers the landlord's furniture, or just the fixtures and fittings
Whether the insurer pays the money to the policyholder (i.e. you), or direct to the landlord
What does tenants liability insurance typically cost?
In case you didn't realise, we love a bit of data. We did some research for you to compare the cost of insurance providers offering tenants liability insurance.
As you can see, prices tend to fluctuate between £40-£120. The providers compared are Urban Jungle, Rentguard, Homelet, Rent4sure, and Mudhut.
| Provider | Cover level | Excess | Annual cost |
| --- | --- | --- | --- |
| Urban Jungle | £5,000 | £100 | £55 |
| Rent Guard | £10,000 | £100 | £119 |
| Homelet | £10,000 | £100 | £102 |
| Rent4sure | £10,000 | £100 | £79 |
| Mudhut | £5,000 | £100 | £60 (6 months) or £120 |
Research true as and conducted in June 2020.
With Urban Jungle, tenants liability cover is included as standard in our contents insurance policies for no extra cost, all this starts from £5/month.
Get standalone Tenants Liability cover from £55 per year:
I'm a landlord, should I be thinking about tenants liability insurance?
If you're worried about your tenants damaging your things beyond the value of the deposit then it's definitely worth considering it. However, many tenants liability insurance packages are more expensive than they strictly need to be, and renters can be put off – especially in places like London where deposits can be many months' rent. As a landlord, be wary of agents which will recommend your tenants to get tenants liability cover from particular insurance providers, as this could lead to decreased interest in your property and won't be much help to you in the long-term. How relevant tenants liability insurance is will rely largely on the tenants you have, so that's worth bearing in mind, too.
Check out our guide to home insurance vs landlord insurance here.
To get a Landlord Insurance quote from Urban Jungle head here.
Got any questions?
We know insurance can be a bit confusing, and we love talking about it, so if you have any questions, please contact us.
Decided tenants liability insurance is the way to go for you? Check out our policy which gets you £5k cover for just £55 per year.
Or alternatively, you get tenants liability included with our contents insurance, which you can get a quote for here.
Read more about our Contents insurance policy here.
Read more about our Buildings and Contents insurance policy here.
Other articles you might be interested in:
Shared property contents insurance- all you need to know
Does paying rent help boost your credit score?
What is a rent guarantor & who can be one?
Urban Jungle is not a financial advisor and information in this article should not be taken as advice or recommendation.