A guide to average rent prices in the UK: 2023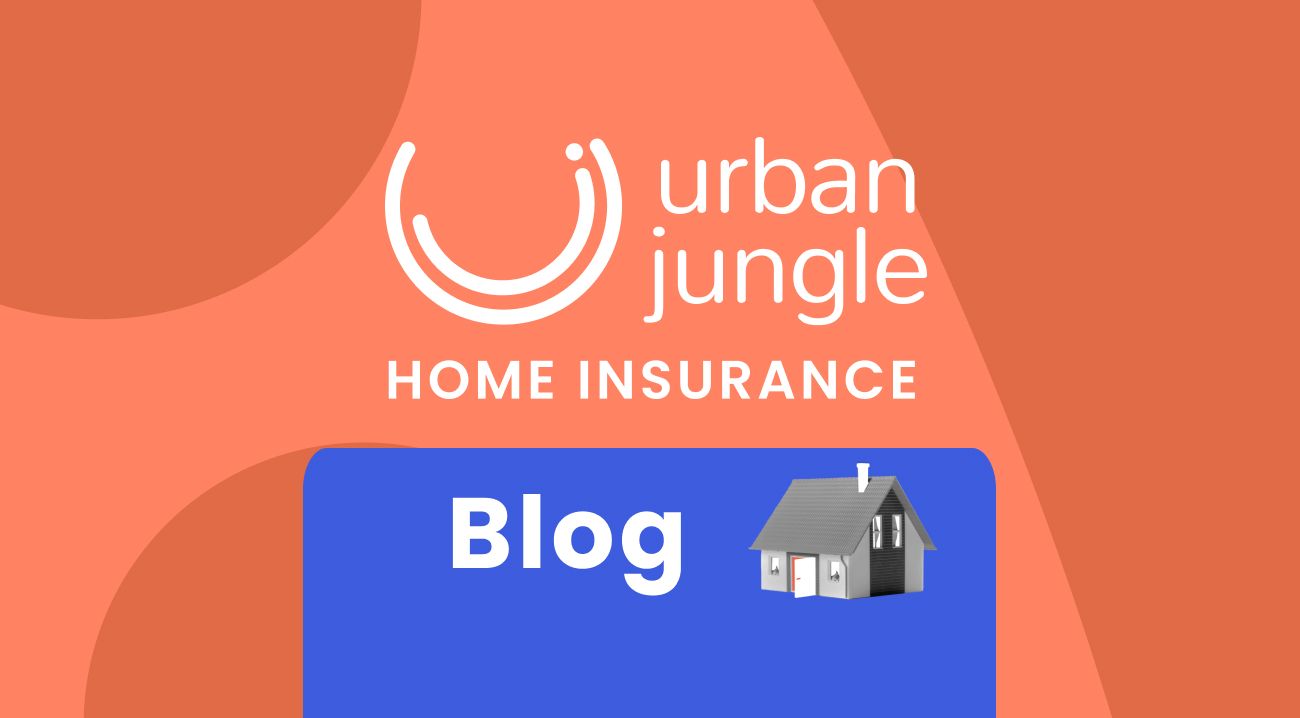 If you're one of the many millions renting a house in the UK, you'll already know that average private rent prices have increased in recent months. But how much does it cost where you live and where is it cheapest?
Here at Urban Jungle, we've looked at 50 of the UK's top University cities and towns, where students, graduates and young professionals are more likely to be based. We've pulled together the average rent costs for each of those cities, including the average for a room, house and flat so that you can see the difference.
Average rent in the UK in 2023
According to Rightmove, the national average asking rent for all property types in the first quarter of 2023, excluding Greater London is £1,190pm. When looking just at Greater London, that more than doubles to a whopping £2,501pm.
Research taken at the start of May for current averages at that time, showed the average of Greater London as an eye watering £4,634.
The most expensive and cheapest places to rent in the UK
Out of the 50 UK cities and towns we looked at, the most expensive city to rent in was (of course) London, with the average rent being £4,634pm. But in terms of flats, it was actually St Andrews in Scotland that took the top spot at £5,040pm. The most expensive rooms to rent on average were, perhaps, surprisingly, Newcastle Upon Tyne.
The 10 most expensive cities and towns in the UK
London - £4,635
Edinburgh - £2,620
Oxford - £2,577
Cambridge - £2,492
Surrey - £2,394
Hertfordshire - £2,158
St Andrews - £1,995
Exeter - £1,868
Bath - £1,856
Reading - £1,812
The 10 cheapest UK cities and towns to rent in
Sunderland - £706
Hull - £748
Loughborough - £759
Aberystwyth - £828
Sheffield - £854
Liverpool - £892
Huddersfield - £948
Plymouth - £957
Belfast - £1,020
Lancaster - £1,153
The data shows that for the most part, the north of the country is cheaper than the south. But with landlords paying increased costs through inflation and losing reliefs and benefits they previously had, they're often passing those extra costs onto the tenant through increased  rent prices.
When will rent prices go down?
According to Zoopla, although the availability of homes for rent will improve slowly in 2023, the gap between low supply and rising demand is not helping the cost of living for renters, so things might not improve as rapidly as many would like this year. Ian Wood, Managing Director of Ian Wood Real Estate believes that the sales market is going to remain steady with an increase in activity towards the end of the year. This, he says, will be when rates start to drop and new mortgage products, such as the 100% mortgage recently announced by Skipton, get released.
Ian goes on to explain, "The rental market is going to continue to be more and more challenging for tenants with prices still on the increase due to a serious ongoing supply issue. The lack of new landlords joining the market and many in fact leaving the market will only add fuel to the fire."
Average rent increase in 2023
In the first quarter of 2023, average rent prices excluding Greater London, rose 9.4% from the previous year, and the gap between available properties and number of tenants is still high. In fact, it's 48% higher than in 2019.
Can my landlord increase my rent?
If you're already renting and worried about increases during your tenancy, double check your tenancy agreement. Your landlord can increase your rent but there are rules around it, based on what type of tenancy you have and when and how they increase, which we talk more about in this article.
Are UK rental prices affordable?
The Big Issue reports around 4.4 million households in England use the private rented sector, another 340,000 in Scotland and just over 200,000 in Wales. For many, because of high interest rates it's hard to get a mortgage. The Bank of England's latest Credit Conditions Survey shows that mortgage lenders are expected to reduce the supply of home loans in the second quarter of 2023. This means it's likely to get even harder to secure a mortgage and so renting becomes the only option for many.

Whether or not UK rental prices are affordable depends on where you rent and how much you earn. The Graduate Outcomes report by HESA (Higher Education Statistics Agency) says that the current average graduate salary is just over £24,000, which means that on our list of 50 UK cities and towns, only two would be classed as affordable when using a rent calculator.

Even the cheapest average of renting a room in Hull at £430pm would mean using more than half your salary as a graduate. Many graduates start on a salary as low as £16,000, which would make that £430 an unsustainable 81% of your wage each month.
1 in 5 people living in relative poverty
There are many people whose income is less than £16,000 too, including low-income, students and part-time earners. In fact, the Department for Work and Pensions data shows that 1 in 6 people were living in relative poverty in 21/22, before housing costs, which means they had income below 60% of the median in that year. When you take housing costs into account, this rose to just over 1 in 5. That's 14.4 million people across the UK.
Should I rent or buy?
Your home is one of the biggest and most important decisions you'll make in life, and one of the most expensive too. If you're able to choose either and you need help to weigh up your options, check out our guide that looks at the advantages and disadvantages to both renting and buying.
How much can I afford to rent?
You can use a UK rent affordability calculator to input your income and see how much you can afford to pay in rent, but this is a generalisation and doesn't account for any other outgoings and financial commitments you may have.  

To learn more, read our guide on working out your rental possibilities.
A few final tips
If you're new to renting, don't worry, we're here to make things as stress-free as possible for you and there are a few things you can do help find your ideal home.

Check rental property sites regularly to find out what you can expect for your budget as well as the range of rental prices, as these will change over time. We've put together a list of the best websites to use to find a rental property, which is a great starting point.
Get familiar with your rights as a tenant so that if you do have any issues, you'll know exactly where you stand from a legal standpoint.
Ian at Ian Wood Real Estate advises getting to know the estate agents in your area. "Give them all the information they require and make sure you make a good impression. One great idea is to write a little paragraph about yourself and share this with the landlord. This helps paint a great picture of who you are and why they should rent to you. Most tenants won't be doing this so it makes you stand out and as the rental market is in very high demand everything you do and don't do is going to determine if you get the property."
Urban Jungle is not a financial advisor and information in this article should not be taken as advice or recommendation.