Your rights as a renter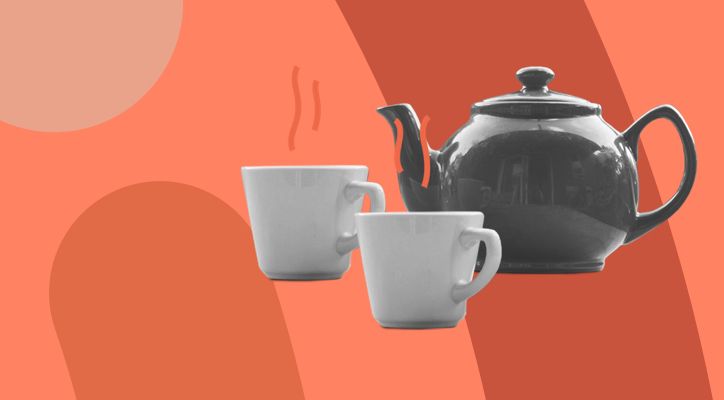 The London housing situation can be challenging to navigate. To help you, we have put together this short guide outlining all of your rights as a renter.
Guest post by Tom from Ideal Flatmate
So you may be questioning, what are my rights as a tenant? Your landlord's legal obligations or duties can vary depending on your tenancy type, but certain general rules are always the same. Besides, most private tenants will be assured shorthold tenants: all tenancies that started from 28 February 1997 will automatically be assured shorthold tenancies — ASTs — even if there is no written tenancy agreement. (If you're unsure, check out Shelter for more information on the different types of tenancies and a tenancy checker to determine yours).
Sections in this article:
Your basic rights
Your landlord's health, safety and repair obligations
Your duties in return
Rent increases
Deposits
Evictions
1. Your basic rights
In plain and simple terms, as a renter, you have the right to:
Inhabit a safe property in a fit state of repair
Know who your landlord is
Dispute excessively high rent charges
Live undisturbed in the property
Be protected from unjust eviction or unfair fees
Acquire a written agreement if it's a fixed-term tenancy of more than three years
Receive three essential documents: an Energy Performance Certificate (EPC) for the property, outlining the property's energy use and typical energy costs; a gas safety certificate (if your home has gas appliances); the latest version of the government guide, How to Rent. Your landlord must give you these.
Retrieve your deposit when the tenancy ends, and — if you rent your home on an assured shorthold tenancy that started after 6 April 2007 — have your deposit protected by a Government-authorised Tenancy Deposit Protection scheme (TDPs).
These rights apply regardless of whether or not there is a written tenancy agreement, though having one of these is advised. A tenancy agreement is a contract between you and your landlord outlining details like how much rent is to be paid and when, the start and end dates of the tenancy, tenant/landlord obligations etc. Citizens Advice offers a guide to tenancy agreements, and Gov.uk can assist you in seeking legal advice before you sign anything you're unsure of.
If you're uncertain of who your landlord is, contact the person or company you pay your rent to. Your landlord can be fined if they fail to provide you with this information within 21 days.
2. Health, safety and repair obligations
One of the benefits of renting is that when the boiler packs up, you don't have to sell your mother to replace it. As a renter, your landlord must ensure that any water, gas and electricity equipment is working smoothly and safely at all times (read more about specific safety standards here); they are also responsible for repairs to the exterior and structure of a property, including any problems with the roof, chimneys, walls, guttering and drains. All furniture they provide must also meet safety standards.
Landlords must have a gas safety check carried out annually by a Gas Safe registered engineer, and it is imperative that a smoke alarm is installed on each floor of your home along with carbon monoxide detectors in any room with a coal fire or wood-burning stove.
A full low-down on a landlord's safety responsibilities can be found here; repair obligations. Said low-downs include information on what to do if you feel your landlord is not complying with regulations.
It is your duty to allow your landlord access to the property for safety inspection and the carrying out of repairs; they must give you at least 24 hours notice and –unless it's an emergency — come at a reasonable time.
If your assured shorthold tenancy started or was renewed after 1 October 2015, you have some legal protection against revenge eviction if you complain about repairs.
For more info on damp and mould in rented homes here.
Houses in multiple occupation (HMO)
What is a HMO?
If at least three people live in a property and they share the facilities, the property is deemed an HMO. This means the landlord will have extra legal responsibilities in order to reduce the risk of fire and ensure that people living in shared houses or flats have adequate facilities between them.
Shelter can tell you more about HMOs and a landlord's extra legal responsibilities in such a case. If you feel there are hazards in your HMO, contact your local council to report it; they are responsible for enforcing standards, and can take action to resolve the issue.
3. Your duties in return
It takes two to tango, my friend, and it's is your responsibility to:
Look after the place, and do everything you can to keep the facilities in working order
Fix or cover the cost of any damage you — or anyone you had round — might've caused
Continue to pay your rent on time, regardless of any repairs that might need to be done, as well as any other charges you're responsible for (bills, Council Tax etc.)
If you don't meet your responsibilities, you're landlord is within their rights to take legal action to evict you.
4. Rent increases and disputes
Terms of rent review should be set out in your tenancy agreement, but generally, the following is true: for periodic tenancies — i.e. tenancies rolling on a week-by-week or month-by-month contract — it's unlikely that a landlord will be able to increase your rent more than once a year without your consent. When they do, you must be given at least one month's notice.
In the case of a fixed-term tenancy — i.e. one that runs for a set period — the rent can only ever be increased within that set period if the tenant gives their approval. Without it, the landlord must wait until the fixed term ends before they can review the rent.
In any case, your landlord must always get your permission if they are to increase the rent by more than previously agreed. If you do agree to a rent increase, ensure you get a written record of it signed by both parties.
And while we're on the topic of rent: the idea of 'fair, realistically-priced rent' in London may fast be becoming a myth, but do make sure the mountains of cash you're handing over are at least similar, size-wise, to the mountains of cash other renters are handing over for comparable properties in the area. Research average rent prices around you and see our guide to negotiating your rent if you think you're being given a bad deal.
Check out our guide to how much a landlord can increase your rent by here.
5. Deposits
In case you damage the property, or leave before your lease is up and fail to pay what you owe, most landlords will require that you pay a tenancy deposit before you move in.
If you have an assured shorthold tenancy (which again, most people do), then as a matter of law your deposit must be protected in a government-registered tenancy deposit protection scheme.
Once you've handed over your deposit, your landlord has 30 days to ensure it is protected and to provide you with information about which scheme they've used. To read more about individual scheme providers, and any exceptions to this law (if you are a lodger, for example, your landlord isn't obliged), head to the Shelter website.
If you're unsure, simply ask your landlord if they've protected your deposit, and with which scheme. If a letting agent is dealing with matters of deposits on your landlord's behalf, ask them.
6. Evictions
If your landlord wants to evict you, there is a strict process they are obliged to follow. Rules vary depending on the type of tenancy you hold (again, head to Shelter to determine which kind you have), but if the right rules aren't followed, then your landlord could be guilty of illegal eviction or harassment.
Assured Short-hold Tenancies (rolling contract)
If your tenancy is rolling on a week-by-week or month-by-month contract, your landlord doesn't necessarily need a reason to evict you. But they will need to give you 'notice to quit'; the terms and ways of doing this will depend on the details of your tenancy agreement. Generally, it will need to be a written notice at least two months in advance of the date they want you to leave.
For your landlord to provide valid 'notice to quit', you have to have been in the property for at least six months and your deposit needs to have been protected according to the rules laid out above.
For tenancies that started after 30th September 2015, your landlord can't evict you if a complaint you've made to the council about the property's conditions has caused the council to serve a notice to the landlord.
Further, if your tenancy started after the above date, your landlord can't evict you if they never gave you the three documents we mentioned in the first part of this article: an Energy Performance Certificate (EPC), a gas safety certificate and the latest version of the government guide, How to Rent.
If they haven't protected your deposit and/or they did not provide you with these three documents, but they want to evict you, they have to use the form 'Notice seeking possession of a property let on an Assured Shorthold Tenancy (Form 6a)'.
Assured Shorthold Tenancies (fixed-term contracts)
Your landlord can only ask you to leave within your fixed-term period if they have a reason or 'grounds' for wanting possession that's in the Housing Act 1988. This applies, for example, if you're falling behind on your rent payments, if your landlord needs to move back into the place or you've been conducting illegal activity from the property.
The notice they're obliged to give you depends on the grounds on which they want to evict you.
For information on eviction procedures with other types of tenancy (for example, if your tenancy started before 27 February 1997, you might have an assured or a regulated tenancy), Shelter can help you. Find more information about assured tenancies here; regulated tenancies here.
Visit Gov.uk for more information on what happens if you fail to vacate the property after being provided with valid 'notice to quit' by your landlord.
At Ideal Flatmate, we have created a platform for Landlords and Renters to find the perfect flatmates, thanks to a matchmaking algorithm based on lifestyle differences/similarities.
We care deeply about our users and want to help them find people they can get along with perfectly. So when you happen to be looking for a new place to live or looking for an ideal flatmate, you can list your rooms with us here in just a few seconds!
Other articles you may be interested in:
What is a rent guarantor & who can be one?
How to ask for a rent deduction due to disrepair
We're Urban Jungle, here to change the outdated unfair habits of the insurance industry. We offer fair, clear and simple insurance for young people. Check out our insurance product guides below or get a quote here!
Contents Insurance - renters and students
Buildings and Contents Insurance - homeowners
Tenants Liability Insurance - renters