Shared property contents insurance - all you need to know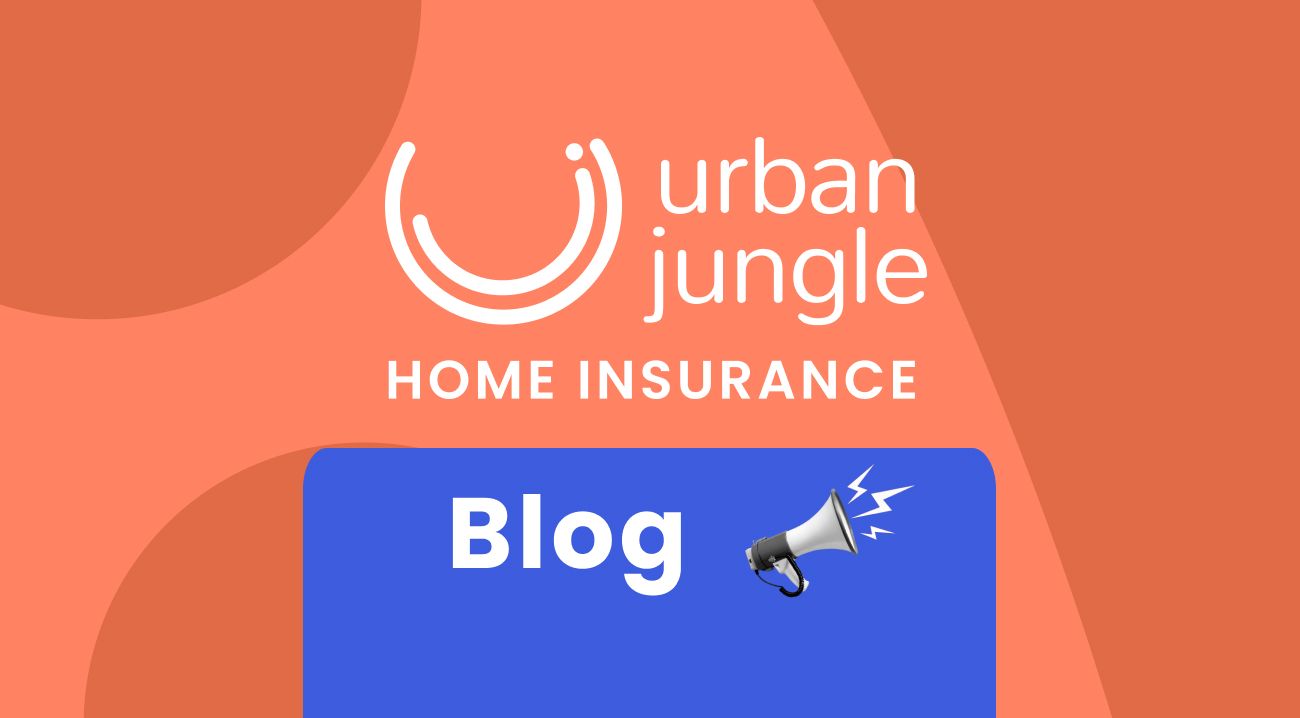 Shared house contents insurance
So you're probably asking yourself why we've written a guide to shared property contents insurance – surely it's the same as normal contents insurance? Well, we've got news for you – if you're living in shared accommodation or a shared flat, the chances are that you'll struggle to find contents insurance with most insurers. Pretty crazy, right?!

Can I just get normal contents insurance anyway?
Although we admire your nerve, you can't do that, and we don't recommend you try. You didn't hear it from us, but the insurance industry can be pretty biased, which is why it's so hard to get contents insurance for tenants in a shared house.

From most insurers' perspective, the higher the number of people insured, the higher the risk – especially if they don't have access to everyone's claims history. Most insurers think if you live with friends then there will be a lot more people coming and going through your home, and those people could easily break or steal something.

The perceived 'risk' for a lot of insurers increases exponentially when more people live together, as:

It's more likely that someone will forget to lock the door or windows when they're last out
The total value of items insured will be very high
It's more likely for your flatmates or their friends to steal from you
It's more likely for there to be parties or gatherings where things get damaged or stolen

This is the way that traditional insurers have historically considered flat-sharers, not us. We don't agree with these 'risks' and we think it's unfair that you have to pay more because of them. Just because you're living with friends, it doesn't mean you're not house-proud or responsible, which is why we're not treating you that way!

Decided shared house contents insurance is the way to go for you? Get a quote now!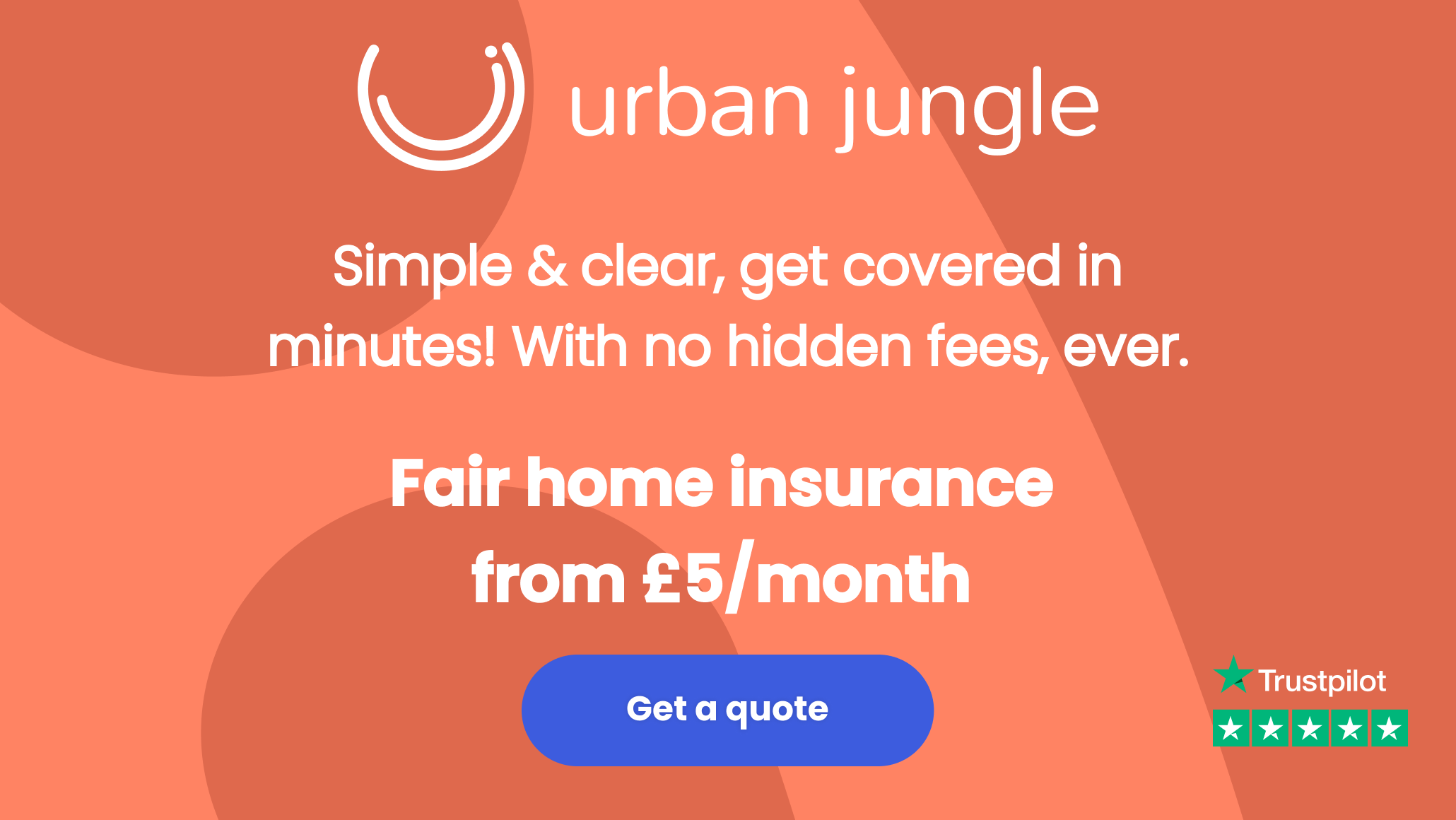 What's the best contents insurance for a shared house?

Right so we've established what shared property contents insurance is so what is the best contents insurance for shared renters? The shared contents insurance market is, regrettably, very limited. Not many people offer it, so 'shopping around' won't take you very long. Fear not though, we went around the main providers and got the basic info for you to check out.

Your insurance policy's price will vary depending on a number of things, such as your age, location, how big your home is, and any add-ons you include so we haven't included this in the table.

We've included things which can really affect your buying experience in this table, such as how many questions are asked and Trustpilot review rating.
| Provider | Number of questions before seeing a quote | Max cover level | Excess | Specialism | Trustpilot review rating |
| --- | --- | --- | --- | --- | --- |
| Urban Jungle | 4 | £40,000 | From £0 | All renters | 4.8/5 |
| Home Protect | 55 | £500,000 online | £100 for contents | Complex home insurance circumstances | 4.2/5 |
| HomeLet | 20 | £50,000 online | £100 for contents | Letting agents, tenants and landlords | 3.1/5 |
| Endsleigh | At least 65 | £50,000 online | From £0 | Students | 4.3/ 5 |
| Let Alliance | 10 | £50,000 | From £0 | Private rental sector | 4.9/5 |
Data from July 2020
Some insurers may require you to replace your front door lock with British Standard regulations and could give you a higher compulsory excess. Luckily for you, Urban Jungle isn't into that kinda thing, so your shared contents policy won't have any conditions.
Things to look out for when buying shared contents insurance:
Does it include accidental damage? Accidental damage refers to unexpected and unintended damage or breakage. Read more about what it is here. We know accidents happen- that's life! We include accidental damage Urban Jungle Contents only policy as standard.
Do you need a lock on your door for shared property insurance? A lot of insurance providers will ask you to have a lock on your door to cover your possessions. We know sometimes this is just not possible so Urban Jungle does not require you to have a lock on your individual room if you live in a shared flat or house but cover will not apply to theft if there are no signs of forcible entry.
Is there any extra cover you need? A lot of insurance companies will have core cover and then you'll be able to add on extras to save you paying for cover you don't need. These could include accidental damage, out of home cover, shared hallways cover and many more.
How can I make my place less risky?

Good question! Staying risk-free is important, whether you have insurance or not. It can seem a little more challenging when you're sharing with other people, but if you follow these tips then it's not that tricky!

If you're worried about being robbed, then it's a good idea to have good locks on your exterior doors, including ones which can only be operated from inside such as a chain or latch. Getting into the habit of always locking the door behind you if you're the last one out will help put your mind at rest, too. If you want to be extra careful, then ask your landlord about putting key-operated locks on your door to your room, or one that you can lock from the inside.

If you're moving in with people you don't know, or are looking for a new housemate, then do your best to choose people who seem trustworthy or responsible (forgetting to close a window can be just as risky as a housemate you don't know!)

To prevent some of the more common accidents from happening, remembering to lock or close all the doors and windows if you leave the house or room could come in handy. Water damage is one of the most common claims, so making sure that everyone living in the house knows where the stopcock is and how to operate it, could be the one thing standing between a small puddle and a flooded flat! Aside from that, be sure to check that the smoke alarm works every couple of months.

Hopefully this has shed some light on the shared insurance situation, and you feel a little more confident about finding cover now. Good luck with your new place or new flatmates!
Urban Jungle
Urban Jungle offers contents insurance for houseshares and flatshares. We can cover houses with up to 6 housemates (total). It couldn't be easier to get a quote, all starting from just £5 per month. If you're looking to buy contents insurance for a shared flat, you can get a quote below.

Got any questions?
We know insurance can be a bit confusing, and we love talking about it, so if you have any questions, please get in touch here.

Urban Jungle is not a financial advisor and information in this article should not be taken as advice or recommendation.