What adds value to a house?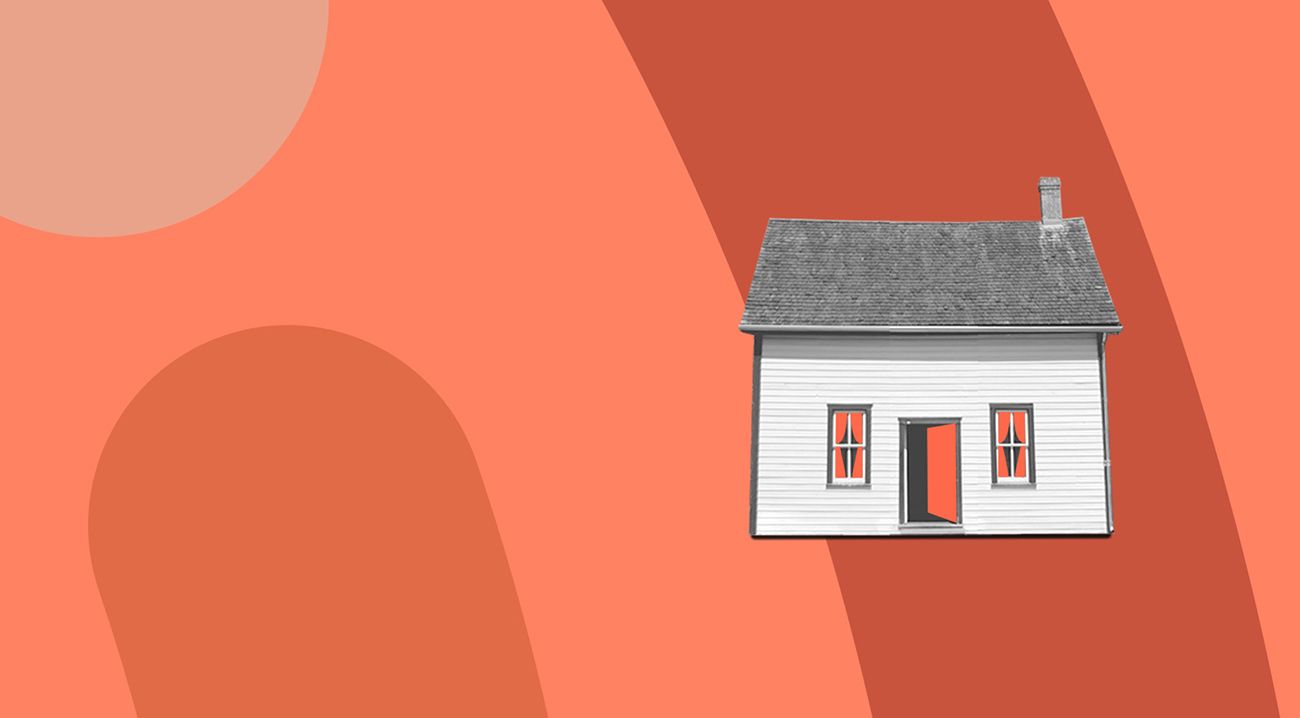 What adds value to a house?
As well as providing a roof over your head and a place to call home, buying a property can be a great investment - if you play your cards right. So, it's always wise to consider what changes or renovations you could make to increase your property's value, and therefore your return on investment - especially if you plan on working your way up the housing ladder.
This doesn't necessarily mean installing a state-of-the art kitchen (although that might help), there are small improvements you could make too. From smart thermostats to fresh coats of paint, here are our tips on how to increase the value of your home.
Big budget renovations
Extensions: As a result of the COVID-19 pandemic, demand for home offices has skyrocketed. So, if you're wondering which home improvements add the most value in the UK, some desk space is often at the top of the list.
According to Property Report, adding a small extension to a property can boost it's value by an average of 8.4%. Plus, if you're clever with the space, it could easily double as an extra bedroom. However, it's important to note that building an extension requires planning permission; find out how to contact your local planning authority here.
Go green: Rarely a day goes by without a news story on the current climate crisis, so it's no surprise that energy efficiency is one of the most effective ways to improve property value. A few options to consider:
Invest in solar panels: According to a recent report by EffectiveHome, installing solar panels can increase house prices by an average of £30,000 across the UK. London prices often see the biggest jump, followed by Bristol and Edinburgh. They won't be cheap to set up, however they will significantly reduce the property's utility bills and you can sell excess energy back to the grid.
Install double or triple glazing: Every property in the UK has an Energy Performance Certificate (EPC), which rates the property's energy efficiency on a scale from A (the most efficient) to G (the least). If you don't have it already, installing double or triple glazing will increase your EPC rating and boost the property's value.
Switch your boiler to a heat pump: When you come to sell, it's highly likely that prospective buyers will ask about the state of the boiler. As part of the UK government's plan to reach net zero carbon emissions by 2050, gas and oil boilers will be banned in new homes from 2025, and it's likely that fossil fuel heating systems will be phased out too. Therefore, if you can afford to, it could be a smart idea to switch to a low carbon heating system, such as a heat pump. Heat pumps extract heat from the environment, making them a greener alternative to gas boilers, and they're meant to last twice as long too. Heat pumps are not cheap but, with the help of the government's Domestic Renewable Heat Incentive, you might be able to claim money towards the cost. Find out more on gov.uk here.
Small budget renovations
Greener for less: If you want to improve the energy efficiency (and value) of your home but can't foot a big bill, here are a few options:
A smart thermostat: A neat bit of kit, smart thermostats enable you to control the temperature of individual rooms and turn the heating off from your smartphone or computer when you're in and out of the house. In doing so, they're a convenient way to help you be a little greener and cut down your energy bills. Whilst we're on the topic, energy suppliers have been making headlines recently as more than 1.7million people in the UK have seen their provider go bust. What does this mean and how would it affect you? Ultimately, there's no need to panic but it's important to be clued up. Read 'What happens if my energy company collapses?' to find out more.
Switch to LED lighting: Installing LED light fixtures and dimming switches can also boost the property's value and desirability. The upfront cost is a bit higher than standard lighting but significantly more energy efficient, so you'll recoup the money thanks to the reduced utility bills. Wondering how else you can lower your bills? Bleed your radiators! It's a simple way to save some pennies and keep your home toasty. Read 'How to bleed your radiator: 7 simple steps' and '12 top tips on keeping your home warm this winter' now.

Make the most of your garden: After what felt like a lifetime of lockdowns, buyers have (unsurprisingly) been searching for properties with gardens. So, if you have one, make the most of it. Some decking or paving stones and a few flowerbeds will make it even more sought-after.
If you have the space, you might also consider building a small shed. According to Parker's Properties, they can sometimes add thousands to the price tag. A shed wouldn't require planning permission so it could be a quick way to add value to your home. Garden storage has never looked so good...

A few cans of paint: When working out how to increase house value and bring on a speedy sale on a small budget, a fresh lick of paint can make all the difference. In an ideal world you might want to re-do the bathroom, but for a cheap and effective update, you could roll on a coat of clean white paint and give the tiling a good scrub. Read 'How to clean grout and keep your bathroom looking fresh' to find out more.
A few final tips…
So there you have it, our top ideas on how to increase house value. If you're considering renovations or having a new system installed, don't forget to ask around and get a few quotes before committing to anything.
When you do decide to put the property on the market, potential buyers often need a little guidance to see its full potential. So, once the 'For Sale' sign goes up, you should do what you can to really sell it. From decluttering to de-weeding, our simple 'Tips to prepare your house for a viewing' will tell you everything you need to know.

And lastly, our blog 'How long does it take to move house' will help you figure out a rough timeline.