How long does it take to move house?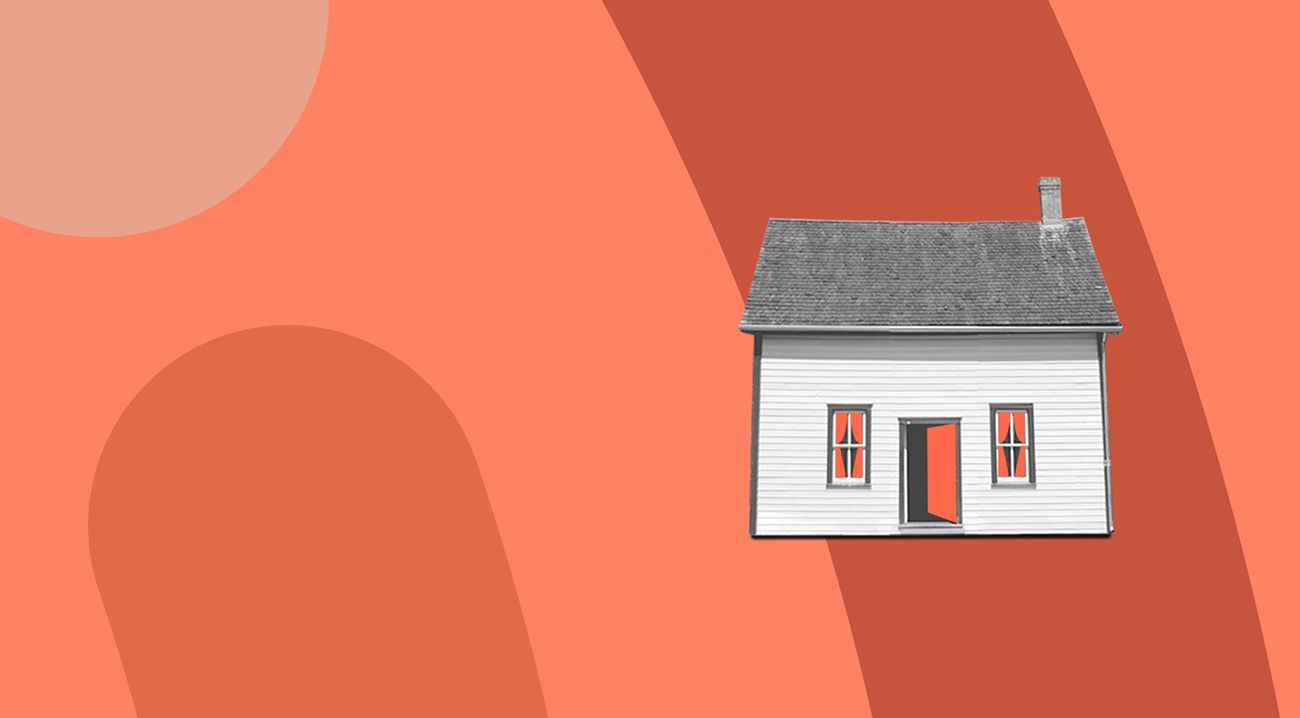 How long does it take to move house?

Nothing tests your patience quite like buying a house. From securing the mortgage to liaising with a conveyancer, there's a lot of paperwork involved. But, when you finally complete the sale and get the keys, you'll feel on top of the world.

Bear in mind - there are a number of variables that can speed up or slow down the process; if you're lucky, the seller will be working to a tight deadline and looking to move as soon as possible, or you might have to be a bit more...accommodating.

It's all about managing expectations. To put it bluntly, no one knows exactly how long it takes to move house, but we can give you a rough timeline. Read on to find out more.

How long does it take to move house in the UK

In a dream world, you could waltz up to an estate agent, see a house you like, and buy it; but in reality, there are a number of steps involved before you can cross the finish line. We'll walk you through it.

1. Get a mortgage in principle: 1 week

Before you dive down a Zoopla rabbit hole, it's a good idea to go to a bank and find out how much they might be willing to lend you. This is called a 'mortgage in principle'.

If you'd like a bit more guidance, you could head to a mortgage broker. They would act as a middleman between you and the lenders, and they would help secure your mortgage in principle.

It's not mandatory to get a mortgage in principle, but it will make your journey smoother. Not only do you now have a rough idea of how much you can afford to spend on a house, estate agents and sellers are more likely to take you seriously as a buyer as it suggests that you have your finances in order and you're ready to move.

However, don't forget that a mortgage in principle is an estimate, and not a guaranteed offer. Read our 'First-time buyer mortgage guide' to find out everything you need to know.

2. Finding a house: 1 - 10 weeks

Now the fun begins, searching for a property. Set up some meetings at a few local estate agents and get trawling through Rightmove and Zoopla.

The market can move fast, so once you find a property you like, book a viewing and check it out.

Make sure to have a good look around and ask yourself lots of questions to find out if it's right for you:
What does the area seem like, does it feel safe? Particularly noisey?
Are the transport links up to scratch? Is there a parking space?
Does it have a good heating and water system?
What direction does the building face, will you get lots of natural light?
Are the windows double glazed?
3. Making an offer: 1 - 2 weeks

Have you found 'the one'? Let's get the ball rolling. Factoring in your mortgage in principle, you need to have a good think about the maximum amount you can afford to spend.

Have you considered stamp duty? Depending on the price of the house, it could cost you thousands...or nothing at all. Read 'Do first-time buyers have to pay stamp duty?' to find out now.

On top of that, you'll also have to pay survey fees, valuation costs, and more; get clued up by reading 'Things first time buyers need to know'.

So, now that you've done your sums, it's time to make an offer. Should you start low or go high in the hope of securing the sale? We've compiled our top bidding tactics in 'How to negotiate house price discounts'.

The seller will typically either accept or reject the offer within a few days. However, this will take longer if they've been approached by multiple buyers.

4. Securing your mortgage: 2 - 4 weeks

If your offer has been accepted, you'll then need to secure your mortgage from the lender. In order to approve your application, they will rigorously check your finances to make sure that you will meet your repayments. This includes running a credit check, so it's crucial to do what you can beforehand to make sure you have a good score. Read 'How to boost your credit score in 11 simple steps' now.

The mortgage provider will also require a mortgage valuation survey to be carried out on the property. This can take around 2 weeks, and the surveyor will value the property and check that it's worth what you're asking to borrow.

5. Conveyancing: 8 - 12 weeks

When working out how long it takes to buy a house in the UK, the conveyancing is by far the lengthiest step.

Once you've hired a conveyancer or solicitor, they will then handle all the nitty gritty bits, such as drawing up the contract and liaising with the seller's corresponding representative. Expect a fair amount of back and forth, but a good conveyancer will be able to get the job done efficiently.
6. House survey: 1 - 2 weeks

Before the sale goes through, you might also want to get the property checked out by a surveyor to make sure there aren't any unknown (and potentially expensive) problems, for example wood rot or damp.

Not convinced? Our blog 'Do I need a survey when buying a house?' will tell you all the details.
7. Signing the contract, exchanging and completing the sale: approximately 2 weeks

The offer isn't legally binding until the contracts have been exchanged, so once you reach this step you can breathe a big sigh of relief.

Once the contracts have been signed, they are usually exchanged within a day or so; you must have the deposit money and home insurance ready to go. Our fair and flexible insurance policies mean you can get covered in a flash on a monthly rolling plan with no hidden fees. Ever.
After exchanging, completion will typically take place over the course of the next two weeks. And then you can crack open the bubbly!
8. Moving in: 2 days - 1 week

And lastly, depending on the number of belongings you have and the location of the property, it could take you between a few days to a week to move house. If you don't have a car to use, you could look into hiring a removal company, Any Van or Zip Van.

So, what is the average time it takes to move house? Roughly 22 weeks, but it can take much longer if you're caught up in a chain or a sale falls through.

And, how long does it take to move house once your offer has been accepted? Roughly  16 weeks.
A few final tips…
Taking your first steps on the property ladder can feel overwhelming at times, so we hope this has cleared things up for you.

To make the move as hassle-free as possible for you, we've shared the '15 essential things to buy for your first home'. From cleaning products to curtains, you'll be set up in no time.
And lastly, once you've moved in, it's a good idea to think about putting in some security measures. Our blog '9 ways to protect your new home' has you covered.