9 ways to protect your new home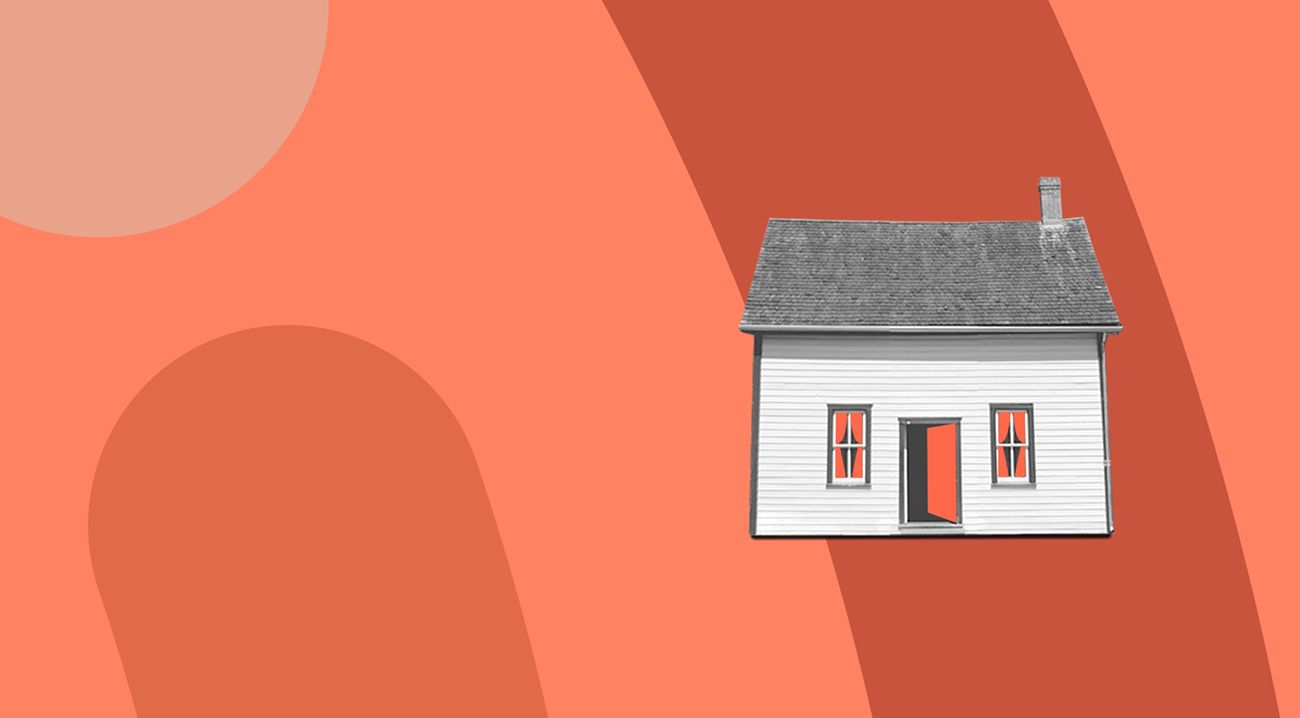 9 ways to protect your new home
After months of scrimping, saving, and praying to the housing gods that the sale won't fall through, it feels pretty momentous getting the keys to your own place.
...So it's only natural that you're thinking about security measures too. We're not talking Home Alone-style contraptions like swinging paint cans and iced doorsteps, but something less err...messy.

To help you get peace of mind, we've rounded up our top 9 tips on how to secure your home, from the small everyday habits to the tech-savvy security systems. Not a homeowner? Read 'How to make a rental home more secure' for tenant-specific advice.

1. Make sure your doors and windows are secure
Burglars are looking for easy targets, so one of the very best ways to make your home safe from break ins is to simply lock your windows and doors. According to Crime Statistics, 59% of burglars gain entry through the front door and 33% through windows, so it's a good idea to make home window security an everyday habit.

Now that you've moved in, walk around the property and inspect all the exterior doors. Do they have strong frames and protected hinges? Is there a spy hole on the front door?  If not, you might consider some changes. Maybe you'll want to add new security door locks for homes to your door. Or whilst you're at it, you could also add a strike plate or a home door security bar to the front door for extra security.

Unless you're the first occupant in a new build property, you might also decide to change the locks to make sure there aren't any keys in the wrong pockets. The Master Locksmiths' Association certifies, vets, and inspects locksmiths; search their database and find a locksmith near you here.

Now, onto your windows. They need to close properly with a solid latch and preferably a key. Your home is only as secure as your weakest point of entry, so if there's a gap or the latches feel flimsy you might consider replacing them.
You could further protect your property by buying 'window security film'.

Essentially it's a big, clear sticker designed to reinforce glass. Layer it onto your windows and, should something be thrown at them, the security film will hold the broken glass together and prevent it from shattering.

2. Privacy tint for home windows
If your windows are right on the street, it could be a good idea to put up some blinds, or frosted glass to stop passersby peeping into your home and seeing what's on offer. You could also look into getting a privacy tint for home windows as well.

With that in mind, you should avoid storing bikes and anything flashy within clear view of the windows and always make sure your keys are out of sight -  intruders have been known to use rods to 'fish' for them through letterboxes.

3. Light it up
Burglars tend to operate under the cloak of darkness, so some good lighting might be enough to deter them.

You could install motion-activated lights outside your house, which will switch on when someone scurries past. Save energy and choose solar power - you can find some of the best in the market here.

When heading out for the evening or off on holiday, police.co.uk recommends leaving a light on to give the impression that someone's at home. To be more green you could invest in light timers for home security so they only come on for a few scheduled hours a day. Read '8 top tips for keeping your home safe when you're away' for more ideas.

4. Video doorbell and home security cameras
According to the police, burglars often knock on the door during the day to see if anyone is home. A video doorbell will not only act as a deterrent but also help you keep an eye on who's been snooping around.

Top rated by PC magazine, Currys and Amazon, the Ring Video Doorbell Pro lets you see, hear, and speak to visitors from your phone or tablet; you'll also get a notification when someone presses the doorbell or movement is detected. The camera monitors with infrared night vision and lets you check-in at any time with on-demand video and audio. Pretty high-tech and effective stuff, although it will cost you around £160.

If you'd like to take it one step further, invest in security cameras for homes for the inside of your house. One of the most sophisticated on the market, Netatmo's Welcome Home Security Camera has facial recognition. It monitors the space 24/7 and starts recording when it sees an unknown person. You'll then be sent an 'intruder alert' notification, along with a video recording and picture of their face and you can call the police. Read 'Best security cameras in 2021' for our top picks.

5. Get to know your neighbours
To reassure you, not all home security ideas have to break the bank.
Once you've settled in, why not pop over and introduce yourself to your new neighbours. It's always useful having a friendly face near to your house (and someone to sign for missed deliveries) whilst you're on holiday.

6. Get an in-home safe
A small, basic safe costs around £30 and could be a fantastic way to prevent your most valuable items, such as jewellery and passports, from getting stolen. It might also make your Home Insurance cheaper.

7. Make sure your WIFI is password protected
Prevent yourself from becoming a victim of cybercrime by protecting your WIFI with a strong password. Not only could hackers potentially access personal information, but if you have a WIFI-connected home security system you could also be vulnerable to a break-in.

8. Lock up your shed or garage
If you have a garage/shed, it's likely that there'll be some expensive (and nickable) items inside, be it bikes, tools or cars. Make sure the doors are locked at all times, even if you're in the house, and it could also be a good idea to cover any windows to stop people from peering in.

9. Get content insurance!
And last (but most definitely not least), get Contents Insurance. Building Insurance only covers the cost of repairing damage to the structure of the building so, if your stuff gets stolen, you won't be protected.
From do-it-all 'Building & Contents insurance' to standalone 'Contents Insurance', we create faff-free policies to your needs on a monthly rolling plan with no hidden fees. Ever. Find out more and get a quote below!
A few final tips…
Before you leave the house, get into the habit of running through a quick mental checklist to make sure you haven't left anything unlocked or exposed:

Have you closed all the windows and double-locked the doors?
Have you made sure all valuables are out of sight?
Have you locked your garage/shed?
Is your bike safely locked away, either inside the house or garage?
If it's the evening, have you shut the curtains and left a light on?

If you live in a building block, it's a common mistake to buzz someone up without checking who they are. Don't assume they're a Deliveroo or Amazon driver, find out first.
Other articles you may be interested in:
Urban Jungle is not a financial advisor and information in this article should not be taken as advice or recommendation.