Top 15 essentials things to buy for your first home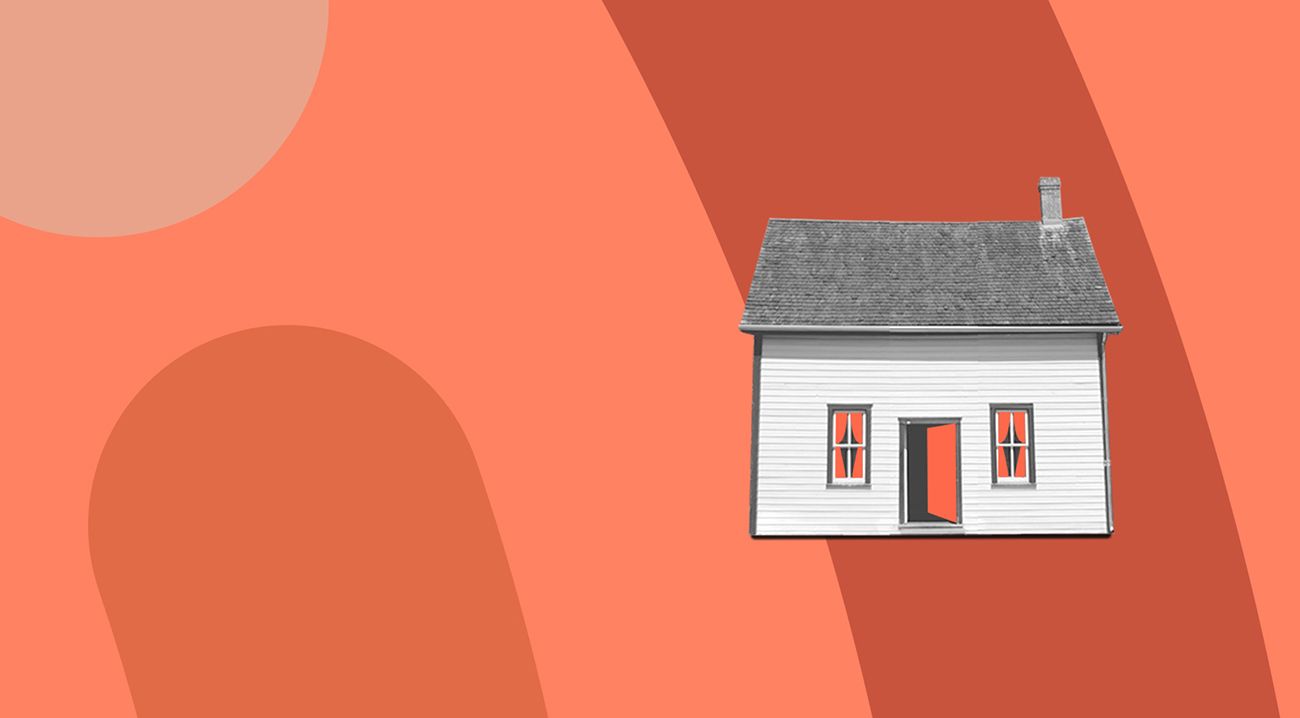 Top 15 essentials things to buy for your first home
Buying your first home is no small feat. The months drag by as you desperately cross your fingers hoping that the seller won't pull out and the survey won't unearth some deal-breaking damp.
When you finally exchange contracts and get a completion date - pop open the bubbly, you're about to become a homeowner!
You've done enough admin to last you a lifetime...but it doesn't stop just yet (sorry). Now's the time to make sure you've got all your first home essentials.
Kitting out a new property can add up, especially if you're moving from a furnished rental, so it's important to shop smart and manage your budget. You can focus on lamps and cushions further down the line, for now we're talking about the must-haves to get you started.
Not sure where to begin? Here's a comprehensive list of things to buy for a new house, from the big purchases to the small, and everything in between.
Buying a house checklist: the big stuff

Bed and mattress - the bonus of not having a bed already is it's less to move on the big day but, if you need to order one, start looking now. The novelty of sleeping on the floor wears off pretty quickly...

Sofa - make sure you know exactly how big the sitting room dimensions are before you start spending money. This is likely to be one of the most expensive items on your first home checklist but quality sofas are built to last, so consider it an investment. Or if you're feeling savvy, keep an eye out on Facebook Marketplace. If you're planning on buying a brand new sofa, it's worth noting that a lot of companies have a 10 - 12 week delivery time.

White goods - if you're lucky, the previous owners might leave some of their large electrical goods behind, but don't bank on it. Get clarity on whether you need to buy a fridge, washing machine, and oven and then start hunting for some deals. Unless you have a penchant for takeaways, delivery within a couple of days of your move-in date could be handy.

Kitchen table and chairs - high up on most first house checklists. Again, make sure to have noted down the dimensions of the kitchen before buying anything. If you fancy doing a bit of DIY, you could give an old table and chairs a new lease of life by sanding them down and coating them with a fresh lick of paint.
Need to sort your home insurance? Get a quote below!
Buying a house checklist: the small stuff

Cleaning products - who knows what state the previous owners will leave the property in, so it could be a good idea to have a box of cleaning products ready to go when you move in. Add to your shopping list; bleach, toilet cleaner, mob and bucket, rubber gloves, toilet scrubber, broom, dust pan and brush. You might have plans to redo the bathroom, but for now why not read 'How to clean grout and keep your bathroom looking fresh' to give it a good spruce.

Curtains/blinds - avoid flashing the neighbours and give yourself some privacy by setting up curtains or blinds.

Vacuum - a trusty Henry the Hoover, a cordless Dyson...nothing feels more domestic than purchasing your first vacuum cleaner. And don't forget about cordless vacuums, as there are some excellent budget models available these days.

Shower curtain - often less than £20 from your local Wilko.

Kitchen bits and bobs - saucepans, crockery, frying pan, tongs, a few dishes and a couple of trays should set you up nicely.

Tools - no matter whether you're a DIY expert or a novice, you'll need some basic tools to fix minor things around the house and start putting up some pictures. You might want to buy; a hammer, some picture hooks, tape measure, and a few nails to get you started.
Buying a house checklist: the nitty gritty

Homeowners insurance - a house is likely to be the most expensive asset you ever buy, so it's crucial to protect it with insurance; most mortgage companies won't give you a loan without it. Do you feel a bit out of your depth with all the wordy jargon? Have a read of 'Home insurance terms explained'. We're on a mission to make insuring your stuff as simple as possible. So, we'll help you get covered in a flash on a monthly rolling plan created to your needs with no hidden fees, ever. Get a quote now. Or check out our Buildings & Contents insurance guide here.

Broadband - Especially if you work from home, you'll want the wifi up and running as soon as possible. Some broadband providers can take up to 14 days to get it installed so ideally pick your package around three weeks before your move-in date. Not sure what to go for? Often the most cost-effective deals are 18 - 24 months long - a great option for homeowners.  

TV licence - when you move, your TV licence doesn't automatically move with you. You need to update it with your new address. However, if you previously lived with housemates (sharing a licence between you), you'll need to purchase a new one. Make sure to contact TV Licensing, tell them you're moving, and cancel any old direct debits first. Not sure if you need to buy one? By law, you have to have a TV licence if you; watch or record programmes as they're being shown on the TV, watch or stream programmes live on an online TV service (e.g. ITV Hub, 4oD, Now TV etc), or download or watch any programmes on BBC iPlayer.

Fire safety - if the property doesn't already have smoke alarms, you'll need to install them. If it does, buy new batteries and test the detectors on the first day you move in. You might also want to buy a fire extinguisher and fire blanket to keep in the kitchen.

Home security camera - protect your property and your stuff with a home security camera. Costing £49, Simplicam is considered one of the best in the business. With an in-built motion sensor, an alert will be sent to your phone when unusual activity is detected. No drilling required, simply set it up by your front door and relax. Check out our comparison on the best security cameras here.
A few final tips…

So there you have it, your first home essentials checklist. It may seem long (and a tad expensive) so pace yourself and prioritise what you really need to kick things off.

And don't forget to keep an eye out on Gumtree, Facebook Marketplace, and Ebay for some pre-loved gems.

Stepping onto the property ladder can feel daunting, but don't worry, we're here to help. Read 'Things first time buyers need to know' to help you feel informed and make the best decisions.