First-time buyer mortgage guide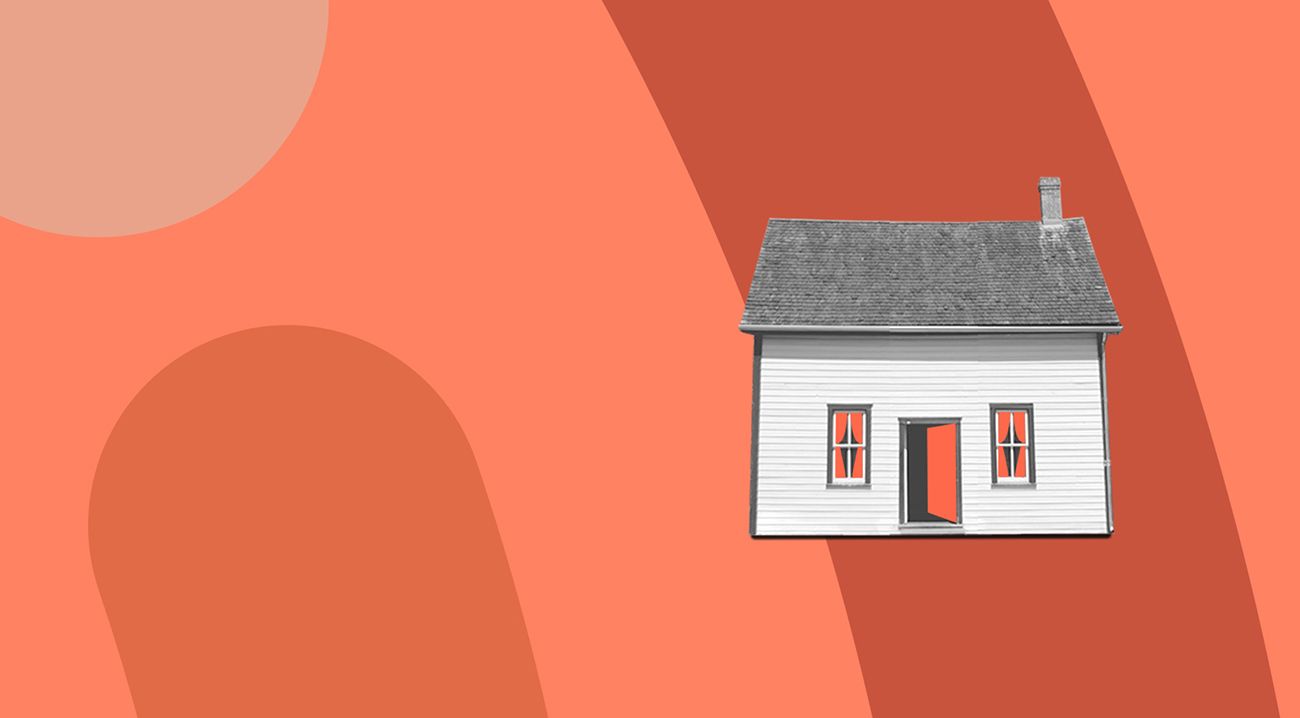 First-time buyer mortgage guide
A mortgage is often the gateway to buying a house. Unless you have a stash of gold bars to your name, you'll probably need one to get on the property ladder. But, how much do you know about them?
Googling 'first-time buyer mortgage advice' brings up 60-page pdfs (we're not joking) and frankly, who has the attention span for that?
So, we decided to take matters into our own hands. From how to find the right mortgage to when to apply, here's the ultimate first-time home buyer mortgage guide (yes, really).
First-time buyer guide: the basics
What is a mortgage?
A mortgage = a loan taken out to buy a home.
It's secured against the value of the property and you pay it off via monthly repayments over the course of a set number of years. How much your payments are depends on the size and type of mortgage you get.
It's crucial to never miss the monthly payments. If you do, the lender can repossess your home and sell it to get their money back.
A mortgage term = the duration of time you have to pay back the loan.
The length can vary, but mortgage terms are typically between 20 - 30 years. If you suddenly come into a flush of money, you could pay your mortgage off early, however you'll most likely be charged a fee for this.
First-time buyer guide: the deposit
The first stage of buying a house in the uk is pulling together the mortgage deposit, which is the sum of money you pay upfront towards the property.
The bigger your deposit, the less money you have to borrow, which means less interest. Also, by paying off a larger proportion of the property value, you're considered less risky to lend to, so you'll most likely be offered better mortgage rates. Click here to find out 'How to save for a mortgage while renting'.
You will typically need a deposit that's 10 - 20% of the property value...which is no small feat. And on top of that, you'll also need to pay a whole host of other fees. Read 'Things first time buyers need to know' and get budgeting.
Are you struggling to save the money? You might be in luck...read on to find out how you could get a mortgage with a smaller deposit.
Still need to sort your home insurance? Get a quote below!
First-time buyer guide: 'Help to Buy' mortgage
To give first-time buyers a leg up, the government created the 'Help to Buy' scheme.
The buyer can put down as little as 5% and the government will top up the deposit with an equity loan of up to 20%, or up to 40% for London properties. This increased deposit should then give you access to cheaper mortgage rates.
The best thing about the scheme? It's interest-free for 5 years, and you can pay it back any time before then.
However, on top of accruing interest, the scheme can get expensive if you haven't paid it off by the time you come to sell the property. This is because it's an equity loan.
So, what is an equity loan? Rather than lending you a fixed sum, an equity loan means that the government has a percentage stake in your property. If you have a 20% loan, they'll have a 20% stake. When you sell the property, you'll then have to pay back 20% of the sale price, not the original value.
There are also some restrictions on what type of property you can buy:
It has to be a new-build
The house value has to sit within the regional price caps, and these vary significantly:
London: £600,000
South East England: £437,600
East of England: £407,400
South West England: £349,000
West Midlands: £261,900
East Midlands: £261,900
Yorkshire: £228,100
North West England: £224,400
North East England: £186,100
If you do get a Help to Buy loan, your mortgage needs to be from a participating lender. These include the likes of Barclays, Lloyds, Halifax, Natwest and Santander.
Did you know - the government also created a scheme called 'Rent to Buy? Another plan to help first-time buyers, this could be a good option if you're struggling to raise a deposit.
First-time buyer guide: other mortgages
If the 'Help to Buy' or 'Rent to Buy' schemes aren't right for you, there are a variety of other mortgage types to choose from. These include:
Shared ownership mortgage:
Also known as a 'part buy, part rent' mortgage, you buy between 25 - 75% of the property. Then, you pay monthly mortgage repayments on your share of the property. The remaining share is owned by a housing association, and you pay them a reduced rent. When you have the funds, you can buy the remaining share, or sell it.
Fixed-rate repayment mortgage:
Your monthly repayments, and the amount of interest you're charged, will stay the same for an agreed duration.
Variable rate tracker repayment mortgage:
The interest runs in line with the Bank of England's base rate. If the base rate goes up, so will your interest, if it goes down - happy days.
Therefore, before signing anything, it's crucial to check that you could still afford the repayments if they were to increase.
Offset repayment mortgage:
You link your mortgage to your current and savings accounts. The lender then offsets the monthly repayments against the amount of money in your linked accounts, and charges you interest on the lowered balance.
The drawback? You won't earn any interest on those bank accounts while they're linked to the mortgage.
Interest only mortgage:
You only pay the interest on your loan each month. At the end of your mortgage term, you have to pay the full amount.
First-time buyer guide: how to boost your chances of getting a mortgage
Before granting a mortgage, the lender needs to feel confident that you'll meet your repayments, which is where credit scores come into play.
Your credit score helps them predict your future behaviour based on your past, because it factors in your financial history. Always pay your bills on time? Never use more credit than you need? You should have a high score, which will improve your chances of getting a mortgage.
Therefore, before applying for a mortgage, do what you can to get your credit score up to scratch. Read 'How to boost your credit score' now.
First-time buyer guide: mortgage steps
Once you've saved your deposit, it's time to get the ball rolling; we'll walk you through it:
1.Get a 'mortgage in principle' - this is the first stage of securing a mortgage and buying a house. It's when the lender will tell you how big a mortgage they might give you, and in doing so help you work out what home you can afford. Please note, this is an estimate, it's not a guaranteed mortgage offer.
To apply for a 'mortgage in principle' you'll need to provide:
Monthly income
Monthly outgoings
Addresses for the last three years
2. Start looking for a house - once you've got a mortgage in principle, the hunt begins. Head to an estate agent and trawl through property sites such as Zoopla and Rightmove.
3. Make an offer - found the right place? Hooray! Now's the time to make an offer. Using your 'mortgage in principle', consider the maximum price you can afford to pay, along with the cost of any improvements you might need to make to the property. Next, call and email the estate agent with the offer, and provide proof of the 'mortgage in principle'.
4. Apply for a mortgage - the seller can either reject your offer, ask to negotiate, or accept it. If the latter happens, speak to a mortgage advisor and they should help you find the best deal for your budget. And then apply!
5. The lender will do a mortgage valuation - before granting you a mortgage, the lender will value the property and check it's worth what you're asking to borrow. If everything goes to plan, it can take between 3 - 6 weeks to get a formal mortgage offer.  
A few final tips…
On top of building up a deposit fund, have you thought about stamp duty? Read 'Do first time buyers have to pay stamp duty?' to find out whether you need to factor that into your budget.

And lastly, buying a house is a huge financial commitment, so the last thing you want is to unearth some costly structural issues after you've moved in. Our blog 'Do I need a survey when buying a house?' will tell you everything you need to know.
Looking for insurance? See our guides below:
What is Accidental Cover on home insurance?
Contents insurance comparison: our ultimate guide