Can I rent out my house?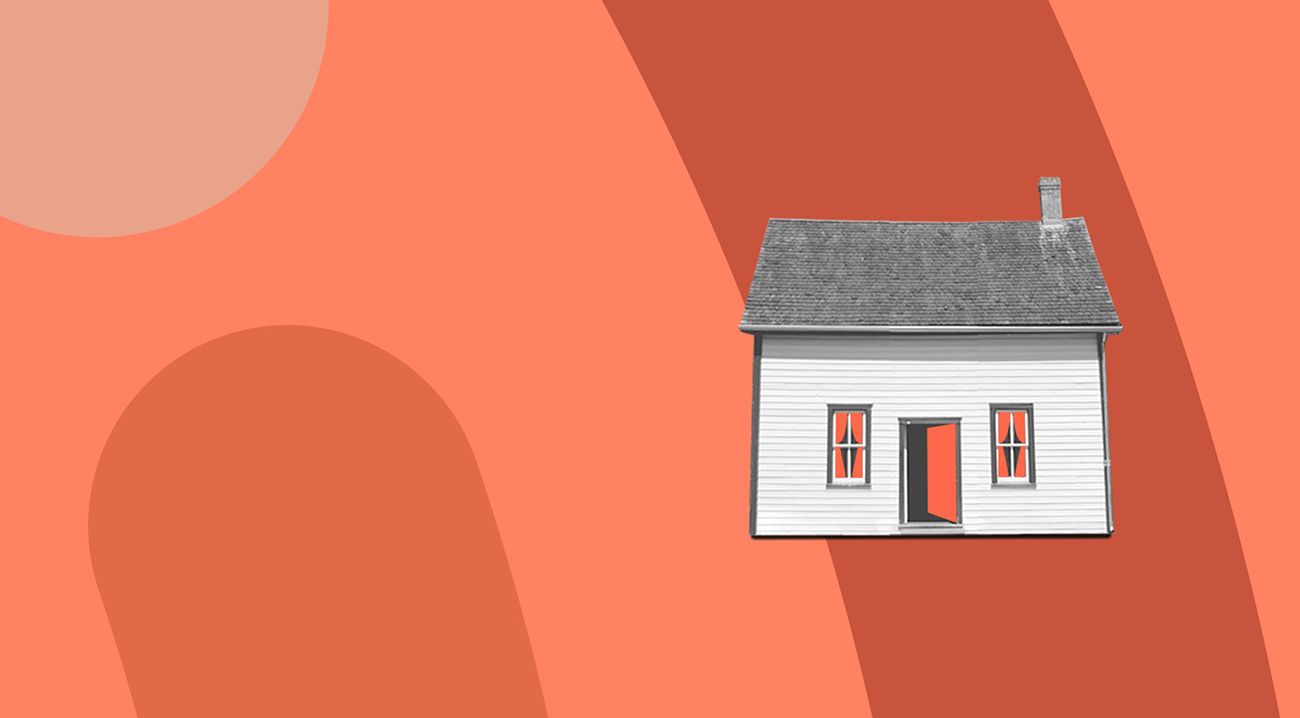 Can I rent out my house?

If you're planning on moving to a new city or moving in with a partner, renting out your house could be a great way of making sure you're still able to meet your mortgage repayments. It also saves you the hassle, money and permanency of selling your property.

But, can you rent out a house you just bought? Do you have to change your mortgage? Here's a simple guide to renting your property.
How to rent out your house

The first thing you need to do when considering renting out your house is to discuss it with your mortgage provider. If you are only planning on renting it out temporarily, your lender might be happy to give you a 'consent to let' on your current mortgage.

A 'consent to let' gives you permission to rent out your home for a given period of time on your existing residential mortgage.

If they do not grant you a consent to let or you're planning on renting your property on a permanent basis, you won't be able to continue on your current mortgage deal.

So, in case you're wondering…
Can I rent out my house on a normal mortgage? Yes, if you're going to be renting it out for less than a year and your lender grants you a 'consent to let'
Can I rent out on a first-time buyer mortgage? Yes, the same rules apply to first-time buyers as experienced buyers. However, in order to be eligible, you may have to have had your current mortgage deal for a certain length of time e.g. 12 months.

If you can't get a 'consent to let', you'll need to switch to a buy-to-let mortgage, either with your current lender or a new one. Renting out your house without telling your mortgage provider beforehand would be a breach of contract and you could be committing mortgage fraud. It might even lead to your  lender demanding that you pay back your mortgage in full (which would leave a lot of us in the red) or even repossessing the property. If this happened it would also be recorded for any future lenders to see.

The pros and cons of getting a 'consent to let'

'Consents to let' last for a set amount of time, allowing you to rent out your house and earn some money whilst deciding whether you want to sell the property, move back in, or become a permanent landlord.

In general, a 'consent to let' shouldn't be too tricky to get hold of, however, it will come at a cost.

Most lenders will charge you a fixed fee to get on, or you might have to pay higher interest rates…or both. The cost varies from lender to lender.

On top of that, you'll need to fork out to meet your new obligations as a landlord. These can be costly, especially as you won't have any rent coming in yet.

You should set aside a few thousand pounds to cover the cost of:
Advertising and letting agent fees

Gas safety and electrical safety certificates: by law, all landlords must arrange for a gas safety inspection to be carried out every year by a registered engineer. If there are at least three people living in the property, you must also get a full electrical safety inspection carried out too. Read 'Safety checks and certificates landlords provide if you're renting' to find out more.

Landlord insurance: once you start renting out your property, you should check you have the right insurance. Landlords can be affected by a different set of problems, such as tenants damaging the property or getting injured because of a fault at the property. Home insurance policies often require you to live at the property you are insuring, where as Landlord policies allow you to insure the property whilst tenants live in it If you don't have the right insurance, you run the risk of being hit with a bank-breaking claim. Check out 'Landlord insurance Vs homeowners insurance?' for everything you need to know.

How to get a 'consent to let'

They are often pretty simple to apply for - most lenders ask you to download a form, fill it in and send it back to them. Your mortgage provider will then assess your eligibility.

In order to grant you a 'consent to let' your lender will look at…
The amount of equity you have built up in the house a.k.a how much of it you now own. Some lenders will only consent if you own around 25%.
Your income. Some lenders require you to be earning above a certain amount, and they'll also want to make sure that your rental income will be more than enough for the mortgage repayments.
How long you've had our mortgage for. As mentioned earlier, some lenders only consent if you've had your current residential mortgage for at least a year.
Whether you're on a Help-to-buy scheme and if so, they might refuse to grant you consent.

Once you've been given a 'consent to let', you'll need to get all your landlord certificates in order before you start looking for tenants.

Buy-to-let mortgages

If, once your 'consent to let' comes to an end, you decide you want to continue renting out your property, you'll need to switch to a buy-to-let mortgage. These mortgages are specifically designed for people who wish to earn an income from their property, rather than live in it. With a buy-to-let mortgage there's no time frame, you can rent out your house for as long as you want.

Buy-to-let mortgages are typically more expensive than residential mortgages, requiring a much higher deposit and charging higher interest rates. So, it's crucial to make sure you could still afford to meet the monthly repayments, even if you suddenly found yourself without tenants. You might decide to get a mortgage broker to help you find the best deal.

A few final tips…

As a new landlord, it's important to understand your responsibilities. Any issues with the structure of the house and all the key elements (such as water, heating and electricity) are yours to fix. This means that if the boiler breaks down on your tenants, you'll need to step in and get it sorted. Read 'How long can a landlord leave you without heating' to find out more.

There are also set rules you need to follow when it comes to entering the property and evicting tenants. Our blogs 'Can a landlord enter without permission UK?' and 'Landlord eviction notice: a guide' will help you out.