Do I really need home contents insurance?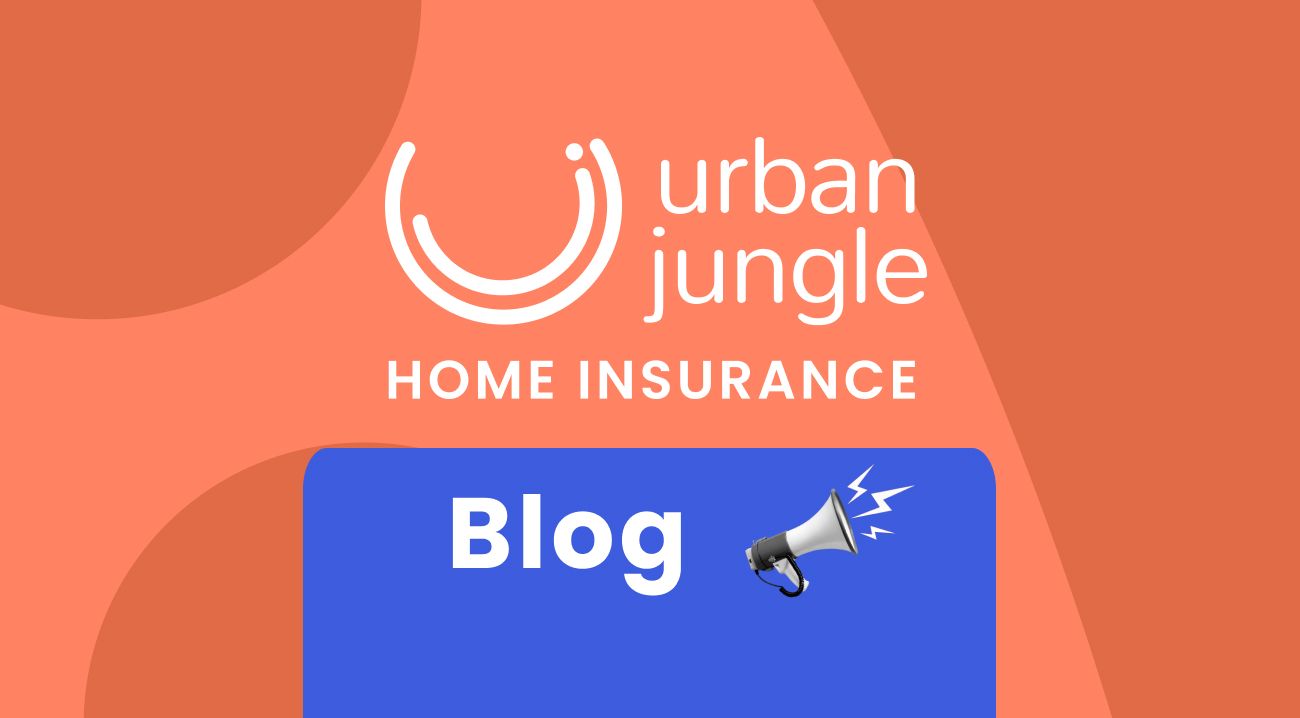 Do I really need contents insurance? Well, it's your choice! Read more to see the questions you should ask yourself to see if you would benefit from it.
So, you moved into your flat, unpacked your stuff, sorted all the utilities, and just about cleared up from the housewarming party. It's probably time to sort out the home insurance, but somehow you just never get around to it. You figure that the risks aren't that high compared to the hassle of arranging insurance. Why bother, right?
Well, you're not alone.
Recent research by Mintel suggests that as little as 40% of renters currently have home contents insurance. This is insurance which covers personal possessions against theft, fire and water damage when they are at home, though many policies can be extended to cover accidental damage, and items that you regularly take out with you.
In our recent survey of young city dwellers, people told us they didn't buy insurance because they didn't have anything of value (66% of people), or because they didn't think the risk of loss was very high (33%).
The argument goes that you can 'self insure', by saving the money you would have spent on insurance, and supplementing it with other savings (or a loan), if something goes go wrong.
This is the right thing to do in some circumstances. If you really do have very few possessions, have plenty of savings, and live in a very safe area, you should be able to weather most incidents at home without any insurance, but before making the decision, it is worth considering 3 questions: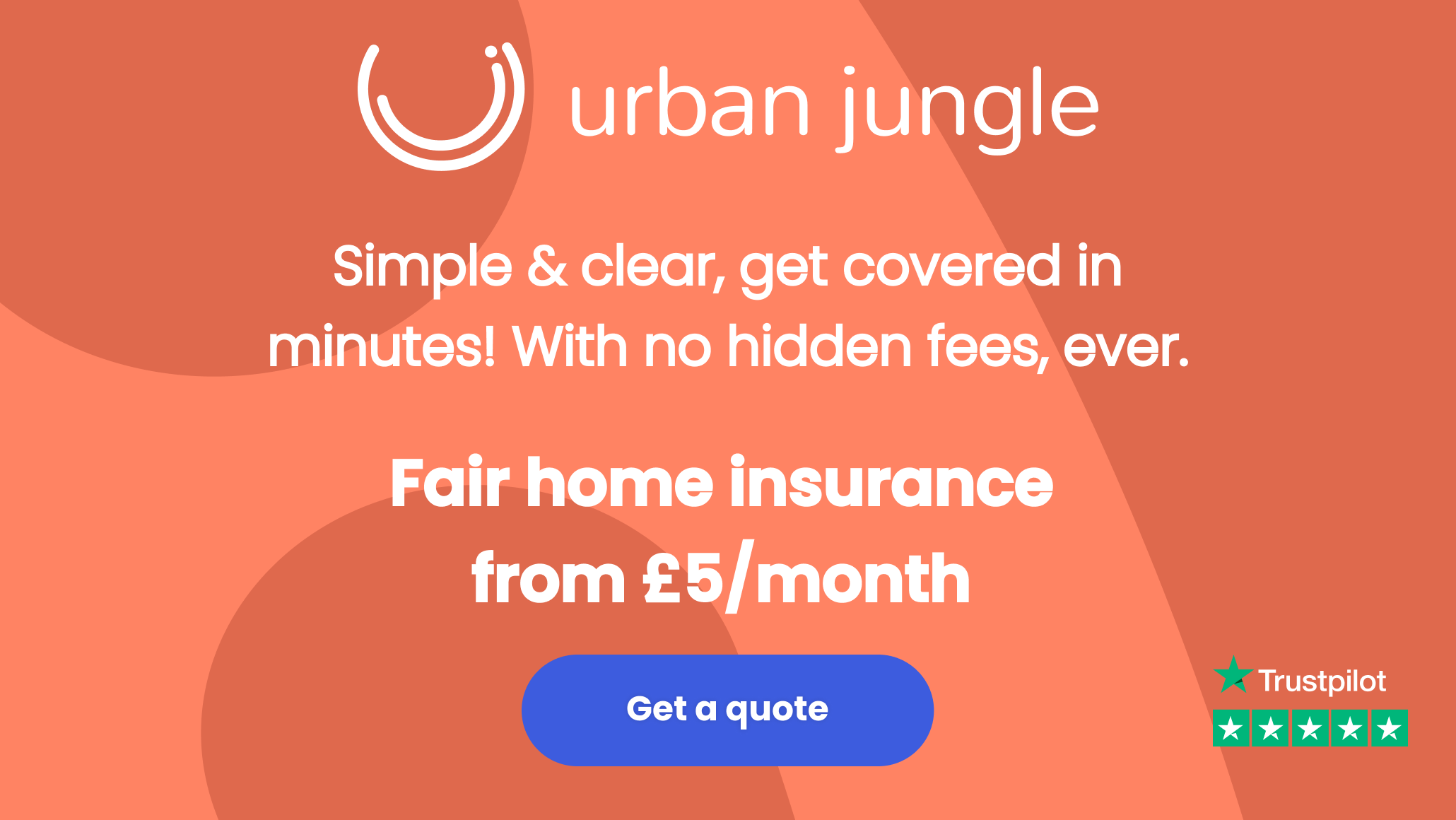 How much would it cost to replace all of your possessions?
If the worst happens and your home burns down you could lose literally everything, so it's worth thinking about how much that would be to begin with.
We reckon a decent starting point for that would be about £20k per person, if you're unsure then check out our contents calculator to get a better idea.
It's easy to remember your valuable electronic items, like TV, laptop, PlayStation, iPad, speakers, cameras etc, but it can be easy to forget special items like musical instruments, bicycles or sports equipment (or even that random piece of furniture you inherited from your Gran). If you've spent some time building a bit of business wardrobe, that could cost quite a lot to replace too. Plus there's all the little things: kitchen equipment, household appliances, maybe some furniture, bedding, pictures, lighting, books, and even all the food in your cupboards. It all adds up.
Also, if the fire was your fault, the landlord may retain your deposit to cover their lost possessions, and of course you'd have to pay for short term accommodation while the place is uninhabitable, which is likely much more expensive than your rent!
Now, you would only lose everything in a worse case, but we'll consider some other scenarios below.
When thinking about the value of your items, it's easy to think about what they might currently be worth, rather than what they might cost to replace. These days you might be happy picking up a second hand TV from eBay, but for other items you might be more worried about something second hand, for example with clothes, or a laptop.
Most home contents insurance policies will replace your items 'new for old', meaning you will be reimbursed for the value of buying an equivalent product new, even if the lost or damaged item is quite old.
Since increasing cover levels makes very little difference to the price of cover, we generally recommend £50k of cover.
How likely is it that something will go wrong?
The primary problems that home contents insurance can cover you for are: fire, theft, water damage, and it can be extended to cover accidental damage.
We don't want to get too scary here, but let's look at the probabilities.
Firstly, fire. In the local area where I live, there are around 45 fires a year, which are large enough for the fire brigade to be called. That's in quite a small area, so is about equivalent to 1 in every 4 households experiencing a fire over a lifetime (if you happen to live in London, you can check out the stats for your local area here http://maps.london-fire.gov.uk).
Secondly, theft. In the same area, there are about 41 thefts reported to the police a year (you can check out your local area here https://www.police.uk/), so again about 1 in 4 chance of that experience in a lifetime.
Stats on the other risks are hard to come by, but in 2015, according the Association of British Insurers, claims to insurers for water damage were for the same value as fire and theft put together, and accidental damage was similar to theft (which is a lot considering many people do not buy this cover).
Adding all that up means that there is a high chance that most households will make at least one large claim in their lifetime.
That claim may be for a manageable amount, let's say £1,000, and you might be able to rely on some savings or your credit card, but if you have bad luck, it can be a lot lot more than that (as we saw above), and that's when contents insurance is really worth the money.
How would you pay for it, if something did go wrong?
Most people should be able to get a home contents policy for £10-15 per month (though it may be a little more if there are lots of people sharing the house or flat, or you live in a high crime area). Of course, if you're not buying insurance, you can put that money aside for when something goes wrong. You've all been doing that…right?
No, didn't think so.
The great value of insurance, is that is forces you to save for a rainy day, and still helps you, even if that rainy day comes earlier than you expected (and with more rain!)
You could, of course, borrow the necessary money should something go wrong, but that might prove difficult if you don't have much credit history, or any property to secure the loan against. Even if you could take out a loan, you would pay a lot in interest. On a £10k loan over 5 years at 10% APR you would pay interest of £2,750, which is 20 years of insurance payments in itself, and you wouldn't even be covered if something else went wrong whilst you were paying it off.
All of this might sound like we're a bit unsympathetic with you not getting around to buying home insurance, but we're not at all.
Until now, insurance has been difficult and slow to buy, and for many people, much more expensive than it needs to be.
At Urban Jungle, we're trying to change that, and make insurance work for everyone. We're just starting out, but you can now buy renters home insurance through us; to find out more, click get a quote below.
Other articles you may be interested in:
UK tenants rights on repairs - things you should know while renting
How much contents insurance do I need?
All you need to know about engagement ring insurance uk
Urban Jungle is not a financial advisor and information in this article should not be taken as advice or recommendation.