Does home insurance cover roof repairs?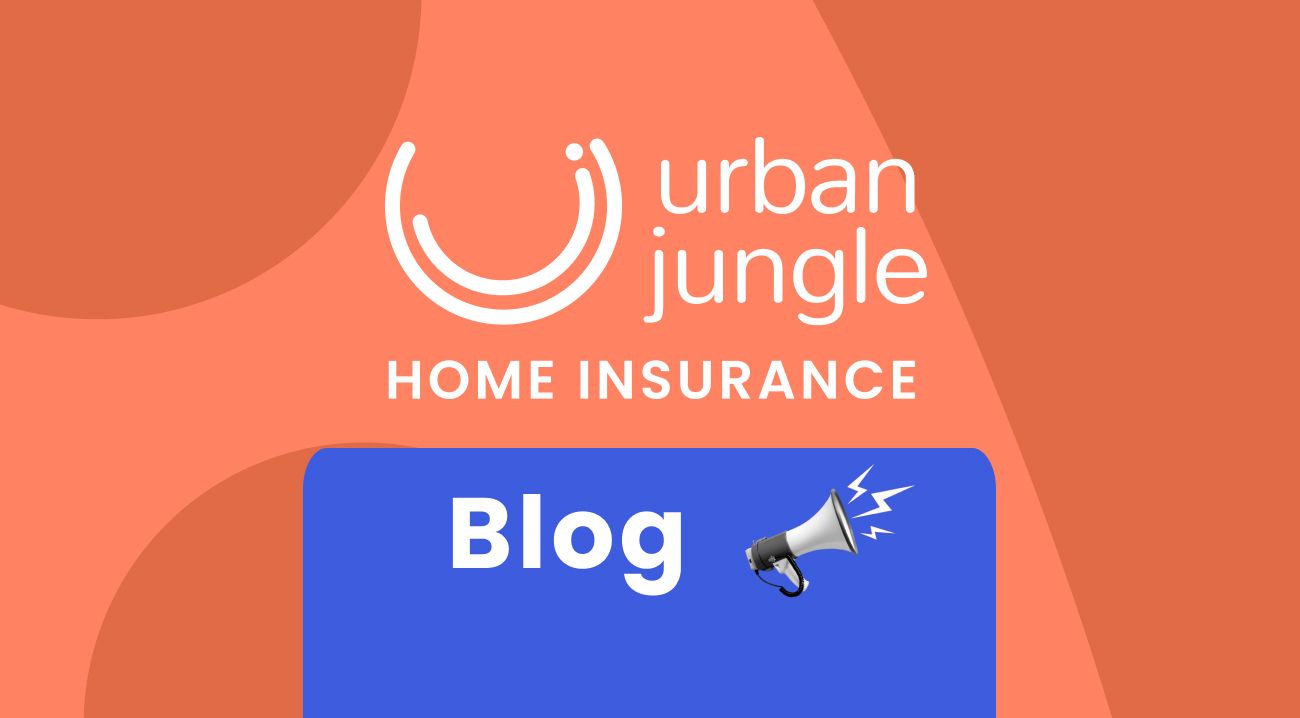 Does home insurance cover roof repairs?

It's that time of year again when rainy days are a bit of a given. If you have a poorly maintained roof, chances are you'll know about it soon.

A damaged roof can lead to a whole host of problems, from stained walls to costly structural and foundation faults.

Does house insurance cover roof leaks? Ultimately, it depends on your insurance policy and what caused it in the first place. Most Buildings and Contents policies will cover both the structure of the roof and any damaged belongings if the leak resulted from an unpreventable event, such as a storm. However, you won't be covered if it's due to a lack of maintenance on your behalf.
You'll need to make sure you're informed and don't invalidate your cover, here's a rundown.
When a leaking roof is (and isn't) covered by insurance

Building insurance policies are typically designed to cover damage caused by severe weather. So, if a storm causes rainwater to seep inside and ruin your ceiling, this could be covered,But, it all comes down to your insurance policy details. Here at Urban Jungle, you can view your policy documents at any time by simply logging into 'My Account' online and clicking 'View Policy Details'.

As the homeowner, it's your responsibility to keep the property in good condition. So, disputes can arise if the insurer determines that the damage (despite being caused by an insured event e.g. bad weather) could have been prevented if the roof had been in a better state to begin with.

Therefore, always make sure to keep records and receipts of any maintenance work you've had done to the roof - it could significantly help your claim. Read 'What can invalidate home insurance?' to find out more.
Roof repairs when you live in a flat
But, is a leaking roof covered by home insurance if you live in a flat? It depends on what policy you have, and whether you own a share of the freehold, or have the leasehold.

If you're the leaseholder: it is usually not your responsibility, but that of the freeholder to look after the structure of the property and take out buildings insurance. So, a leaky roof would be their issue to sort. You should be able to find the details of who is responsible for repairs in your lease documents.

If you own a share of the freehold: it's your responsibility (along with the other joint freeholders) to protect the property with buildings insurance. Find out more about the difference between leasehold and freehold in 'Things first time buyers need to know'.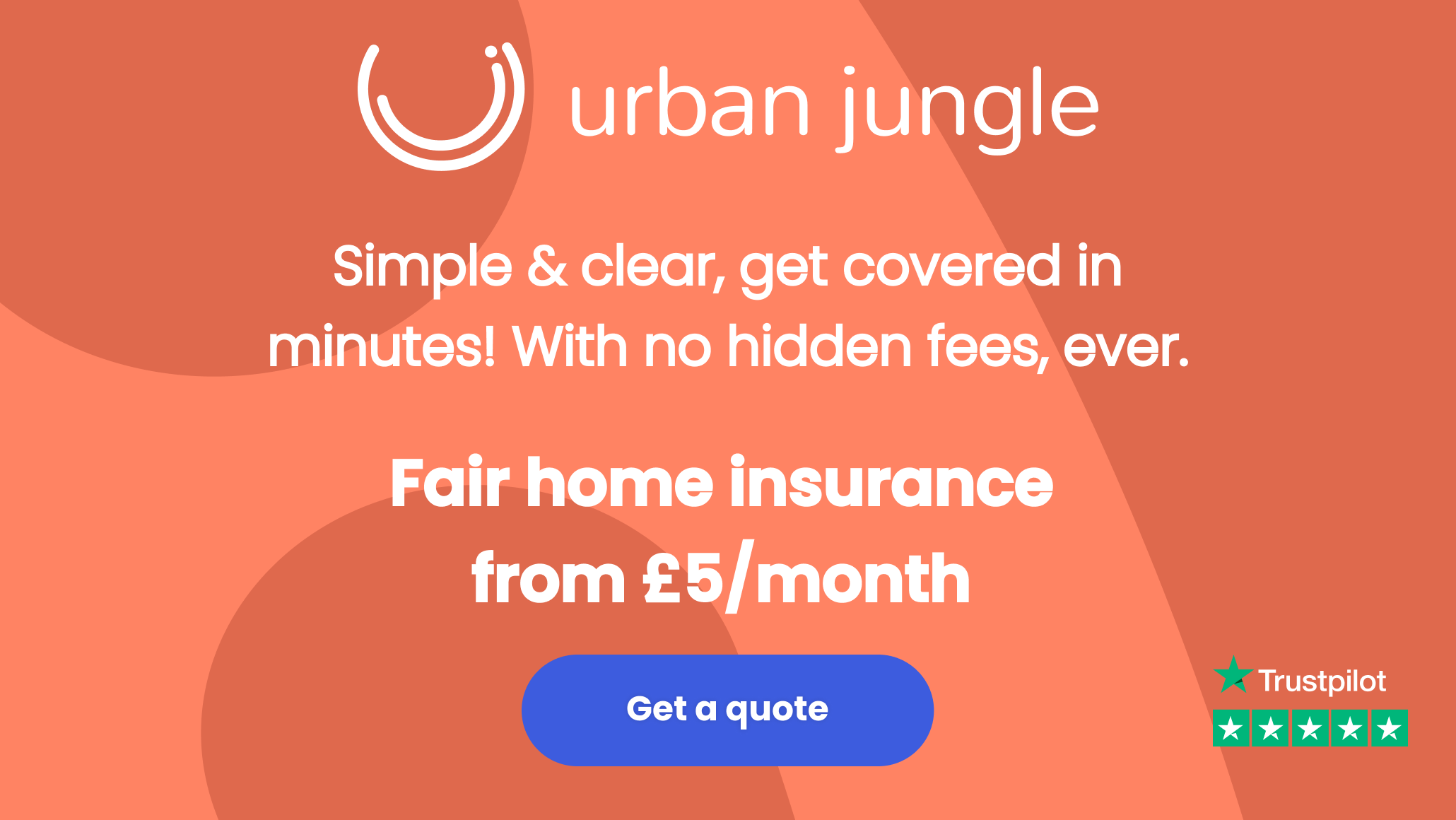 What happens if your belongings get damaged?
Home insurance is an umbrella term that includes two separate types of insurance: buildings and contents. Buildings Insurance covers the cost of repairing damage to the structure of the property. Contents Insurance protects your personal belongings.

When you buy a freehold property, your mortgage provider may require you to buy buildings insurance. However, most homeowners get combined home insurance to make sure they've covered all bases. Here at Urban Jungle, our Buildings and Contents insurance includes £1m of building cover and up to £120k contents cover. Find out more and get a quote here.

If a roof leak damages your stuff (for example ruining your curtains and carpet), you would need either a home insurance policy or standalone contents insurance in order for them to be covered.

So, in summary, does building Insurance cover roof leaks? Yes, buildings insurance is designed to cover roof leaks caused by severe weather events such as a storm, but it will only cover the cost of repairs to the structure of the building. To cover both the structure and your belongings, you would need to have combined home insurance.
How to maintain your roof

It's important to keep your roof in good nick to prevent leaks from happening. And if you do have to make an insurance claim, these simple maintenance tips might ensure your claim is valid:

Keep your gutters clear: a build up of leaves and debris can block your gutters and prevent water from draining.
Inspect your roof tiles: damaged or missing tiles can form the perfect gap for water to leak in. Make sure to get them replaced as soon as you can.
Check your windows: damaged or worn out seals can allow water in. Is a leaking skylight covered by insurance? Again, it really depends on your specific policy details, but it's a good idea to regularly inspect them for signs of wear and tear.
Trim nearby trees: overhanging branches can break and damage the roof. Get rid of any weeds or moss too.
Filing an insurance claim

As soon as you notice a leak or damage to the roof, get in touch with your insurance provider. Here's what you need to do:
Take any necessary steps to stop the leak from causing more damage. If it's a small leak this might involve putting some towels and a bucket down to collect the water, but if it's pouring in you should call an emergency tradesman.
Take as many pictures as possible of the damage. If the damage/leak was caused by severe weather, take a screenshot of the weather report. Hunt out any records or receipts you have that shows you've been maintaining the roof before the damage occurred.
Ring your insurance provider. Have your policy number to hand and give as many details as possible about the issue.
Wait for your insurer to give details on the next step.

A few final tips…

We hope you're feeling confident and clued up on home insurance and roof repairs.
Whilst we're on the topic, have you considered Home Emergency Insurance? Home Emergency Insurance covers costs that result from a sudden, unexpected event that requires immediate action, such as losing your only set of keys or experiencing a complete breakdown of your heating system.
Here at Urban Jungle, you can add it onto your Home Insurance policy in just a few clicks. Find out more about 'What is Home Emergency cover?' here.

And lastly, insurance is crucial to protect you when the worst happens, but have you also thought about preventative measures? From changing your WIFI password to investing in a video doorbell, read our '9 ways to protect your home'.
Urban Jungle is not a financial advisor and information in this article should not be taken as advice or recommendation.