Home Insurance and storm or weather damage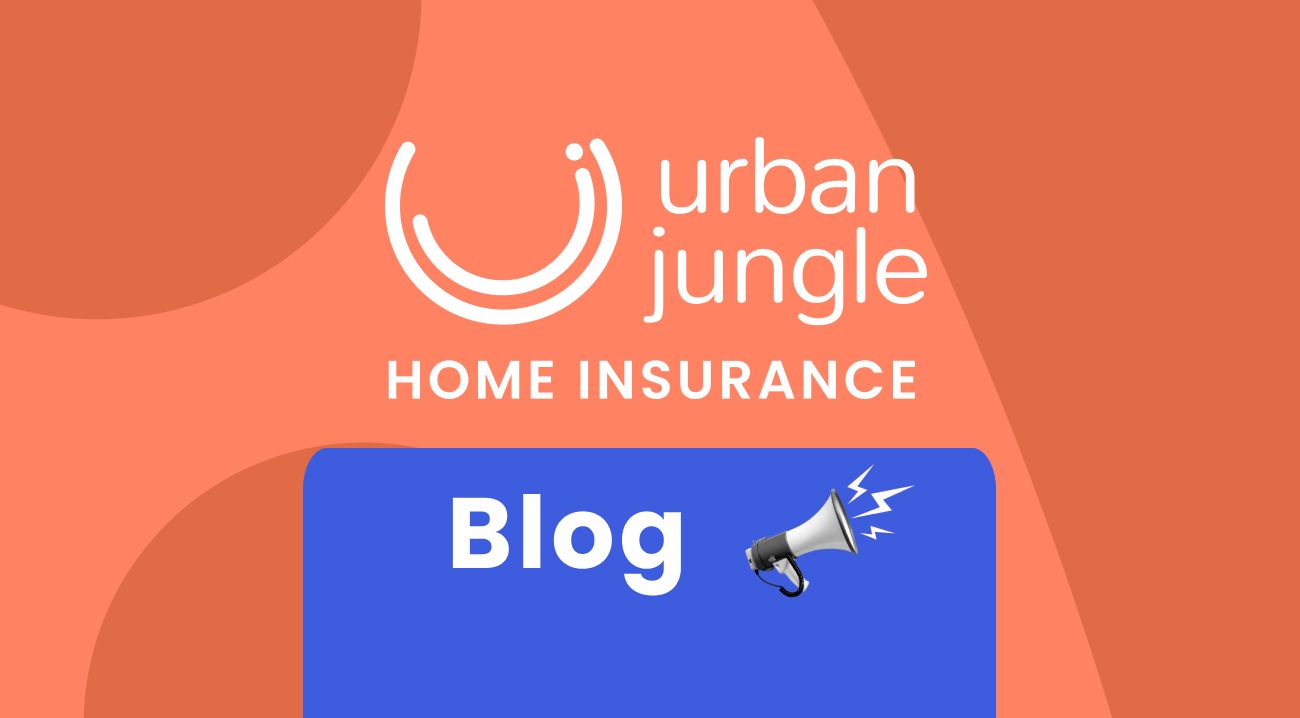 Home Insurance and storm or weather damage
With storms like Ciara and Eunice only getting more frequent and more powerful in the 2000s, we've all become more aware (and wary) of storms and the damage they can cause to our homes as well as the things and people we care about.
Does home insurance cover storm damage?
Yes - if you have home and contents insurance, you should be covered, to one extent or another, for storm damage. Many insurance providers will also cover you for emergency housing if the state of your house is in such a way that it's not safe to live in.  

The consideration and the nuance in your cover come in when understanding how and when the damage happened. By definition, Buildings Insurance covers structural damage to your home - the cost of rebuilding. And sometimes structural damage can have a rather specific definition.

Common scenarios we define as weather include:
Storms
Floods
Weight of snow

It's also important to remember that what we may call in conversation "a storm" won't necessarily meet all insurance criteria to be a storm. If it's named by the MET office that's a good start, but insurers do need to be specific about definitions though. The Association of British Insurers define weather for this particular part of your cover as:

"Wind speeds with gusts of at least 48 knots (55mph) or;
Torrential rainfall at a rate of at least 25mm per hour or;
Snow to a depth of at least one foot (30 cm) in 24 hours or;
Hail of such intensity that it causes damage to hard surfaces or breaks glass"
What about my roof? Is it covered if damaged?
Yes, it should be, assuming it happened during the storm, you took care to limit damage to your roof, and notified the claims team of your insurance provider. Taking detailed photos of the damage is also helpful.
What about my fence? Can you claim for a fence on Home Insurance?
Not usually - for example, in Urban Jungle's Home Insurance policy it is an exclusion. Fences aren't considered structural and are in the open, and likely wouldn't be covered by accidental cover either, for the same reason. Other items not covered include most items that are out in the elements by their very nature - for example:
Domestic fixed fuel-oil tanks in the open
Swimming pools
Hot tubs
Tennis courts
Drives
Patios and terraces
Paths, gates and fences
Radio or television aerials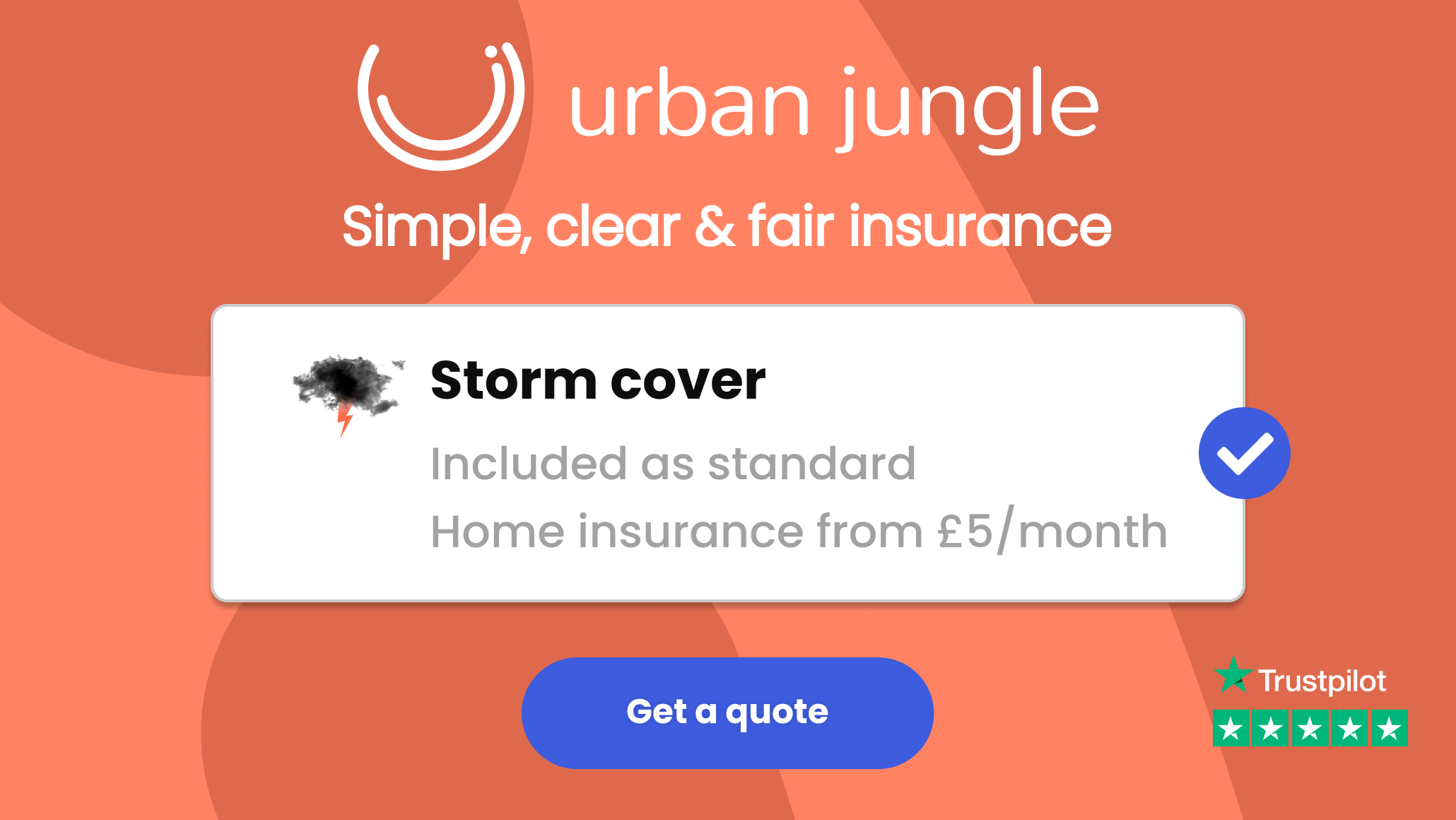 What to do if my home has storm damage?
First things first, make sure everyone is safe, okay, and secure. Do what you can do to limit any further damage to your home, too.

Second - document. Take photos, notes, whatever you may need to show the damage, and the fact that the storm was the primary cause of that damage. This also includes a record of the storm itself - weather reports or news articles help definitively situate your home in the weather event.

With the documentation and your home, treat it like a crime scene - don't move stuff around or destroy anything. If your insurer needs to make a house visit to review your claim, they'll need to review the home with everything as it was when the damage happened. You should try not to move things until the team has come out to review it.
"Primary cause" is also an important concept here, so if you're a recent or first-time homebuyer, take note, because it's worth having clear and up-to-date records on the state of your home. Having on-hand evidence your home is water-tight, stable, not dealing with slow-moving problems like mould or termites, and generally in good repair will make the process of proving your claim and getting your home repaired smoother. Urban Jungle and other insurance providers often actually ask if your home is in a good state of repair and free from damage or defect when you sign up for home insurance, and if it's not, that can invalidate your insurance entirely.

Thirdly, call your insurance - particularly given most insurers don't want you to move things, you'll likely want to get the team out to your home as soon as possible to assess the damages. Even better, if you have someone working with you, one person can document while the other calls.

If you've taken out Emergency Cover you may be able to get the cost back from your insurer if there are any emergency repairs you need to get done - and this should cover alternative accommodation as well.

Tips to protect your home from storm
Part of having a home in good repair and taking care of it is making sure your home is prepared to weather the storm in the first place. This could be by:
Set aside some money throughout the year to have as a repair fund for standard maintenance due to wear and tear
Repair anything loose or in need of upkeep before storm season (this includes your roof tiles!)
Clean out your gutters and pipes outside
Check and repair any loose or leaky taps or pipes in your home
Consider cutting down any branches that come close to your home
Consider getting an engineer to come out and assess the structural integrity of your home
Know how to safely turn off all your mains: power, gas and water
Check your insurance policy - know what you're covered for, that your policy is up to date, how to contact the insurer
Have a plan - if you have to evacuate and leave your home, where would you go? What would you need?

When you get word there is a storm coming in the forecast or on the radio, it's time to get into gear:
Keep your phone charged and ready
Secure any loose items outdoors - and bring anything inside or undercover that you can
If you have a car, move it into your garage if you have one, or if you don't and flooding is expected, move it to high ground and away from trees
If you're in a flood risk area, consider moving valuables up to the highest area in your home you can
If you have an emergency kit, get that accessible and ready

Owning a home, particularly in moments like these, can be a lot of scary responsibility. Keeping your home well-maintained ahead of storm season, having a plan and knowing what you should do before a storm hits to help protect your home during high winds and rain or snow, and having home insurance coverage can all help you keep a cool head during a situation you hopefully don't have to go through more than once in your lifetime.
Urban Jungle is not a financial advisor and information in this article should not be taken as advice or recommendation.