Is buildings insurance the same as home insurance?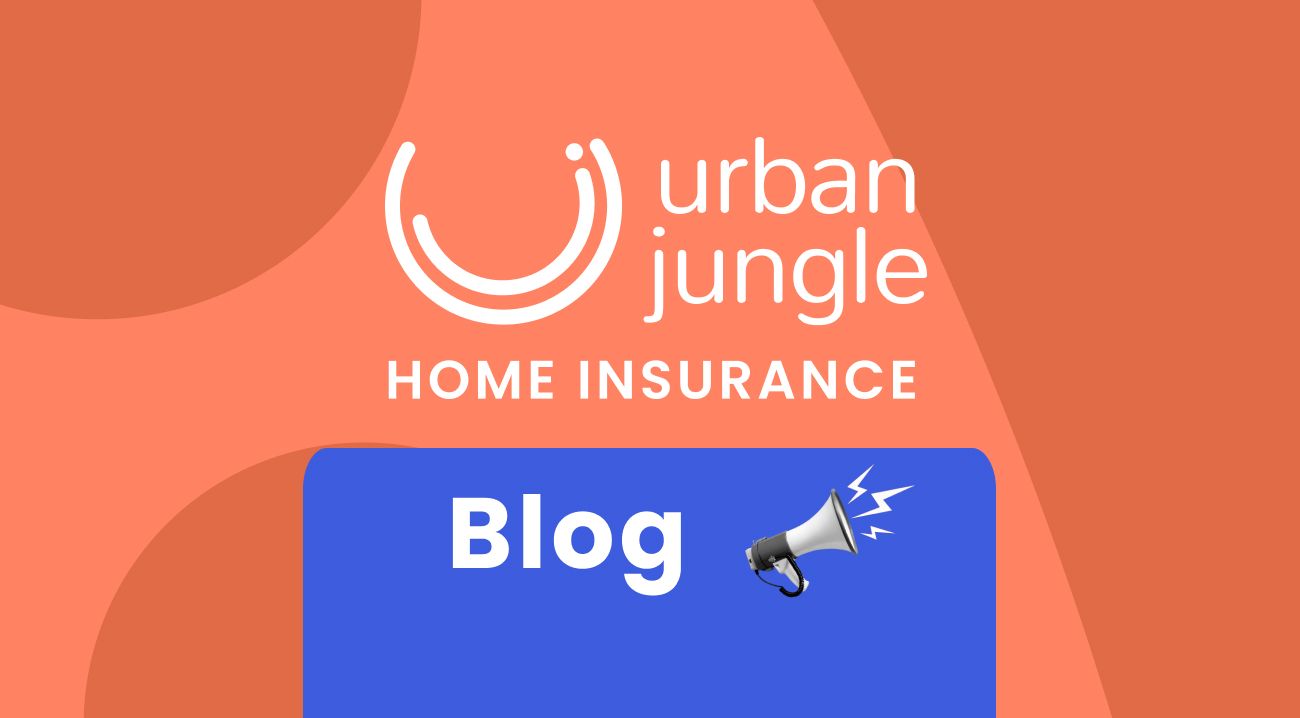 Is buildings insurance the same as home insurance?
If you're in the process of buying a home, you've probably run into the terms home insurance and buildings insurance. You might even have seen the two used interchangeably, but they're not actually the same thing.
Buildings insurance is a type of home insurance. While they're both used to cover your home, there's a difference between the two. That difference is contents insurance. Home insurance can refer to buildings insurance and contents insurance, while buildings insurance is just what it says on the tin — cover for the building.

If you're feeling a little confused, you're not alone. Nearly half of people in the UK don't know what home insurance actually covers.
But there is good news — once you understand what the terms buildings insurance and home insurance refer to, you'll have a pretty good idea of what policy you need to insure your property.
Let's dive into the ins and outs of buildings insurance and why buildings and home insurance are often used to refer to the same type of cover.
What is buildings insurance?
Buildings insurance is meant to protect the structure of your building. So it's cover for the actual building — the walls, flooring, roof, and permanent fittings, such as built-in wardrobes, sinks, and bathtubs.
With a buildings insurance policy, you can rest easy knowing you're covered if the unexpected happens.
You'll need to check what events are covered in your policy as the details vary between insurance providers. But, usually, you'll be able to submit a claim for damage caused by fire, fallen trees, vandalism, natural disasters such as storms and floods, and leaking pipes with a buildings insurance policy.
If you want protection for the structures outside of your home but on your property — such as a shed in your back garden, unattached garages, and fencing — you'll want a policy that includes external structures. Not all policies include these extras, but you might still be able to get them as an add-on. So, you can get the cover you need.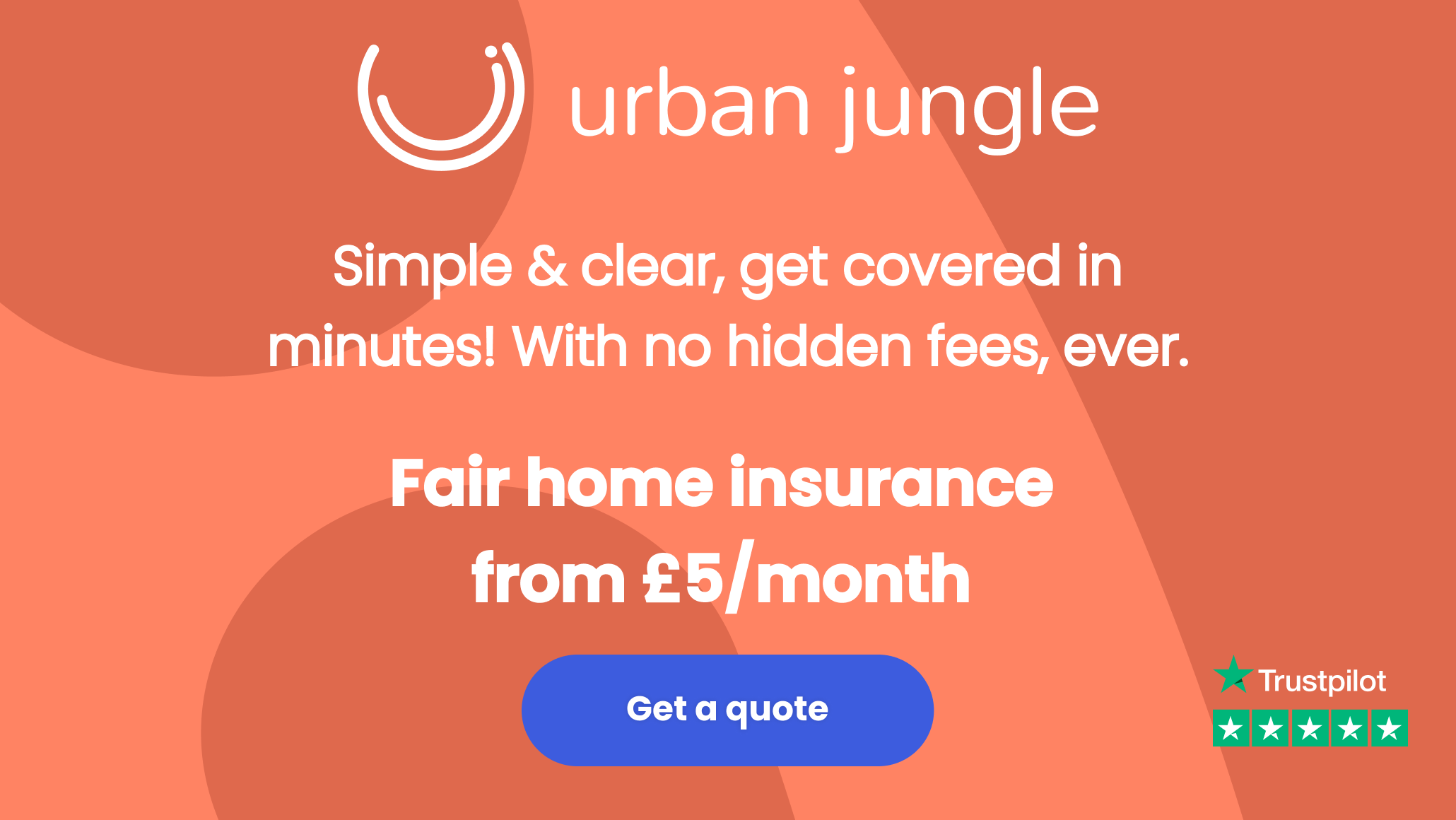 Is home insurance the same as buildings insurance?
Home insurance can refer to buildings insurance and contents insurance, which is cover for the property inside the home, and can include your furniture, kitchen appliances, clothing, electronics, and jewellery.
So, is buildings insurance the same as home insurance?
Buildings insurance is a type of home insurance. That's why sometimes these terms are used interchangeably. But buildings insurance is only one part of the equation. Home insurance can refer to a buildings insurance policy, a contents insurance policy, or a policy that includes both.
Who is buildings insurance suited for?
If you're a property owner, you'll probably want to have buildings insurance. It's not required by law, but it's usually necessary to take out a mortgage.
When would you get buildings insurance without contents insurance?
Not everyone needs both types of home insurance. As a landlord, you can get a landlord's buildings insurance policy to cover your needs. But, unless you leave the property furnished for your tenants and need to protect the home's contents, you wouldn't need contents insurance for a rental property.
On the other hand, if you're a renter, you probably won't need buildings insurance. But you could purchase a contents insurance policy. That way, you'll have a financial safeguard in place in case something happens to your belongings.
As a homeowner who lives in the property, you might want a home insurance policy with both buildings and contents insurance. Usually, bundling your home insurance in this way helps you save money. You might pay less than you would if you buy buildings insurance and contents insurance separately.
Can you just purchase buildings insurance?
You don't have to purchase contents insurance. It's not compulsory, and you usually won't need it to have a mortgage. So, if you're not concerned about the contents in your home being damaged, you can simply purchase buildings insurance to protect the structure.
Most homeowners will want contents insurance as part of their home insurance policy. It's usually also cheaper than buildings insurance, so including it in your home insurance policy won't increase your expenses that much.
What to look for in a buildings insurance policy
Buildings insurance policies aren't created equal. Some policies will include all the essentials. Others let you choose what you need as add-ons.

Here are some of the things you should look for when comparing policies:
Accidental damage – Accidental damage includes unintentional harm to the structure of your home, for example, if you accidentally knock a hole in the wall or break a window when moving around furniture.
Escape of water – Some policies cover leaks from burst pipes or water tanks, but not all do as standard.
Home emergency – If you have a heating or plumbing emergency, having home emergency cover in your insurance policy can cover emergency repairs.
Alternative accommodation – If your home is damaged and becomes inhabitable, you may need to move into alternative accommodation. Some policies include this cover as standard.
Excess – When you submit a claim, the excess is the amount you would pay towards a successful claim. You can change the excess you choose, which will affect the price of your policy, but the most important thing is to choose an excess you're comfortable with.
A few final tips...
If you're ready to purchase home insurance, whether you need buildings insurance, contents insurance, or both, you can choose a plan that fits your needs at Urban Jungle. Get up to £1m of buildings cover, £120k of contents cover, and the flexibility to add on the extra protection you need. Learn more about how our home insurance policies work.
Urban Jungle is not a financial advisor and information in this article should not be taken as advice or recommendation.