Buildings insurance for flats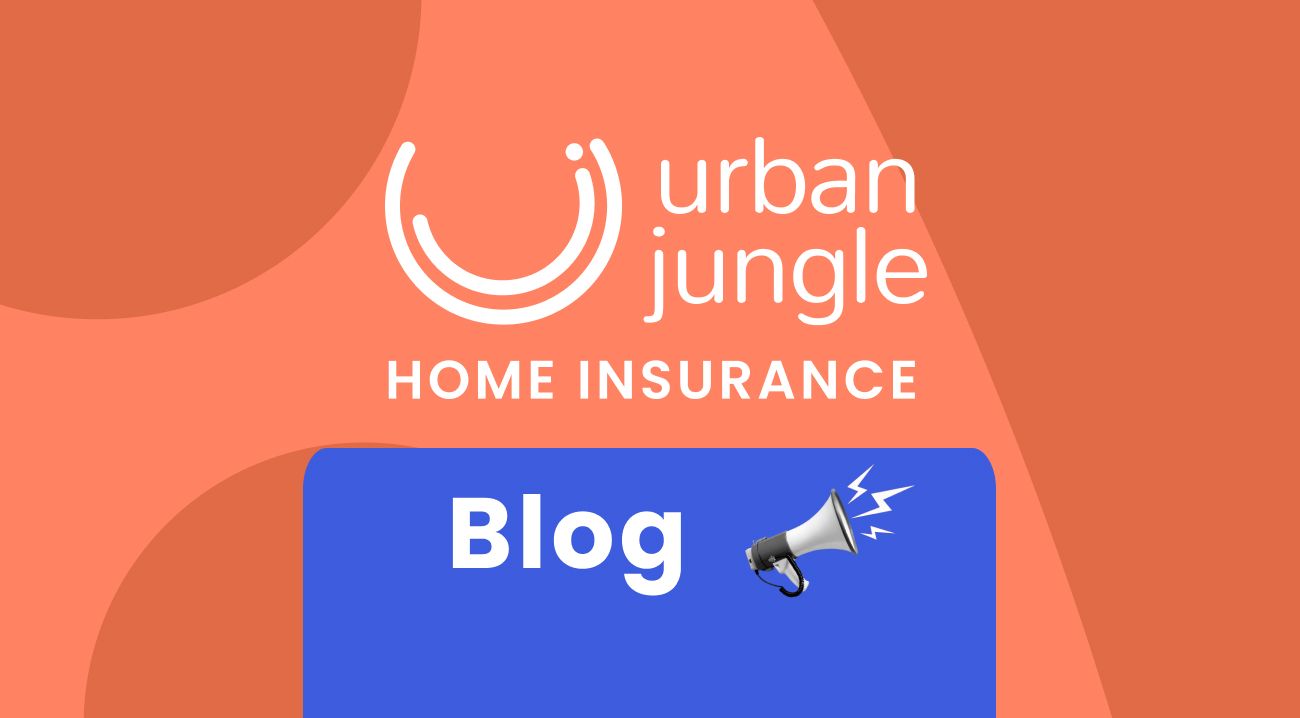 The ultimate guide to Buildings Insurance for flats
Buildings Insurance for flats can be a tricky subject to navigate. As an owner or leaseholder, you have a vested interest in both your flat and the building. But you might not actually own the physical building. So, who is responsible for Buildings Insurance for a block of flats? Do you need Buildings Insurance for a flat? And what does Buildings Insurance cover in flats?
Let's explore these questions and more below.
What is Buildings Insurance, and what does it cover?
Buildings Insurance is designed to give you financial protection should your home's structure become damaged. It should cover the cost of repairing or rebuilding your flat, including the expenses related to site clearance, demolition, and hiring an architect. Sheds, garages, pipes, drains, and cables are often covered, too.
In general, a Buildings Insurance policy could cover damage caused by:
Theft and attempted theft
Vandalism
Fallen trees and lampposts
Fire, explosions, storms, earthquakes, floods
Burst pipes
Oil leaks from your heating system
Subsidence
Buildings Insurance typically does not cover the following:
General wear and tear or damage that occurs gradually over time
Damage caused by some pests, like birds or rats
Frost damage
Mechanical or electrical breakdown, like repairing a boiler when it breaks down (as they all eventually do)

When purchasing insurance, it's always a good idea to carefully read all documentation. Policies vary between insurers, and you don't want to end up in a sticky situation without the money you need to make repairs or rebuild.
Who is responsible for Buildings Insurance for a block of flats?
Whether or not you are responsible for organising and paying for Buildings Insurance for a block of flats depends on your ownership status. Are you a freeholder or leaseholder?
Freeholder Buildings Insurance
If you own your flat on a freehold basis, you should have it until you decide to sell it, and that decision is usually up to you. Buildings Insurance is your financial responsibility, and you typically share a policy with other freeholder owners.
Buildings Insurance for flats with leasehold
A leasehold is when you own the flat for a pre-determined time. For example, you might purchase a flat with an 80-year leasehold. The landlord maintains ownership of the freehold, which means when those 80 years are up, the ownership returns to them.
Do I need building insurance for a leasehold flat? There is no hard and fast rule when it comes to organising Buildings Insurance for a flat owned on a leasehold basis. In most cases, the freeholder will take care of Buildings Insurance. However, it's a very good idea to check your obligations before you sign the dotted line – you might just find some aspects of Buildings Insurance come down to you.

Buildings Insurance for renters
If you rent your flat, Buildings Insurance is likely not your responsibility, but if you are unsure, you can always check with your landlord. You may still like to take out Contents Insurance, which can give you peace of mind about the belongings and valuables in your home.
Do you need Buildings Insurance for a flat?
Do I need Buildings Insurance for a flat? Is it compulsory, or can I get by without it?
While Buildings Insurance is usually not a legal requirement, it can be necessary in some situations.
If you have a mortgage on your flat, Buildings Insurance will likely be mentioned in your contract as a condition. Typically, the coverage must be enough to cover the outstanding mortgage balance. Lenders will usually give their customers the freedom to select their own insurer, but they can still reject the policy you choose.

Keep in mind that you may need to take out Buildings Insurance on your flat from the day the sale is completed. In most cases, you will need to continue insuring the flat until you sell it and the deal settles.
If you don't have a mortgage and own your flat outright, Buildings Insurance isn't technically necessary. But, it can be a good idea to have in place. Should the worst-case scenario occur, insurance gives you that all-important sense of security.

How much Buildings Insurance cover do I need?
The insurance you share with other freeholders should provide enough coverage to rebuild the building of flats – the goal of Buildings Insurance is to cover the cost of rebuilding your property in the event the worst happens. Your share of this figure will likely be lower than the market value or resale price of your individual flat.
To get the total rebuild cost, you may need to enlist the help of a surveyor.
Generally, the cost of rebuilding increases over time. If you renovate your flat or add an extension, the rebuild cost will go up, too. It's important to review your coverage regularly to ensure you are not underinsured. If you make a claim but your coverage isn't enough to fund repairs or a full rebuild, you may have to make up the difference yourself.
What extras should you consider when insuring your flat?
The Buildings Insurance you choose for your flat can depend on a whole host of variables – where you live, who you live with, and your preferences. For example, you might want to pay extra for accidental damage. Polices come in all shapes and sizes, and many insurers offer extras and add-ons, allowing you to tailor your policy to meet your needs.
What kinds of extras should you consider? Here are some of the most common:
Contents Insurance. Contents Insurance can cover your belongings when they're in your home. This might include things like your furniture, clothing, and tech.
Home Emergency Cover. This should cover the cost of emergency home repairs but doesn't typically cover the cost of fixing damage caused by the emergency. For example, if you have a sudden pest infestation, it might cover pest control fees. But after the pests are removed, it might not cover the costs of repairing leftover damage.
A few final tips...
Owning a property is a huge milestone, but it does come with responsibility. By covering your home, you can rest easy. If you would like a quote for Buildings Insurance for your flat you can start now.
While you're here, you might be interested in some of our other blogs: