Does home insurance cover pet damage?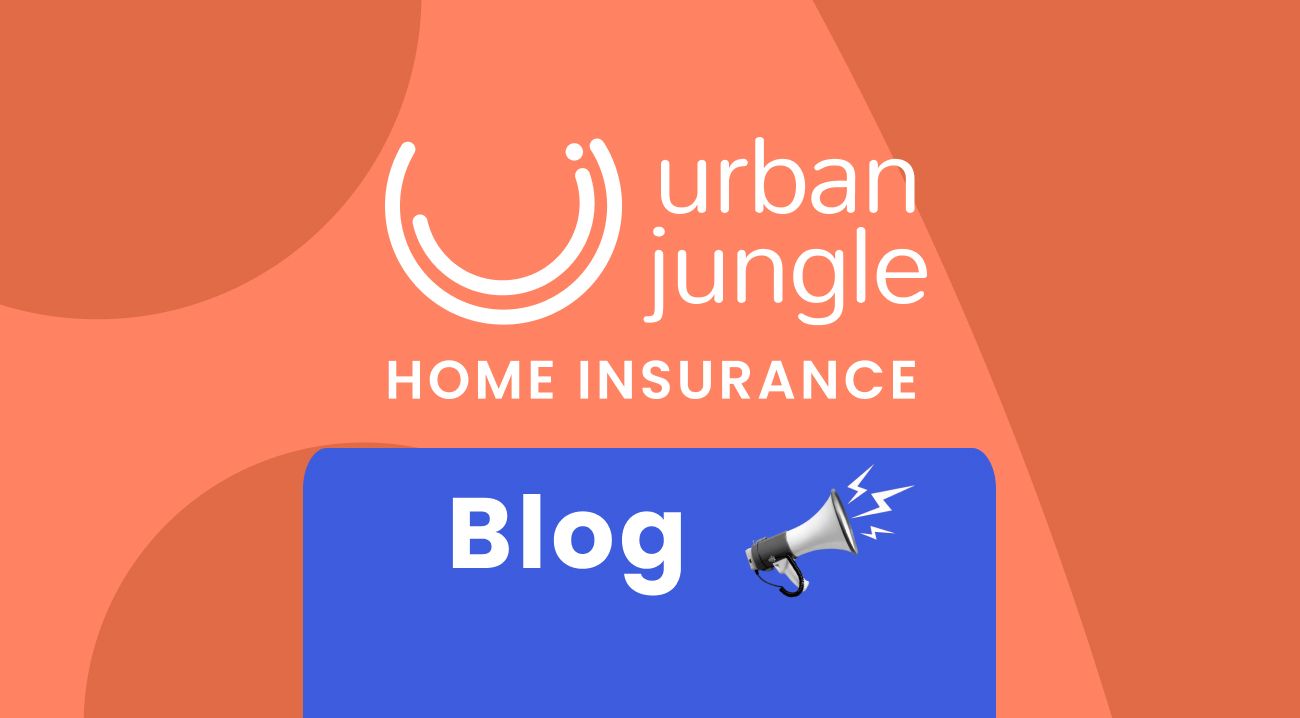 Does home insurance cover pet damage?

Loyal and loveable, it's likely that your pet is considered part of the family. After a long day at work, there's nothing better than being greeted at your front door by the swish of your dog's wagging tail or the comforting purr of your cat.

But, we all know they have a mischievous side. Social media is awash with videos of cats ripping down curtain poles and dogs getting into all sorts of mishaps. They're funny to laugh at, but less amusing when it's your own property.

Especially if you have a young, yet-to-be-trained pet in the house, it's likely that there will be some 'incidents', but what can you do about it? Does house insurance cover damage by pets? Here's a rundown of everything you need to know.

Home insurance for pet damage: Buildings and Contents Insurance
If you accidentally knock over and break your eye-wateringly expensive speakers at home, the cost of replacing them could be covered if you have Accidental Damage included in your home insurance policy. Accidental damage refers to unexpected and unintended damage or breakage caused by an unforeseeable and one-off event. Read 'What is Accidental Cover on home insurance' to find out more.

But, if your pet were to do the same, you may not be able to make a claim, unless you have specific cover on your Buildings and Contents Insurance policy

We're proud to say that Urban Jungle is one of very few insurance companies to offer insurance for pet damage. You can add Contents and Domestic Pet Owner cover onto your Urban Jungle Buildings & Contents insurance policy.

So, what will it include if you add Pet Damage onto your Buildings and Contents insurance? This policy add-on is designed to cover your stuff against accidental damage caused by your pet(s), such as chewing, scratching, tearing or fouling. This means that you can rest easy knowing that if your puppy does take a liking to your ipad, it won't be quite so costly...

Before taking out a policy, it's important to read the policy document to know exactly what you'd be paying for. Cover varies across all insurers, and pet damage is usually separate from standard accidental damage.

Ok, so say your cat jumped at your TV and mangled the screen (perhaps an extreme example but we've seen stranger things), how would you go about 'claiming on contents insurance'? From paying the excess to no claims bonuses, our blog will give you the lowdown.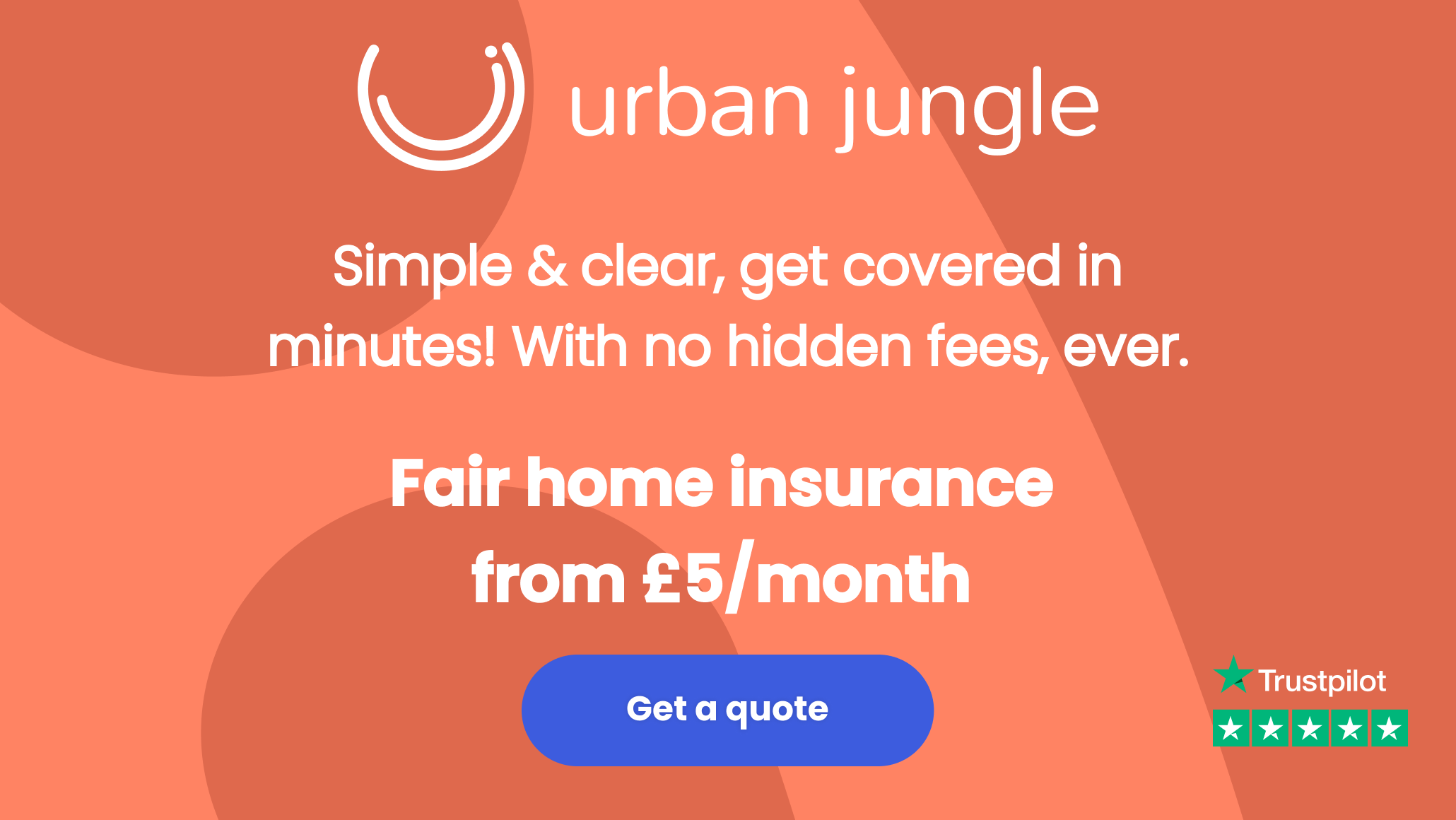 Pet insurance vs pet damage cover

You might be wondering - why wouldn't you just get pet insurance rather than a pet damage add-on? Ultimately, they are two very different things.

Pet insurance usually includes cover for vet bills and medical treatment, but it won't cover the cost of any damage your pet causes to your stuff . In contrast, our pet damage add-on is effectively accident-only insurance for your stuff; for the cost of a meal deal a month, it will give you peace of mind that, if your furry friend chews your Apple Mac, you won't be left out of pocket.

Damage caused by other animals

Pets aren't the only animals that can wreak havoc in our homes. Pests, insects, vermin - cue the *shudders* - are significantly less welcome, and can be significantly more destructive.

In the case of an infestation, Home Emergency cover could be your knight in shining armour. It would usually cover the cost of contractor call outs, charges, parts and materials. Read 'What is Home Emergency cover?' to find out more.  

A few final tips…

Here at Urban Jungle, transparency is at the core of what we do, so we've clearly and simply laid out all our policy details here, to help you 'Choose the right cover for you'. Our pet damage add-on will provide comprehensive cover for your own home and belongings, but you won't be able to claim for any damage caused to someone else's home or belongings. Once you take out a policy, you can view your documents at any time by logging into 'My Account' online and clicking 'View Policy Details'.

Whilst we're on the topic of home insurance, how much do you really know about what it does and doesn't cover? For example, if a storm damaged your roof and caused a leak, would you be able to make a claim? Read 'Does home insurance cover roof repairs?' for all the answers.

It is also crucial to make sure you don't invalidate your home insurance. Every insurer has their own terms but, as a general rule of thumb, your policy won't protect you if you haven't looked after the property or it wasn't secure when the incident happened. If you invalidate your cover, you could be left seriously out of pocket. Find out more by reading 'What can invalidate home insurance?'

Insurance can feel a bit jargon-y sometimes and seriously test your attention span. So, to ensure you're able to make an informed decision, we've put together a digestible glossary: 'Home insurance terms explained'. On top of that, our fantastic team is always on-hand to answer any queries you might have - just drop us a message here.


Urban Jungle is not a financial advisor and information in this article should not be taken as advice or recommendation.