Is my house insured?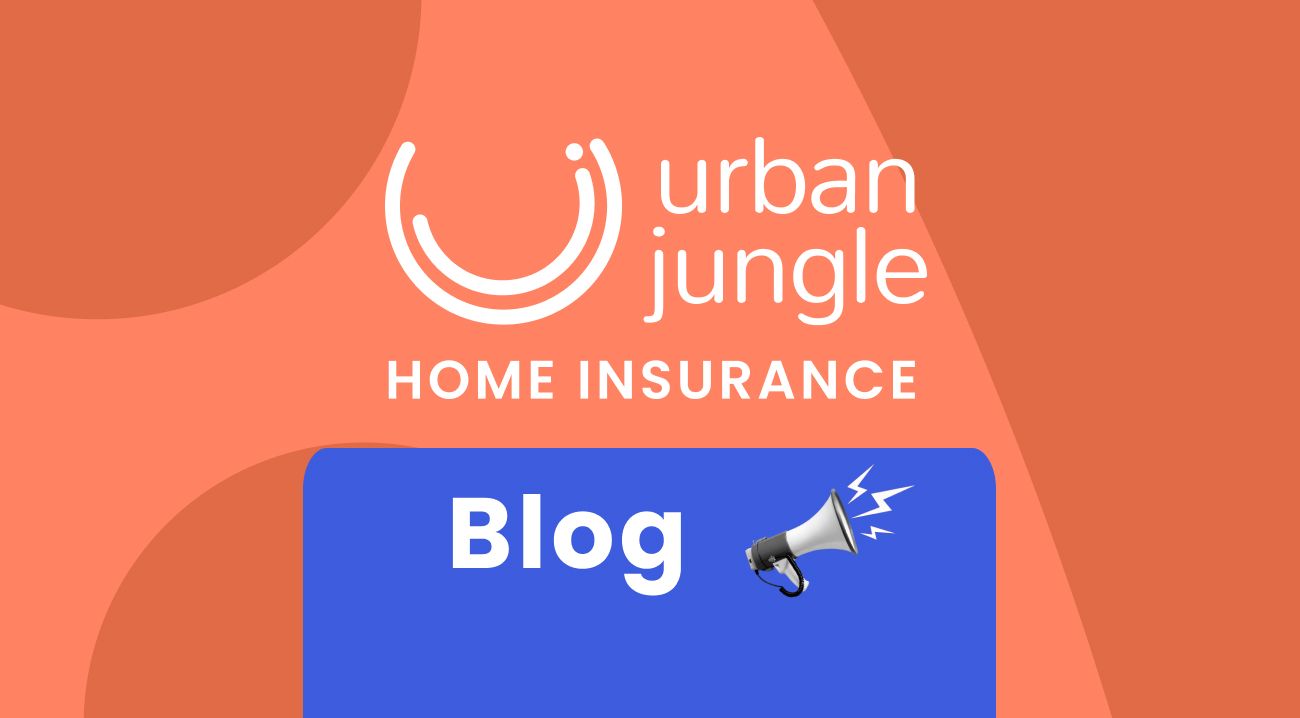 Is my house insured?
Trust us, you're not the first person to stop, mid cup of tea, and think '...wait, have I got house insurance?'.

In particular, it can be confusing for leasehold property owners - do you need insurance or is that covered by the freeholder? Or, perhaps you took out home insurance a few years back, accidentally burying the policy documents under a mound of payslips and council tax forms - are you sure you renewed it?

Insurance is not something you want to assume you have. Worst comes to worst, something happens and you're not covered...well, you might be left seriously out of pocket.

So, here's a rundown of everything you need to know, from how to check if your house is insured to why you may need it.

How do I know if I have home insurance?
To put it simply, in order to be granted a mortgage you must have Building Insurance - this way the lender knows that the property (a.k.a their investment) is protected. So, if you're a homeowner paying off a mortgage, it's highly likely that you took out home insurance when the sale went through.

But, it's a bit less black and white if you own a leasehold property - no matter whether it's a flat, house or maisonette. If you're a leaseholder, you own the property but not the land the property stands on. As a result, you might not have needed to take our home insurance when you bought it because the freeholder or management company already has the building covered. Want to learn more about the difference between leasehold and freehold? Read 'Things first-time buyers need to know'.

However, never assume that the freeholder has building insurance. It's best to drop them a line to find out, and ask to see the policy documents too.

How can I find out if I have home insurance?
Now's the time to roll up your sleeves and do a bit of digging.

If you know you have a policy but can't remember who your home insurance is with:
Check your bank statements, credit card bills or direct debits for any regular payments, whether monthly or annually.
Search your email inbox for insurance related messages. Use words like 'insurance' or 'policy'.
When you applied for your mortgage you will have had to provide your lender with the details of your home insurance, so get in touch with them and ask.

If you know who your insurance provider is but can't find the policy document:
Contact the insurance company and ask. Once they have your name, postcode they should be able to hunt out your policy.
Here at Urban Jungle, if you take out insurance with us you can view your policy documents at any time by simply logging into 'My Account' online and clicking 'View Policy Details' - easy!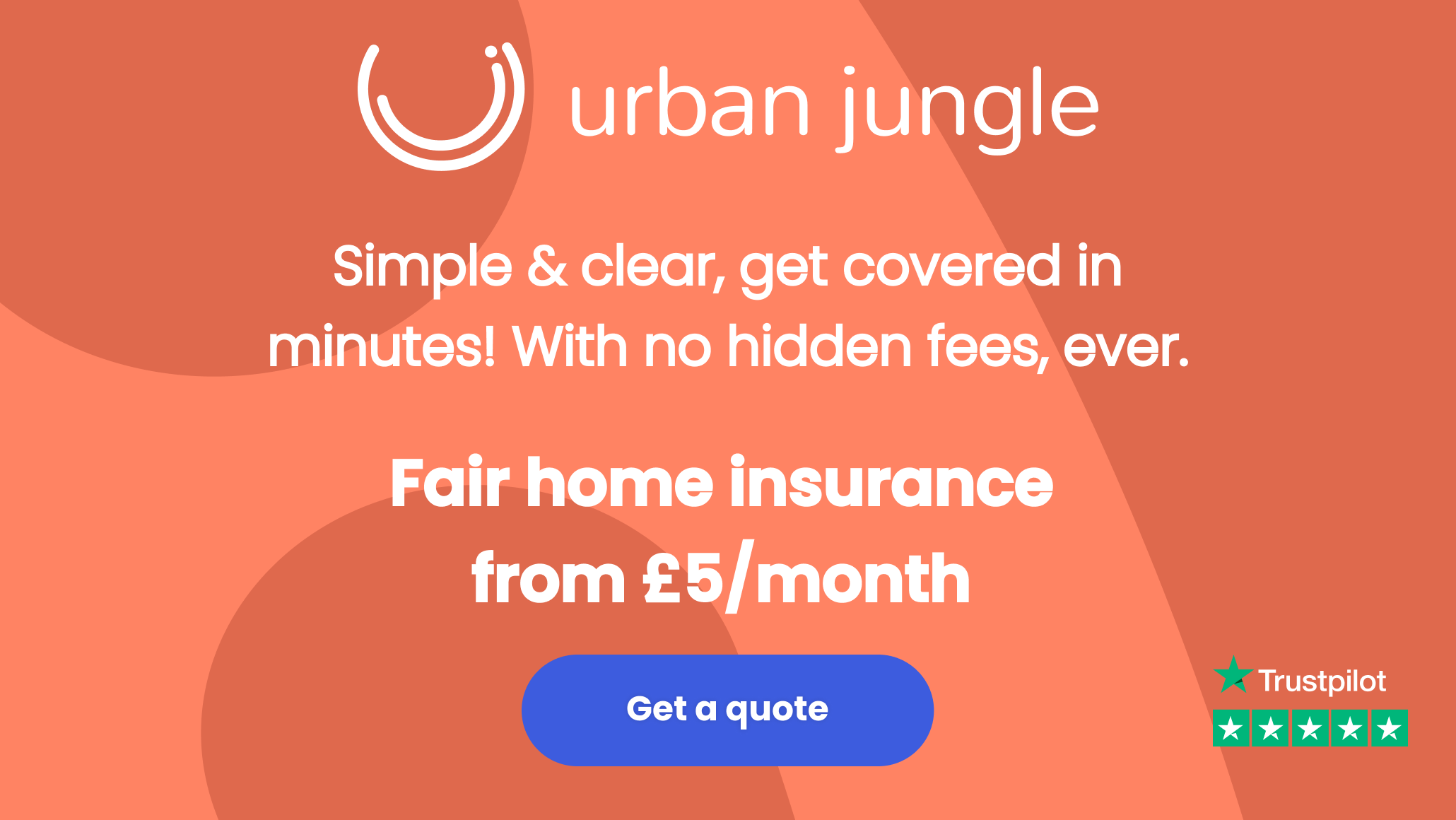 Why you need home insurance
If you don't have a mortgage there's no legal requirement for you to have home insurance, however it's a good way to protect your property. Unless you have a huge chunk of savings, it's unlikely that you'd be able to cover the cost of repairing your home if the worst should happen.

Home insurance is an umbrella term that refers to both Building Insurance and Contents Insurance. So, what's the difference?

Building insurance covers the cost of repairing damage (caused by the likes of a fire, storm or flood) to the structural parts of the property, such as the roof and walls.

Contents insurance covers your stuff within the home, like your laptop and bike. Check out our blog 'Contents insurance comparison: our ultimate guide' to learn more.

Designed for homeowners, a Buildings and Contents insurance policy combines the two together; covering your property, its fixtures, and the stuff that goes in it, so your whole home is protected. Read 'What is Building and Contents Insurance' to find out all the details.

But, what about renters?

When it comes to rental properties, it's the landlord's (not the tenant's) responsibility to make sure there is adequate building insurance in place. This typically means taking out landlord-specific insurance, rather than a standard home insurance policy. Why? - because these types of policies aren't tailored to the issues landlords might face. Find out more by reading 'Landlord insurance Vs homeowners insurance?'
However, if you're a tenant - please be aware that your landlord's policy will not protect your belongings - that's your responsibility. And this is where content insurance comes into play. From as little as £5 a month, we could cover your stuff, from laptops to phones, jewellery to bikes, both in and out of the house. This means that if your protected belongings are stolen or accidentally damaged, you might be able to claim for them, rather than having to shoulder the full cost.  On top of this, it would also include Tenants Liability Cover, which would cover your landlord's stuff if you accidentally damaged it - find out more by reading 'What is Tenants Liability Insurance?'. We'll cover you in a flash on a monthly rolling plan with no hidden fees. Ever. Get a quote now.

Still not sure you need it? Our blogs 'Do I really need home contents insurance?'
and 'Do I need contents insurance as a student?' should clear things up for you.

A few final tips…
So there you have it, now you should (hopefully) know exactly how to find out if you have home insurance. If it turns out that you're not insured, we can help you get covered in a flash with our flexible, faff-free policies. Get a quote now.

Make sure to familiarise yourself with the policy document to find out exactly what is and isn't covered, and what you can and can't do. Every insurer has their own terms and conditions but as a general rule thumb certains actions could invalidate your cover, for example if you didn't lock up your house and there was a break in. And if you're not covered, the insurer won't pay out when you make a claim. To prevent this from happening, read 'What can invalidate home insurance?'.

And lastly, do you know your 'average clause' from your 'excess'? We've put together the ultimate jargon-buster insurance glossary to help you get clued up. Read 'Home insurance terms explained' now.

Urban Jungle is not a financial advisor and information in this article should not be taken as advice or recommendation.