How to get on the property ladder: The 10 steps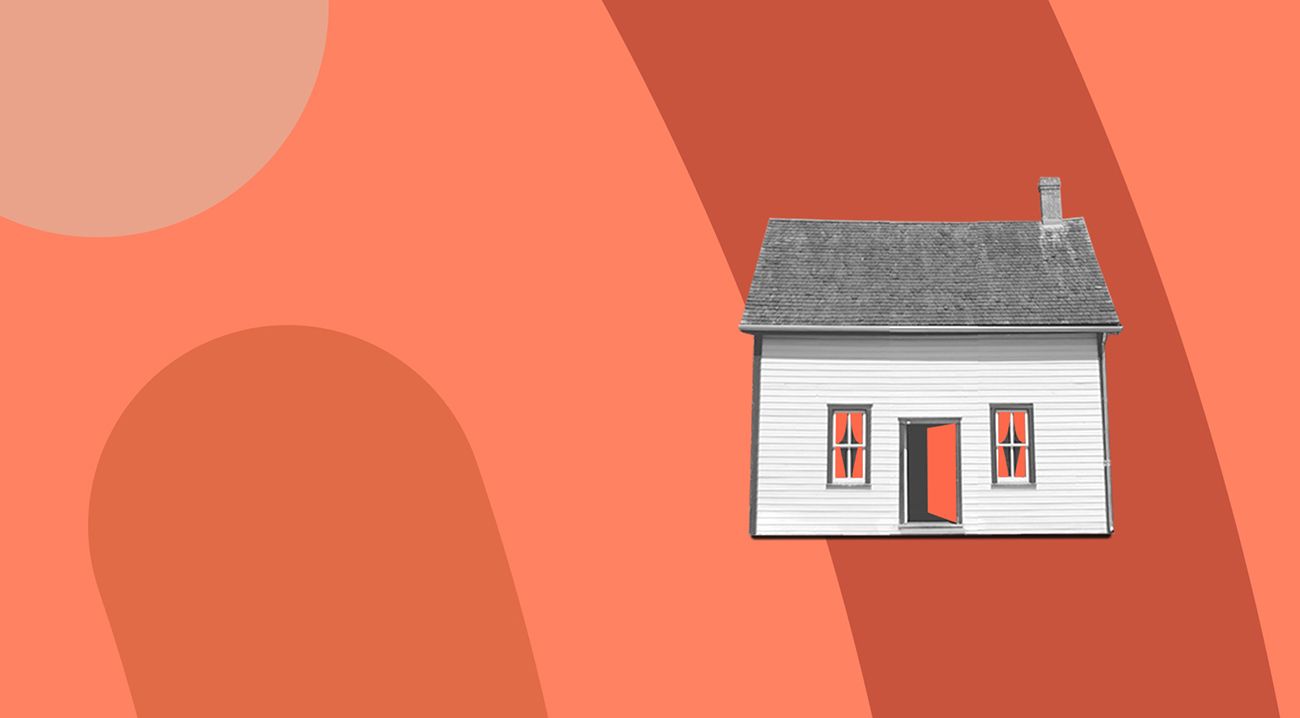 How to get on the property ladder: The 10 steps
Getting on the property ladder can be an intimidating prospect, but it's also exciting! Buying your first home is a big step, and it's worth doing it right so you find a house that works for you.

These are our top tips for the best ways to get on the property ladder:
Step 1: Decide on a budget
Making sure that you can afford to pay for a house is an important first step in getting on the property ladder. If you're planning to buy with a mortgage, you'll usually need to put down a deposit for at least 10% of the property value. You'll also be making monthly repayments, so it's good to know exactly how much you can afford to repay each month. Online mortgage calculators and mortgage advisors can help you to understand how much you could potentially borrow, and how much it's likely to cost per month to pay it back.
Step 2: Do your research
Once you have a general idea of your budget, you can start looking at homes that match your price range. The main things to consider at this point are:

Types of property that'll suit you
Areas you would like to live in
Depending on your budget, it's possible that you might have to compromise a little from your ideal home. As a general rule, houses tend to be more expensive than flats, and the north of the UK tends to be cheaper than the south.
Knowing a bit about the economy and predictions for the coming year can also be an important step. Check out this video for thoughts on the predictions for UK house prices in 2023!
Step 3: Save for a deposit
Having enough money for a deposit allows you to get serious about buying a house. The more you can afford to put down for a deposit can help to reduce monthly mortgage repayments and your mortgage term. Generally, most people will save up at least 10% of the property value for a deposit, but some people choose to pay up to 50% to secure a cheaper repayment plan.

There are also other costs to buying a house, like solicitor's fees and home-buyers surveys. So it's a good idea not to spend all your money on your deposit so that you have enough for other costs that could come up.
Step 4: Find a mortgage that works for you
You might consider types of mortgage other than the traditional repayment mortgage. An interest-only mortgage could work best, or a joint mortgage if you're thinking of buying a property with friends or family. You can always talk to a mortgage advisor for help. They should be able to guide you through your options to find a mortgage that works for you.

For more information on mortgages, you can check out our blogs: 'What is an interest-only mortgage?' and 'What is a joint mortgage?'
Step 5: Improve your credit score
Getting a mortgage involves passing a range of financial checks and a credit check. This is because a mortgage provider will want to be confident you'll be able to pay off your mortgage. It's likely you'll need a good credit score to get yourself on the property ladder. To improve your credit score you can:

Make sure you're on the electoral roll
Pay off any outstanding debts
Close any unused credit cards or phone contracts
Step 6: Secure your income
As well as having a strong credit score, mortgage providers typically take a look at your regular income, to see that you're regularly earning enough money to make your repayments. If you can find a secure employment situation, you can show your mortgage provider that you will be able to pay off your mortgage. It's also a good idea to make sure you can comfortably afford your monthly payments, in case the interest rate goes up in the future.
Step 7: Look into government schemes
There are all sorts of government schemes to help you get on the property ladder. If you're a first-time buyer, it's likely you'll qualify for at least one government scheme. It's worth doing your research to find what works for you, but here are a few examples:

Rent-to-buy - This is basically a way of buying a property after renting it for 2 years. If you decide to buy it you'd get 25% of the rent you paid and 50% of any increase in the homes value since you moved in to use as a deposit.
Lifetime ISA - This scheme helps towards saving for your deposit, as the government will match up to 25% of the money you put into a lifetime ISA.
95% mortgages - This allows you to take out a mortgage with just a 5% deposit, while the government acts as a guarantor in case you can't pay off your loan.
Step 8: Be patient
Getting on the property ladder can be a long process. It can be up to 6 months or more from those first days of research to final completion, in some cases. And as this could be your home for 20 years or more, it's worth taking the time to find the property and mortgage that works best for you.
Step 9: Talk to a professional
There are a number of people whose job is making sure that you can buy the home of your dreams. If you're having any trouble figuring out what you need to do to get on the property ladder, you can talk to a professional who can help guide you through the process. These people can all help you to get on the property ladder:

Step 10: Understand what you're buying
Getting on the property ladder is a big step, so it's best not to take it lightly. Being vigilant during the buying process can help make sure that you are getting a good deal. Surveyors and solicitors are there to make sure there are no hidden problems or disputes, so their advice can be really helpful. But it's always a good idea to understand what they're saying and why they're saying it. And to check their credentials too.
A few final tips…
Here are the last few things to remember about getting on the property ladder:

It's a good idea to save up at least 10% of the total value of the property you want to buy as a deposit, if not more.
There are all sorts of government-financed schemes that can help you buy your first house, and get you on the property ladder.
Finding a mortgage that matches your needs is an important part of the home-buying process.
Most mortgage lenders will want you to have buildings insurance in place when you exchange contracts, get a quote for Urban Jungle Buildings Insurance here!
Urban Jungle is not a financial advisor and information in this article should not be taken as advice or recommendation.