How to lighten a dark room with no natural light in 9 simple ways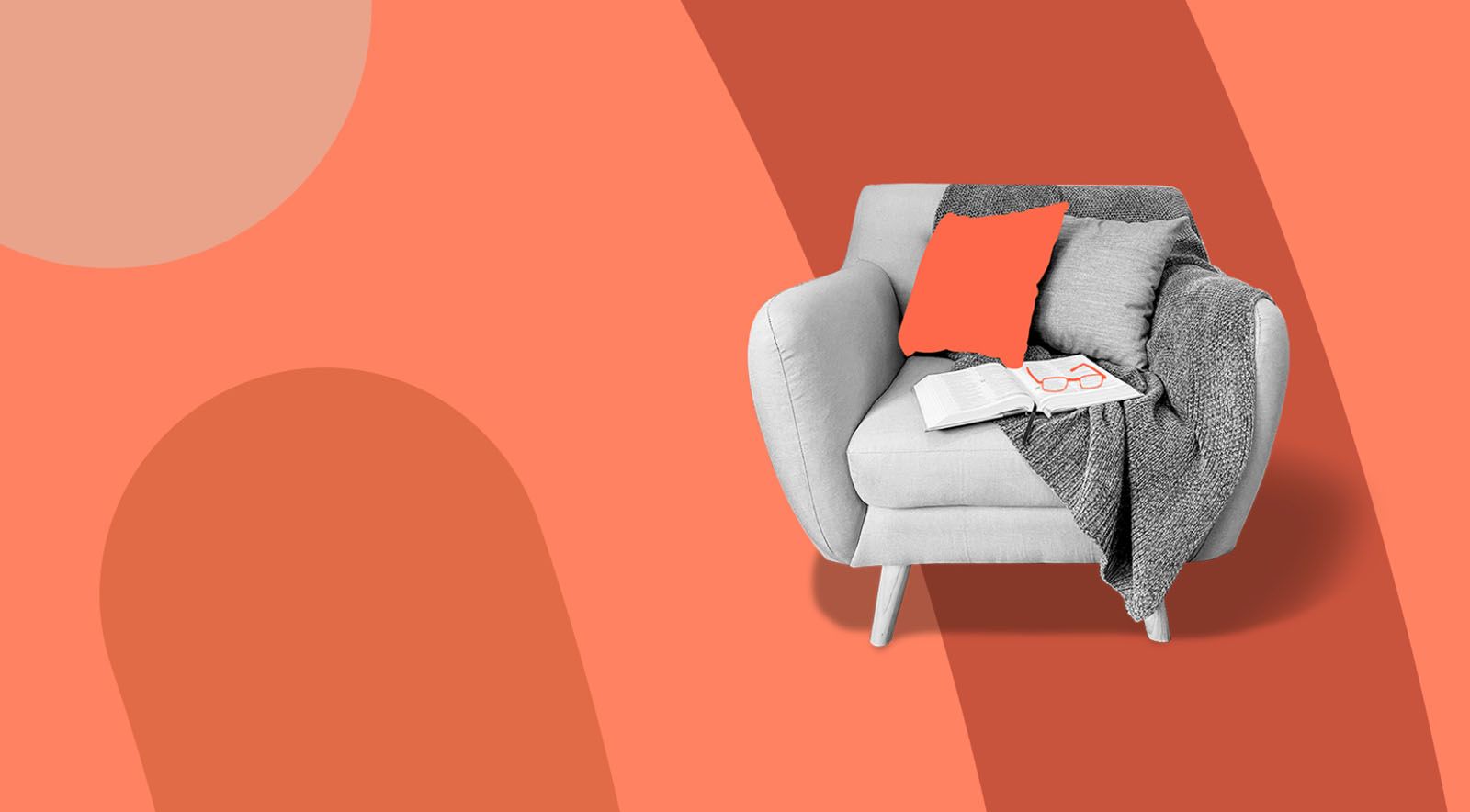 When renting you're limited to what you can change in your home which is why you need to get creative. Read our indoor lighting tips!
Good lighting is key in creating a space where you feel comfortable and at home but when you're renting, the lighting might feel gloomy and outdated. However, you don't need to resign to a life of inadequate lighting. There are a number of things you can do to improve the lighting in your place without annoying your landlord or risk losing your deposit.
1. Wall string lights
Wall string lights or fairy lights are a super easy way to add loads of light to a room and in our opinion deserve to be up all year, not just for Christmas. They're affordable and you can choose your tone- whiter lights for a more multipurpose room like a living room or kitchen and perhaps yellow tones for a bedroom to make it more relaxing.  
Don't forget if you're renting to think about putting them up without making holes in the wall! You can purchase clear wall sticky hooks which can be taken down when you move.
2. Using candles for light
A great and inexpensive way to add accent lighting is to work with candles. They have a warm light and if placed strategically they are great to draw your attention to a nice piece of furniture or interesting item.
3. Change lightbulbs
The fastest and easiest way to change up the lighting in your home is by replacing the bulbs. Not a fan of hospital theatre brightness, replace the bulb with one with a warmer glow. If you have a bit more budget to spend, invest in smart bulbs which allow you to change the colour temperature of the light to your mood and need.
4. Change fittings and replace
Upgrade your ugly lights by removing the old fixtures and replacing them with fixtures that better match your style and decoration. No need to worry about your deposit, as long as you store the old fixtures safely and put them back up when you move out.
5. If you have any natural light- optimise it!
It's important not to forget about the most basic of all lights and that's natural light. So, clear the space around your windows and think about how the sunlight moves throughout the room during the day. Make sure no bulky items or furniture block the natural flow of the light.
6. Think of the placement
Consider the placement of each piece. Space out your lighting fixtures horizontally across the room as well as vertically. Adding light sources at different heights makes a room look higher. However, make sure you avoid having a bright light at eye level.
7. Play with light and shadow
When adding accent light think of not just the light it shows but how the shadow casts as well. Especially in those winter months, well chosen shadows can give a room that extra bit of charm. For example a small bedside lamp hidden behind a sofa can create an interesting play of light and shadow.
8. Think about your furnishing
If you live in a rental the chances that you have white walls are pretty high! This is actually really good when it comes to lighting so think again before asking your landlord if you can paint the walls! They reflect light all around.
If you have dark carpet or floor consider investing in a light coloured rug so light can continue bouncing- this will also keep the heat in! If you're looking for top tips on keep your rental warm head to our blog here.
Accessories! Think about your soft furnishings, even your cushions can make a difference to the room feeling lighter. Try to embrace whites, creams and beiges. If you're looking for small bedroom lighting ideas soft furnishings are an easy way to make the room brighter!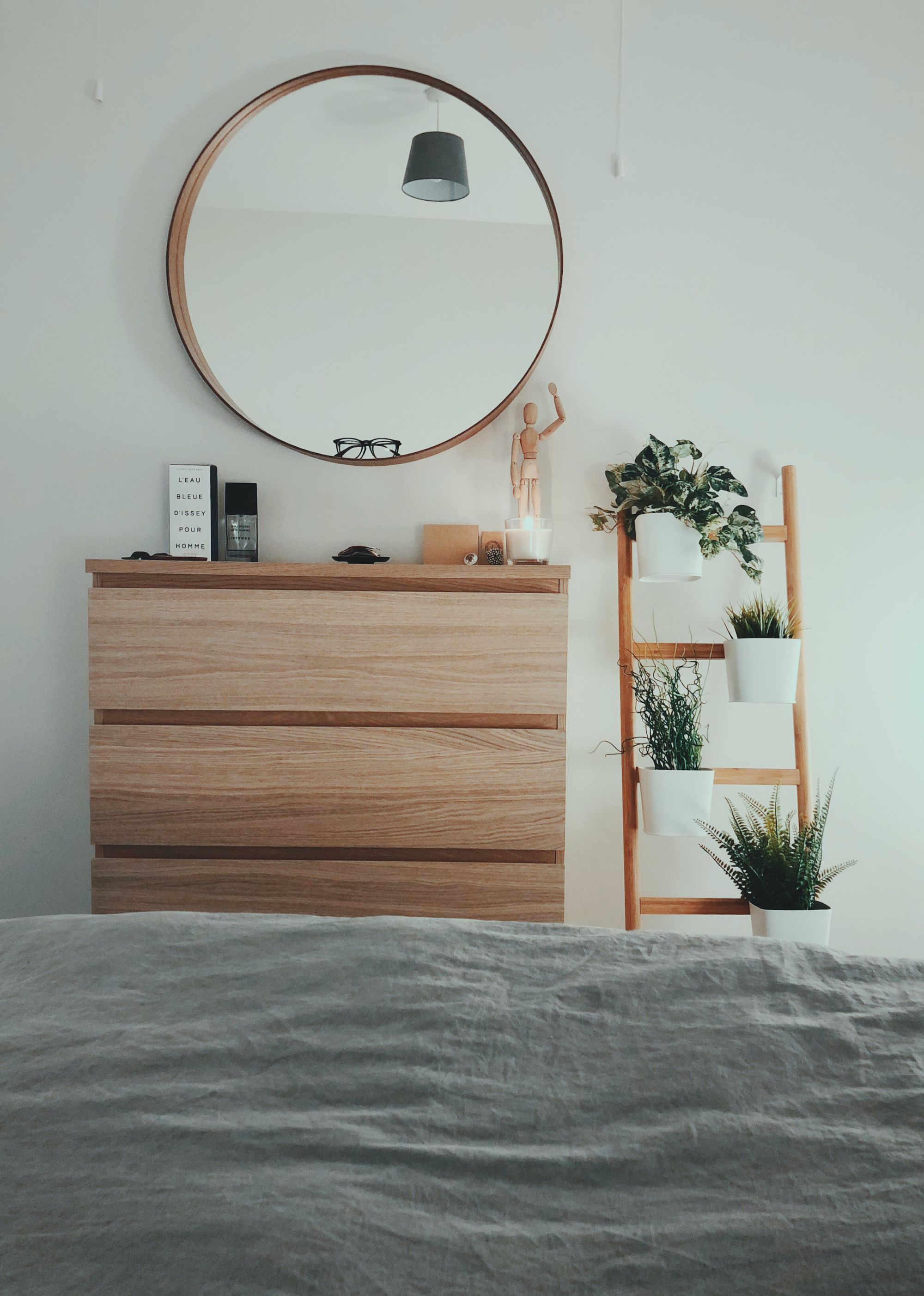 9. Mirrors
Mirrors are a great way to add extra lighting to a room by reflecting any existing light. Think about where you place them. They are usually best if they're strategically placed near a light source.
The bigger the better- if you have a giant wall mirror or a full sized mirror. These are usually fairly cheap to buy off Gumtree or Ebay second hand!
Read more:
10 tips to make your rental flat feel like home
Contents insurance comparison: our ultimate guide
12 easy ways for renters to reduce their utility bills
We're Urban Jungle, here to change the outdated unfair habits of the insurance industry. We offer fair, clear and simple insurance for young people. Check out our insurance product guides below or get a quote here!
Contents Insurance - renters and students
Buildings and Contents Insurance - homeowners
Tenants Liability Insurance - renters