Buying off plan: what does it mean?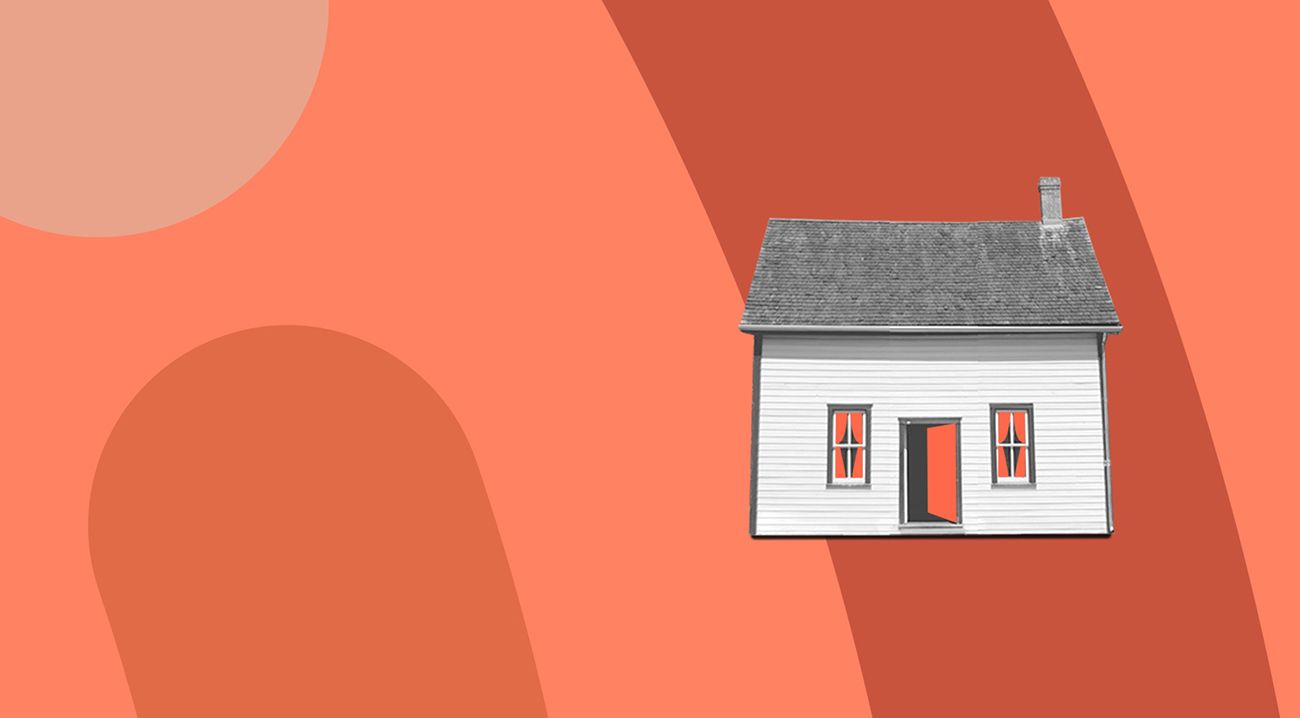 Buying off plan: what does it mean?

Off plan properties are becoming more and more popular. The surge is mostly led by city centre flats, but you'll find an increasing number of developments all over the UK, cropping up like mushrooms overnight. You might have guessed that "off plan" means these homes are still in the planning stages.
They can usually be spotted in estate agent windows if you look for digitally rendered living rooms, floor plans, and building layouts. But what exactly does buying off plan mean? And is it a good idea to buy off plan property? Well, keep reading and we'll get into all the juicy details.
Buying a house off plan

So let's start by breaking down the term "off plan". All this means is that you're choosing a property based "off of the plan" put forward by the developer.

It's possible that the home in question won't yet be built or it could be in the process of being built. The finer details might be set in stone or there could still be some planning underway — it varies from property to property. If you're interested in buying an off plan property, you'll likely be given a floor plan, illustrations of interior design plans including finishings and fixtures, or in some cases, you'll be able to visit a show home that closely resembles the one being built.

Buying off the plan can require a bit of imagination — especially if you're given a hard hat to tour the construction site you're supposed to move into in a year's time! But there's a reason it's growing in popularity and why it's predicted that off plan sales will boom in 2022… but more on that next.
Is buying property off plan a good idea?

Committing to a property that doesn't exactly…exist yet…is bound to give you pause for thought. Can you trust the property developer? What will the home really look and feel like once it's built? Even with the most in-depth plans or shiniest property brochures — we don't blame you for wondering if buying property off plan is a good idea or not. So let's take a look at the pros and cons…

Pros:

Buying a new-build off plan can be a good way to find a home in a desirable area where people rarely leave their properties.

Off plan properties can increase in value from the time you pay, to the time you move in.

Off plan property developers can be more open to negotiation on price and/or you might be able to request certain features that would add value to your new home.

In some cases, you can choose your own fixtures and fittings — making your new home bespoke to your tastes.

New-builds often include state-of-the-art, modern appliances which are design-focused — think touchscreen thermostats and sliding oven doors.

In development complexes, there's usually a good amount of variation and choice between properties which allow you to pick your ideal layout, window view, and size, etc…

Off plan properties are often eligible for government support schemes like rent to buy.
Cons:

Depending on the build timeline, it could be a few months (or years) before you're able to move into your new home.

It's important to do your research — check out the property developer online, look into their other developments, and speak to your estate agent if you're ever worried your developer isn't the real deal.

Reserving an off plan property usually involves a non-refundable deposit. That means there'll be no way to get your money back if you have a change of heart.

If you're moving into a complex of new homes, you might find it's a bit of a ghost town before the other properties begin to fill up.

You'll often be living alongside building works when you first move in. Noise, difficulty with parking, and obstructed views can make this a bit of a pain.

New-builds often come with something called "restrictive covenants". These stop you from adding things like extensions or satellite dishes to your property — so best to check on that before you sign anything.

You might struggle with getting a mortgage. Some lenders don't offer loans for off plan properties while for others, it'll depend on the building plans — but keep reading for more info on that.
Can I get a mortgage if I buy off plan?

Short answer? Yes. Long answer? It can be a bit trickier and here's why:

When considering whether to offer a mortgage or not, most lenders take a property's "saleability" into account — that basically means how easy they think it'd be to resell the property in the future. This is a fail-safe in case you stop making your mortgage repayments for any reason. Ie. If they had to repossess your property, they want to know they could still sell it and get their money back.

This relates to off plan properties because some, particularly new-build flats, are pretty difficult to resell. This is especially true for flats on the 5th floor or higher, flats above shops or bars, and homes built with particular materials that are expensive to maintain (and could put new owners off) — things like corrugated iron, prefabricated steel, wood, or timber. If you're dealing with any of the above, then you might have a bit more trouble finding a lender, though it's not impossible.

Quick note: If you're interested in applying for mortgages, visit our 'First time buyer mortgage guide'.

A few final tips…

Visualising an off plan property can be very different from actually living inside of one. Before you commit, it's a good idea to pace out room measurements, consider what furniture and storage you'll need to fit inside, and consider window placements so you know how much light you're likely to get etc… that way you'll know what to expect on move-in day.

Looking to buy off plan in London? Check out: 'The best places to buy in London for first time buyers'.

Settled somewhere new? Why not read up on these: '9 ways to protect your new home'.