10 things you should know about student tenancy agreements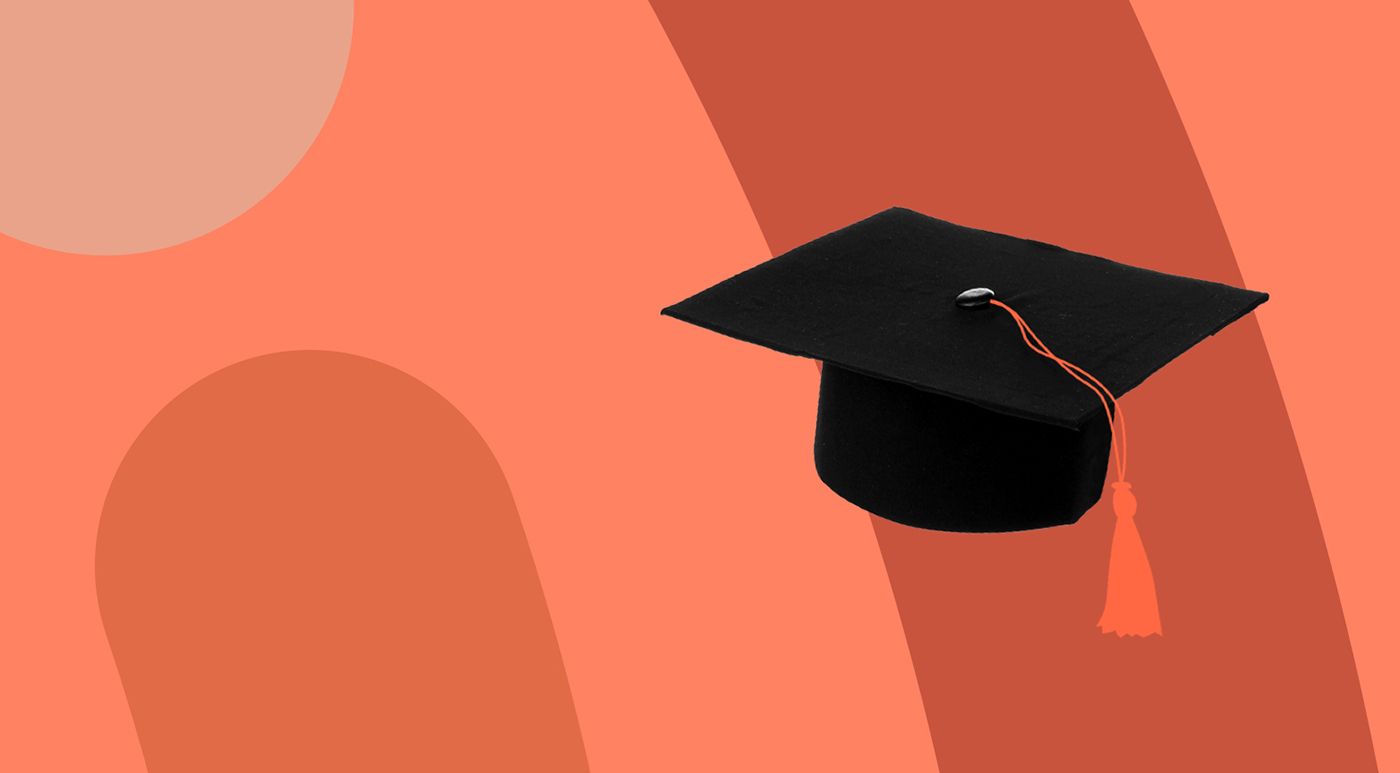 10 things you should know about student tenancy agreements
The day has finally come - you're moving into a student house! No more curfews or nagging parents, you now have freedom and independence in bucket loads.
And for better or for worse, you also have more responsibility...
…One of which is signing the student tenancy agreement. This is a legally binding document that sets out the terms of the tenancy - the dos and don'ts for both you and the landlord.
Renting a student house is never cheap, so it's important to be clued up and know your rights and responsibilities.
This can seem a bit daunting, so we've made things simple for you. Here's a rundown of the 10 things you should know about student tenancy agreements.
1.  Assured shorthold tenancy
You'll most probably end up with an assured shorthold tenancy (AST). This is the most common type of tenancy when renting from a private landlord or letting agent.
An 'AST' allows the landlord to let out a property while retaining the right to repossess it at the end of the tenancy period.
It also means that the landlord sets out the terms and conditions of living there. For example, they can decide how much rent to charge, as well as house rules such as no smoking or pets in the property. All of these will be detailed in the tenancy agreement.
2. Individual vs joint contract
There are two types of contracts you could be offered: an individual contract or a joint contract.
An individual contract is better for tenants, as each housemate signs separately with the landlord. As a result, you are not liable for any of your housemates, and you don't have to cover them if they fail to pay the rent.
In contrast, a joint tenancy holds all the tenants jointly responsible for the property...and the rent. Unlike an individual contract, if one of your housemates moves out, the rest of you must sort out paying the remaining rent - something to bear in mind when you're considering who to live with.
3. The deposit
When you move into a student house, you must put down a deposit. This acts as a financial commitment - a guarantee to the landlord that you'll uphold the terms of the student tenancy agreement.
You'll have to pay the deposit before moving into the property, and it's normally the equivalent of 4 - 5 weeks rent, so make sure to factor it into your budget.
By law, within 30 days of receiving the money, the landlord or letting agent must register it with a government protected tenancy deposit scheme. This keeps it safe until the end of the tenancy, when you should get the money back.
However, if you've caused significant damage to the property, deductions will be made from your deposit to cover the cost of repairs.
Landlords often allow a fair amount of wear and tear, and this should be specified in the tenancy agreement. If not, you might struggle to get your full deposit back.
From deductions to disputes, find out more by reading '5 things you need to know about tenancy deposits'
Quick note: If you're heading to uni soon, one thing you might not have thought about yet is getting insurance. We ran a survey and found that over a third of students (37%) brought belongs worth £5,000 or more to university. That's super valuable - and something you might was to cover with Contents Insurance!
At Urban Jungle our insurance policies are simple, clear, and fair. We don't ask you any confusing questions and you can get a quote in minutes.
4. Guarantors
Most student tenancy agreements require you to have a guarantor - someone who agrees to pay your rent if you can't make the payments. This is usually a parent or close family member.
As students don't often have a reliable income, a guarantor gives the landlord some reassurance that they won't be left out of pocket.
Normally, a guarantor won't have to sign the contract in-person, but they will be asked to sign a document and send proof of identity.
Check out 'What is a rent guarantor & who can be one?'
5. Rent
By signing the tenancy, you're agreeing to pay a set amount of money per month as rent. Always double check that the correct figure is written down.
The tenancy agreement will also specify when you need to pay the rent each month. If possible, set up a direct debit to cover the payments. Your money will then automatically leave your account, you won't have to worry about late payments.
A little tip from us...until you sign the tenancy agreement, the rent price isn't fixed. We're not trying to hustle the landlord out of money, but if the property is worth less than it's on the market for, why not try and negotiate? Even the smallest amount pays off in the long run. Find out 'How to negotiate rent' here.
6. The inventory
When you sign a student tenancy agreement, you agree to look after the property and leave it as you found it. And that's where the inventory report comes into play.
The inventory report will detail the state of the property before you moved in, listing everything and anything from marks on the walls to scuffs on the sofas, and it often contains photos as evidence.
At the end of the tenancy, the house will be checked against the inventory report and the deposit paid back accordingly.
So, when you first move in, grab the report and meticulously work your way through each room. If you spot any damage that hasn't been written down, take photos and ask to have it added in as soon as possible.
The inventory report will also detail how clean the property was before you moved in, and therefore how clean you need to leave it when you move out. End of tenancy cleaning is one of the biggest causes for deposit deductions, to prevent this from happening read our 'End of tenancy cleaning tips'.
7. Tenant responsibilities
It's important to understand what you'll be responsible for whilst living in the property; this will be written down in the tenancy agreement.
Above and beyond the general upkeep of the house, you might also find that you're in charge of keeping the gutters clear, cleaning the outside of the windows, or mowing the lawn.
You'll most likely also be obligated to inform the landlord if something needs fixing. If you don't tell them about a problem and it gets worse (such as a faulty shower or leaky taps), the cost of repair might come out of your deposit.
So, make yourself a coffee and work your way through the student tenancy agreement. You'll thank yourself in the long run.
Check out our guides on tenants rights, 'UK tenants rights on repairs - things you should know while renting' and 'your rights as a renter'.
8. Notice period
The tenancy agreement will specify how much notice you need to give the landlord before moving out - normally around 2 months.
Even if you only plan to live there for the duration of your tenancy – no more, no less - you still need to give notice. If the landlord doesn't mention anything and you don't give notice, you could find that the contract rolls on and you're required to carry on paying rent!
If you would like to stay living in the property after the tenancy has ended, drop the landlord or managing agent an email 2 months before the move-out date. If you've looked after the house and always paid your rent on time, they might be happy for you to stay (you'll just have to sign a new tenancy agreement).
9. Holding deposit
Before signing, the letting agent might ask you to pay a holding deposit to take the house off the market. This usually costs one week's rent.
The holding deposit is often non-refundable so don't rush into anything, ask to see a copy of the student tenancy agreement first.
10.  Check the small print
And finally, as with any contract, always check the small print. Once you've signed the tenancy agreement there's no going back, so make sure to query anything that doesn't seem quite right.
Are the start and end dates correct?
If you're signing a joint contract, are the names of every housemate written down?
If the landlord agreed to doing some repairs to the house, have they been specified?
So, there you have it…
If Jeremy Paxman read out a University Challenge question on student tenancy agreements, (we hope) you'd be the first one to buzz. From guarantors to inventory checks, you're now tooled up to make the best possible decision.
And remember - don't skip over anything, take the time to read the contract from start to finish. Consider it good practice for your finals...
Other articles you may be interested in:
Top 10 tips for viewing a student accommodation
Do I need contents insurance as a student?
How students can get ahead post-Covid
Best student broadband deals 2021
We're Urban Jungle, here to change the outdated unfair habits of the insurance industry. We offer fair, clear and simple insurance for young people. Check out our insurance product guides below or get a quote here!
Contents Insurance - renters and students
Buildings and Contents Insurance - homeowners